Smoky BBQ Cauliflower Wings
What You'll Need
---
1 medium head cauliflower, cut into florets
¼ tsp freshly ground black pepper
How to Make It
---
1 Preheat the oven to 450 degrees F.
2 Cover a baking sheet with parchment paper.
3 In a large bowl, whisk together the oat flour, garlic powder, smoked paprika, salt, and pepper.
4 Whisk in ¾ cup water until completely incorporated.
5 Add the cauliflower florets and toss to coat completely with the batter.
6 Place in a single layer on the prepared baking sheet.
8 Flip the florets and bake the other side until the batter looks completely dry, about 10 minutes.
9 Use a pastry brush to completely coat the florets with the sauce.
10 Bake again for 10 additional minutes or until the florets are crispy and the sauce is completely absorbed.
Cooking Tips
You can use whole wheat or another whole grain flour in place of the oat flour.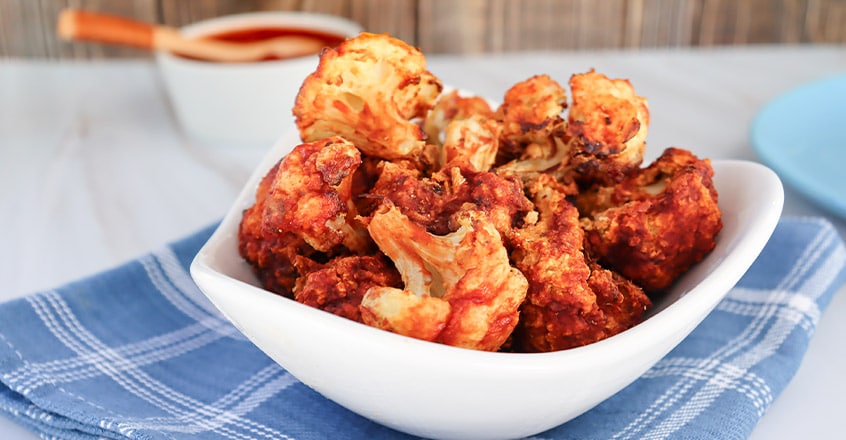 Copyright 2022 Center for Nutrition Studies. All rights reserved.