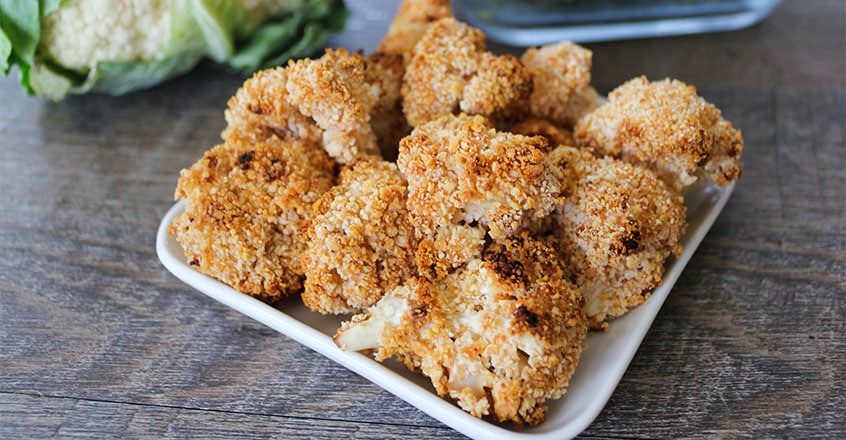 What You'll Need
---
1 head of cauliflower, cut into florets
½ tsp poultry seasoning or salt free seasoning (optional)
1 cup gluten free bread crumbs
How to Make It
---
1 Preheat oven to 450 degrees F.
2 Season the cauliflower with the garlic powder and salt-free seasoning.
3 Dip the cauliflower in the aquafaba and shake off excess.
4 Coat with the breadcrumbs and shake off excess.
5 Place on a baking pan lined with parchment paper.
7 Flip the florets so they bake evenly throughout.
8 Bake for another 15 minutes.
Cooking Tips
These bites are crunchiest served right out of the oven, but if they sit a while and turn soft, just pop them into a hot oven for 5-10 more minutes to crisp them up again.
Use different seasonings to create new flavor profiles.
Copyright 2022 Center for Nutrition Studies. All rights reserved.