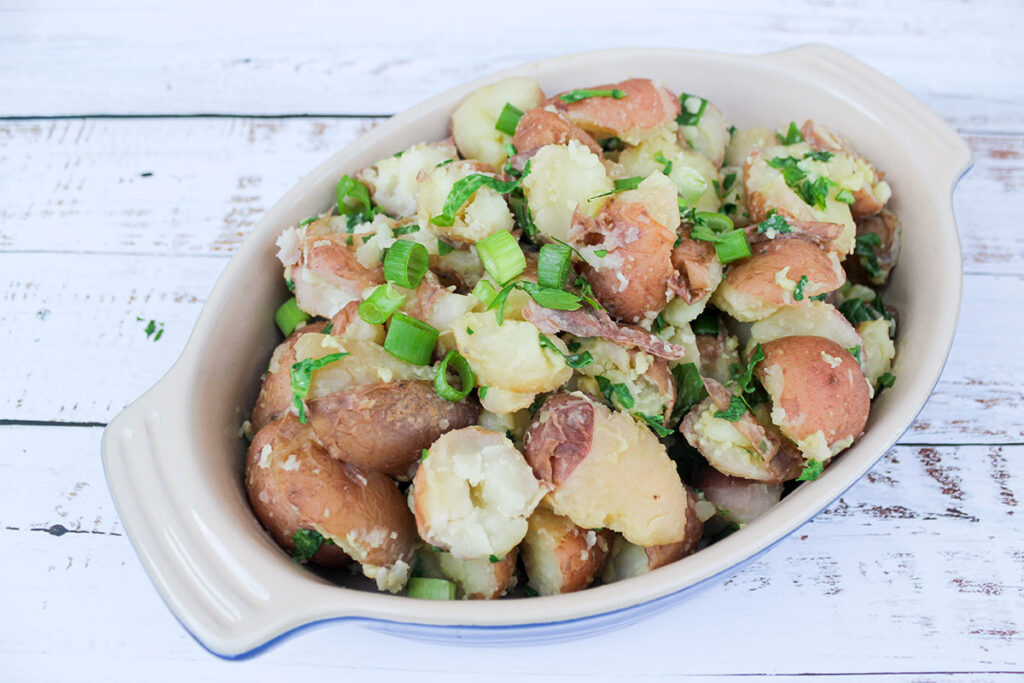 Ingredients
3 pounds small red potatoes
¼ cup unsweetened plant-based milk
1 Tbsp nutritional yeast
6 large cloves garlic, crushed
½ tsp sea salt, or to taste
½ cup chopped kale
4 green onions (scallions), thinly sliced
Instructions
1. Place the potatoes in a medium saucepan and cover with water by 1 inch. Bring to a boil then reduce the heat to medium-high. Continue cooking until the potatoes are tender, about 15 minutes. To test if the potatoes are done, slip a small paring knife into one of the larger potatoes.
2. Drain the potatoes in a strainer.
3. Return the empty pot to the stove-top and add plant-based milk, nutritional yeast, garlic, and sea salt. Sauté, stirring frequently, until the garlic is fragrant, about 1 minute.
4. Add kale and sauté for 15 seconds.
5. Remove from the heat and add the green onions and potatoes to the pot.
6. Using the back of a fork or a large spoon, gently press down on each potato until the skin breaks and the potato smashes just a little. Continue until all potatoes are lightly crushed.
7. Gently stir the potatoes and the "butter" mixture together until combined. Some of the potatoes will break down but this is okay.
8. Season with salt and pepper to taste and serve.
Cooking Tips
1. Do not overcook the garlic or the greens!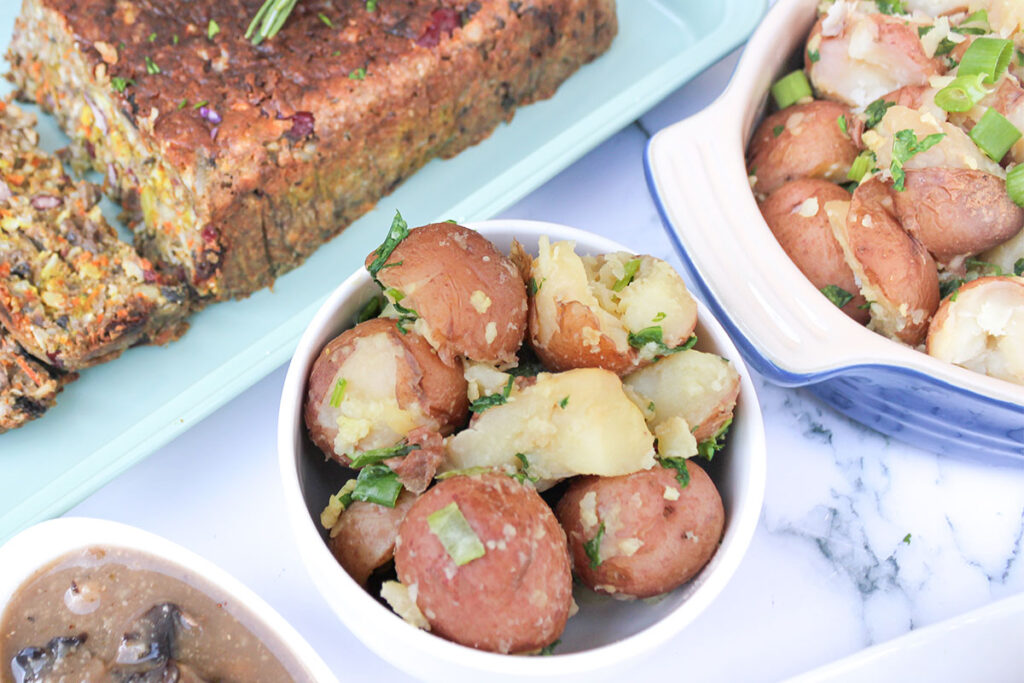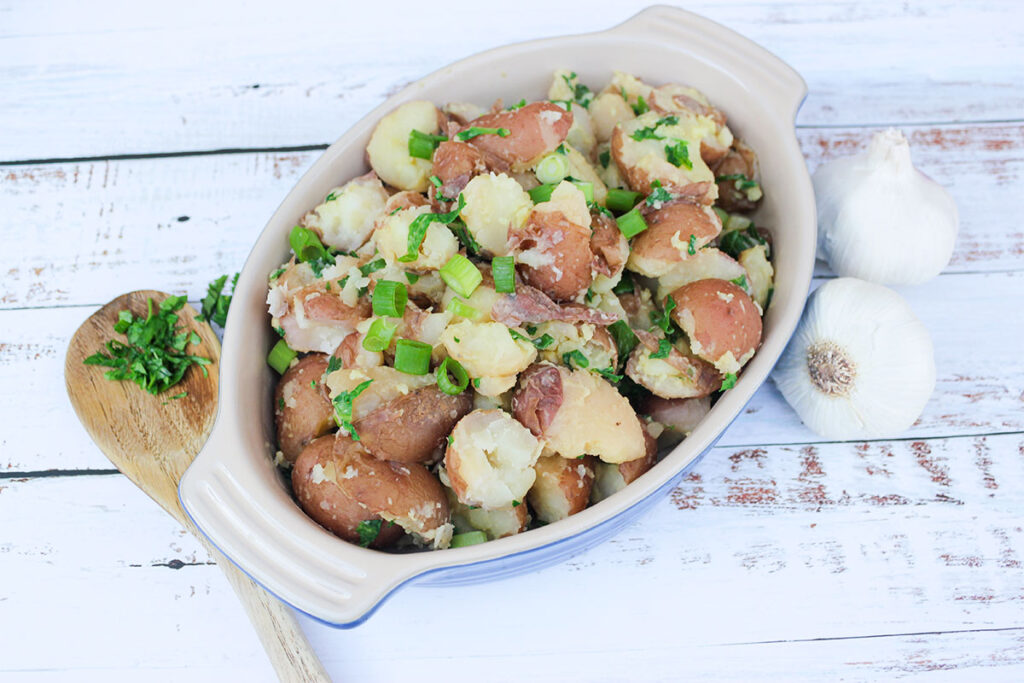 100% online, learn at your own pace
Instructor led format
No prerequisites
Continuing education credits