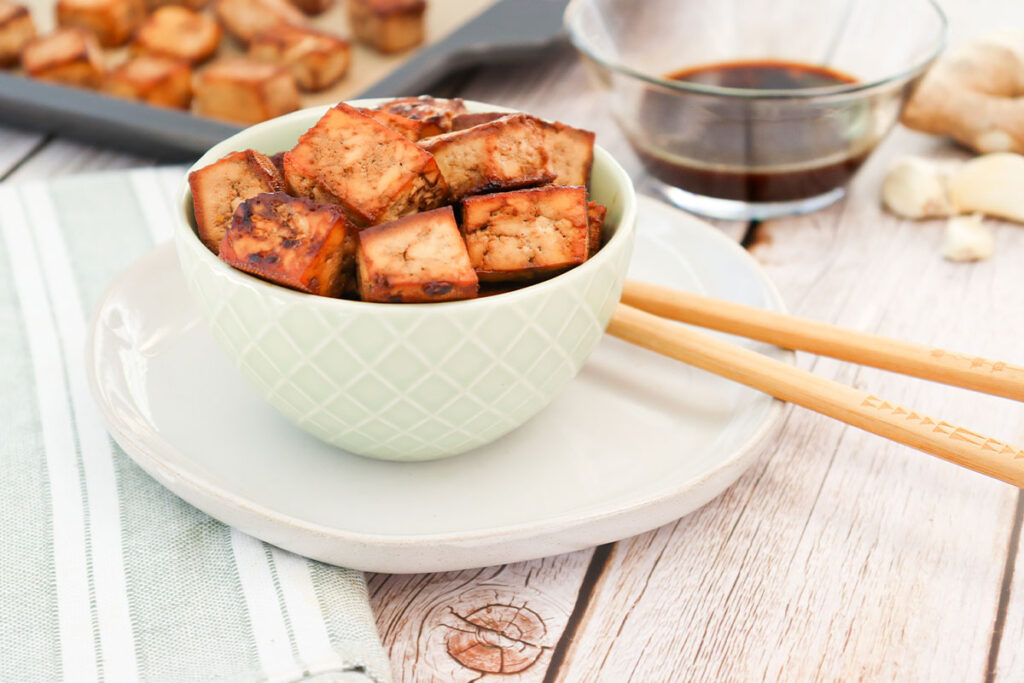 Ingredients
3 Tbsp low-sodium shoyu or tamari
3 Tbsp red wine vinegar
3 Tbsp molasses
½ Tbsp lime juice
2 cloves minced garlic
¾ tsp ground ginger
¾ tsp red pepper flakes
1 pound extra firm tofu, pressed for 30 minutes, then cubed
Instructions
1. Preheat the oven to 350 degrees F.
2. Add the tamari, red wine vinegar, molasses, lime juice, garlic, ginger, and red pepper flakes to a large bowl and mix well.
3. Add the tofu to the marinade and toss to coat. Let sit for 30 minutes, toss briefly and let it sit for another 30 minutes.
4. Place marinated tofu in a small non-stick baking dish and bake for 45 minutes, or until the marinade is absorbed and the tofu is browned.
Cooking Tips
1. You can use a low-sodium soy sauce in place of the shoyu or tamari.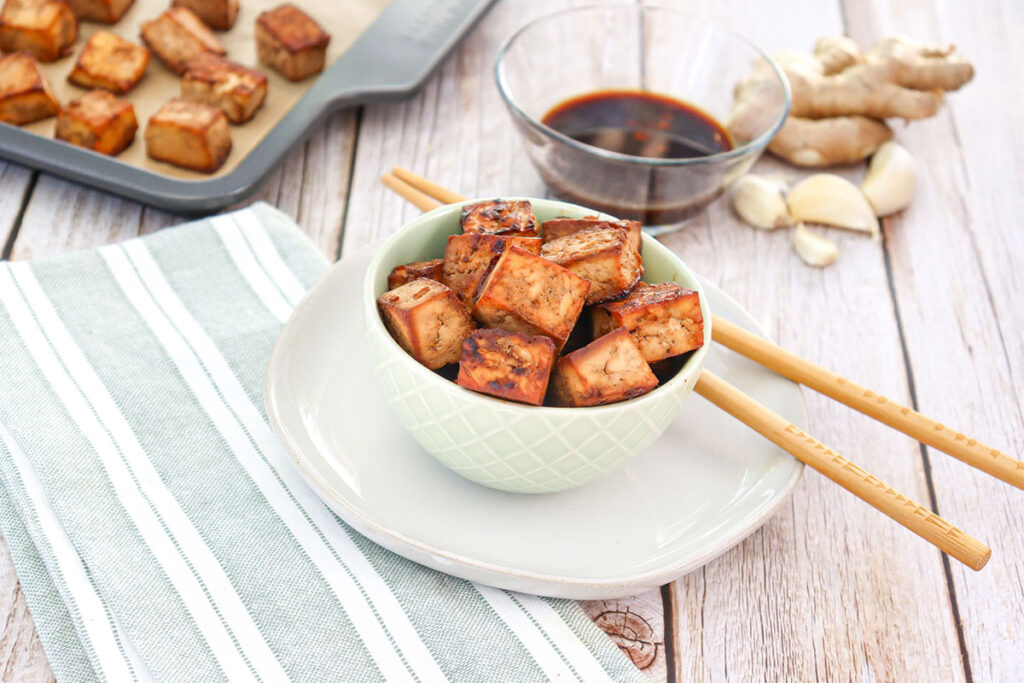 100% online, learn at your own pace
Instructor led format
No prerequisites
Continuing education credits