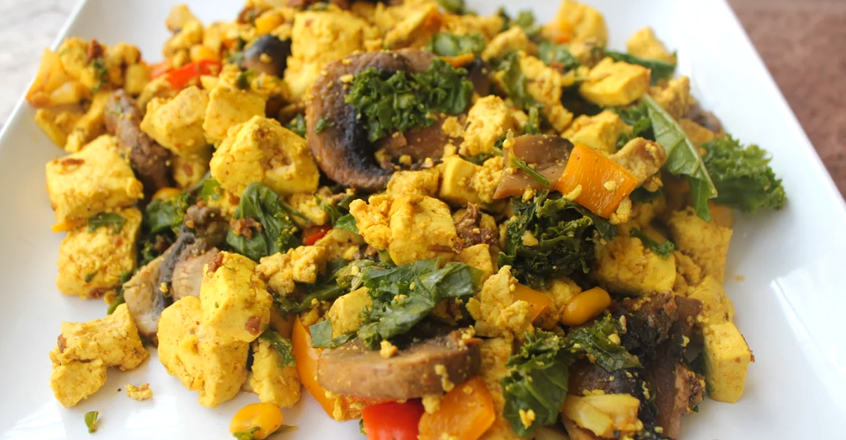 Ingredients
28 oz extra firm tofu, drained
½ tsp turmeric
Herbamare (or salt and pepper) to taste
1 tsp oregano
½ tsp liquid smoke
½ cup onion, diced
½ cup red/orange peppers, diced
5 garlic cloves, crushed
1 cup mushrooms, sliced
¼ cup corn
2 cups kale or spinach, chopped
¼ cup salsa
1 cup grape tomatoes, diced
Cilantro to taste (optional)
Instructions
1. Drain the tofu well and cut into small cubes.
2. Cook in wok or large skillet for 10-15 minutes or until liquid is absorbed (may drain a couple of times).
3. Season tofu with Herbamare, turmeric, oregano, liquid smoke and cook for 5 minutes.
4. Add the onions, pepper, and garlic and cook for 2 minutes.
5. Add the mushrooms, and corn, stir well and cook for 2 minutes.
6. Add the spinach or kale and salsa.
7. Cook on low heat for 3 minutes.
8. Mix well and serve topped with diced grape tomatoes and cilantro. Enjoy!
100% online, learn at your own pace
Instructor led format
No prerequisites
Continuing education credits