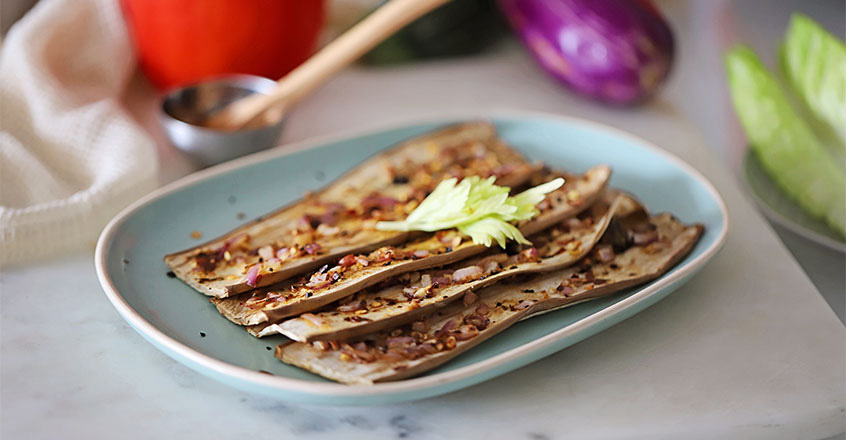 What You'll Need
---
1 clove of garlic, finely diced
1 Tbsp low-sodium soy sauce
How to Make It
---
2 Mix all ingredients except eggplant to form a sauce.
3 Trim ends of eggplant, and leave skin on. Cut lengthwise into ½ inch-thick slices.
5 Top each slice with one spoon of the sauce mixture.
6 Grill for 5 min at medium heat.
8 Add sauce to the other side.
9 Grill for another 5 minutes.
10 Remove from the grill, being careful not to drop the sauce.
Cooking Tips
Instead of placing zucchini directly on the grill you can place them on aluminum foil on the grill.
Copyright 2022 Center for Nutrition Studies. All rights reserved.