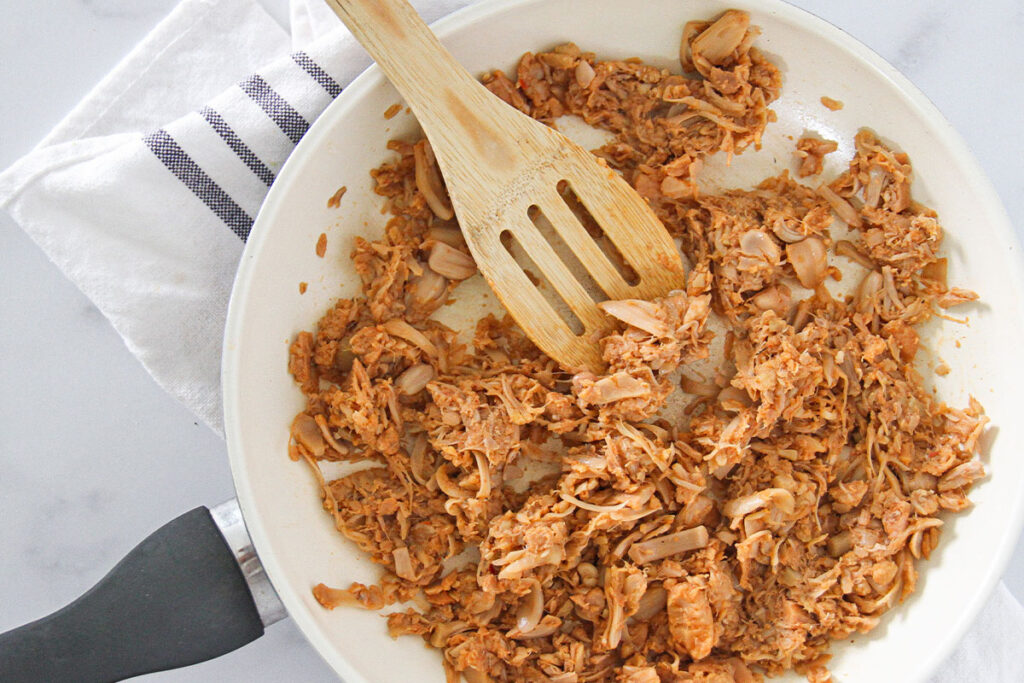 Ingredients
1 (20-ounce) can jackfruit in water or brine
½ cup thinly sliced white or yellow onion
3 cloves garlic, minced
½ Tbsp ground smoked paprika
½ Tbsp ground toasted cumin (see note)
1 Tbsp maple syrup or date paste
1 small chipotle pepper in adobo sauce, minced (optional)
1–2 tsp adobo sauce, or to taste
2 Tbsp tamari, or to taste
⅓ cup water
1–2 Tbsp lime juice
Instructions
1. Thoroughly rinse and drain the jackfruit. Separate the center "core" of the jackfruit from the rest of the fruit (see note). Chop the core pieces into small chunks and add it to the remaining fruit. Tear the remaining jackfruit into small shreds. Rinse the jackfruit once more in a colander, drain, and thoroughly dry.
2. Heat a large skillet over medium heat. Add the onion and sauté for 6 to 7 minutes or until onions are golden brown and softened. Add water 1 to 2 tablespoons at a time, as needed, to keep them from sticking to the pan.
3. Add the garlic and cook for another minute.
4. Add jackfruit, paprika, cumin, maple syrup, chipotle peppers with the adobo sauce, tamari, water, and lime juice. Stir to coat and reduce heat to medium-low.
5. Cook until the liquid has mostly evaporated from the pan, about 10 minutes.
Cooking Tips
1. To toast whole or ground spices, put them in a dry skillet over medium-low heat and stir frequently just until they become very fragrant and darken slightly, about 2 minutes. Do not leave them unattended because they go from toasted to burned very quickly.
2. The center core of the jackfruit is chewier than the rest of the fruit. Chopping it smaller helps improve its texture.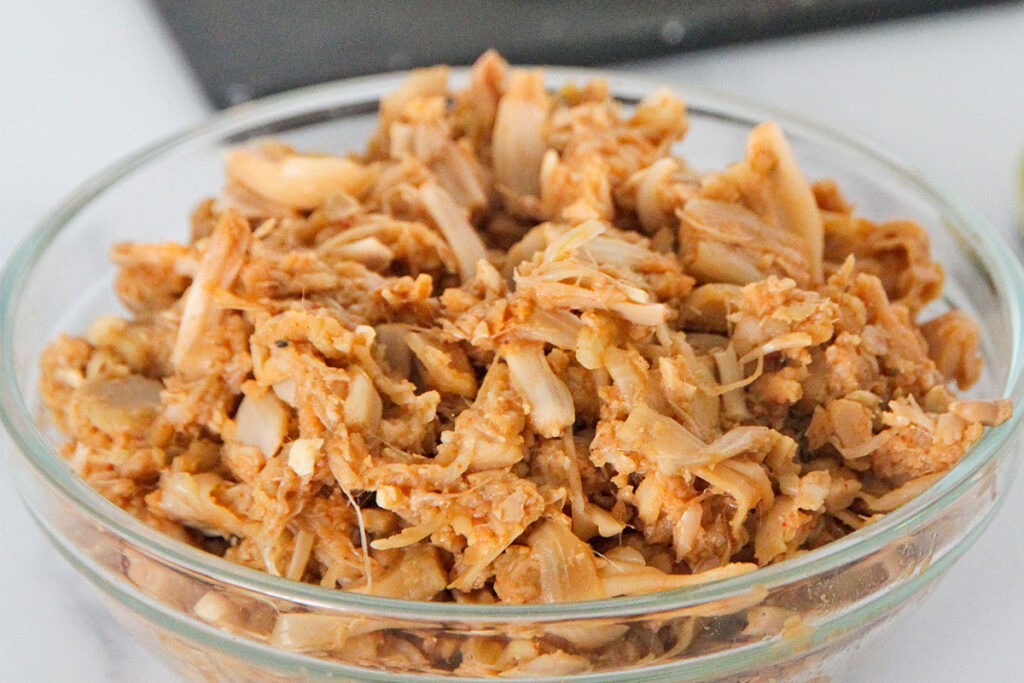 100% online, learn at your own pace
Instructor led format
No prerequisites
Continuing education credits