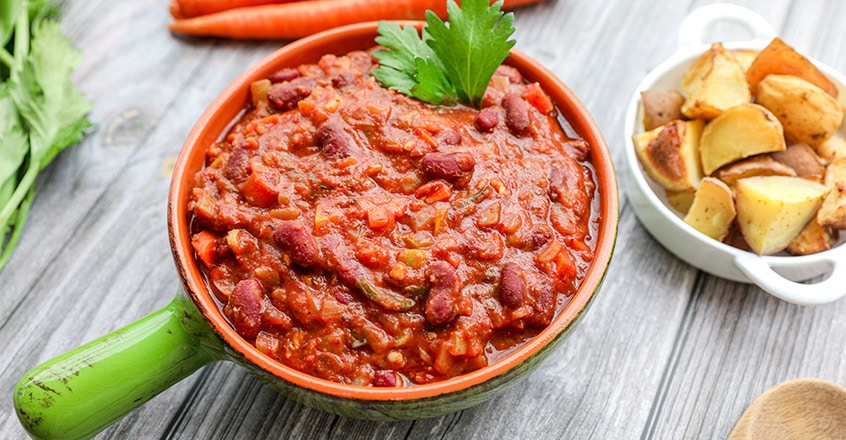 Nelson and I had the best vegan smoky beans ever at a small pub in Hillsborough, North Carolina. Of course, then my challenge was to create my own version that
would be every bit as flavorful. Luckily, it came together quickly, and I hit upon the
perfect combination of smoky ingredients. The secret to achieving the right texture is to puree half of the beans.
Reprinted from The PlantPure Kitchen (BenBella Books, 2017)
What You'll Need
---
2 carrots, peeled and diced
1 poblano pepper, seeded and diced
2 (15-ounce) cans red kidney beans, rinse and drained, or 3 cups cooked red kidney beans, divided
1 (15-ounce) can diced tomatoes, undrained
2 tsp minced chipotle peppers in adobo sauce
½ cup low-sodium vegetable broth, plus more as needed
2 tsp apple cider vinegar
How to Make It
---
1 In a large saucepan over medium-high heat, sauté celery, carrots, onion, poblano pepper, and garlic in a small amount of water until tender, about 8 minutes.
2 Combine 1 can of red beans and the diced tomatoes with their juices and blend until smooth and creamy. Transfer this mixture to the pan with the sautéed vegetables. Stir in the remaining 1 can of whole beans.
3 Add remaining ingredients, reduce heat to low, and simmer for 20–30 minutes. If you prefer a thinner consistency, add more vegetable broth, one tablespoon at a time. Serve warm.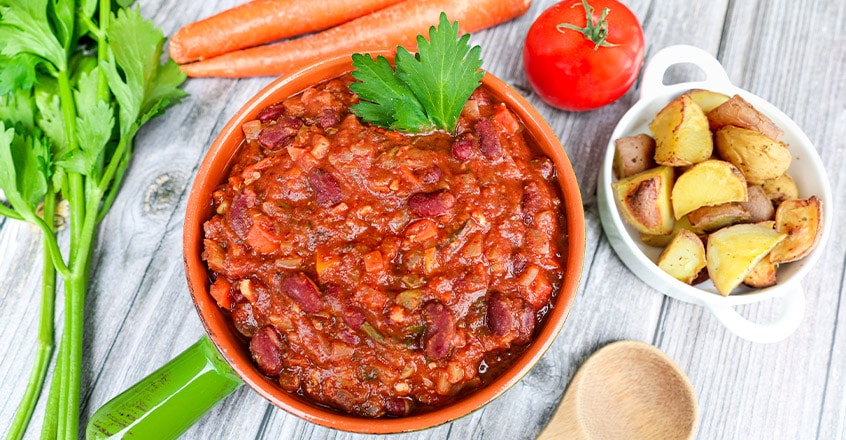 Copyright 2022 Center for Nutrition Studies. All rights reserved.