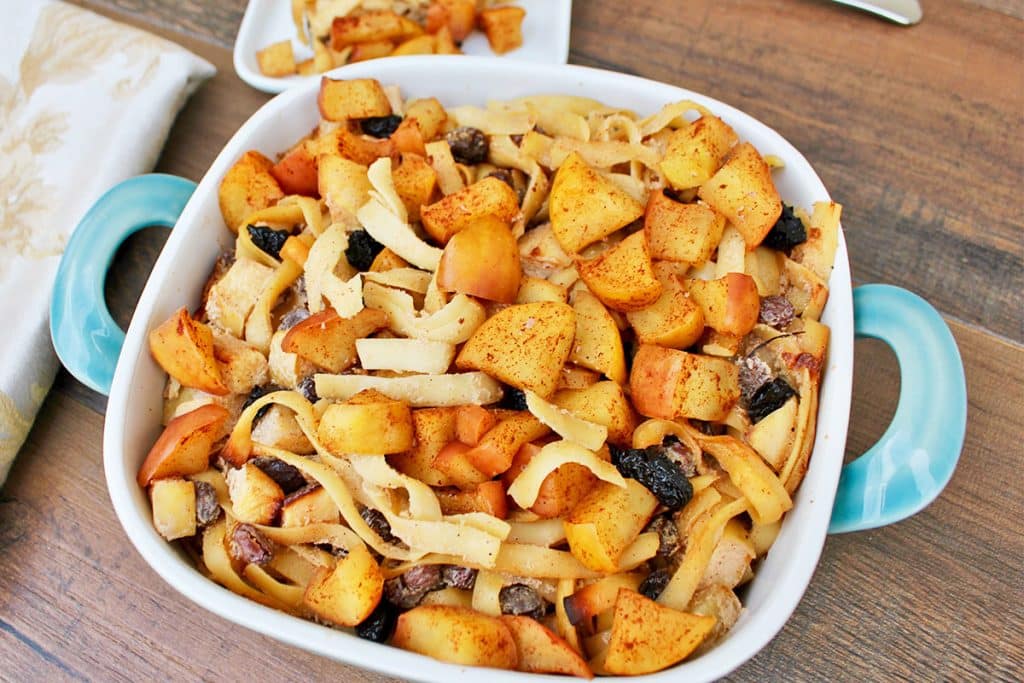 Ingredients
8 oz wide whole-grain ribbon noodles, cooked
12 oz silken firm tofu
½ cup date syrup
½ tsp vanilla extract
1 tsp cinnamon
¾ tsp ground cardamom
¾ tsp ground ginger
1 cup raisins or dried cherries
3 apples, cut into cubes
¼ cup applesauce
1 Tbsp freshly squeezed lemon juice
Instructions
1. Preheat oven to 425 degrees F.
2. Process tofu, date syrup, vanilla, cinnamon, cardamom, and ginger in a blender until smooth.
3. Pour the mixture in a large bowl and add the noodles, raisins, apples, lemon juice and applesauce. Mix well.
4. Place the mixture in 9 x 13 baking pan lined with parchment paper.
5. Bake for 25 minutes or until top is lightly browned.
Cooking Tips
1. You can substitute the date syrup with date paste.
2. Choose oil and sugar free dried cherries.
100% online, learn at your own pace
Instructor led format
No prerequisites
Continuing education credits