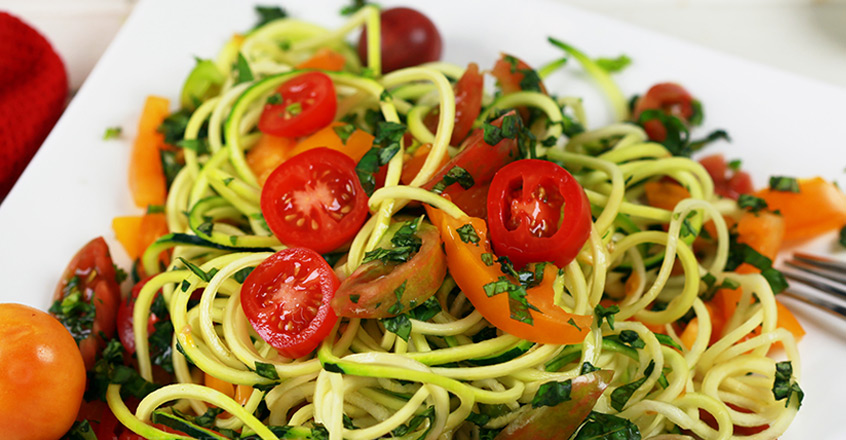 1 ½ cups chopped or diced tomatoes, any kind, look for what's freshest
1 cup fresh basil, stems removed, minced
1 Cut off the ends of the zucchini then turn into noodles by using a spiral slicer tool. If you don't have one, you can simply use a potato peeler and slice the zucchini into flat noodles that are more akin to fettucine. If you use the potato peeler method, just make sure you keep turning the zucchini after each slice in order to achieve uniform noodles. And stop when you hit the seeded core.
2 Then, simply toss all the ingredients together and enjoy your large, beautiful portion of tasty vegetable pasta!
Copyright 2021 Center for Nutrition Studies. All rights reserved.