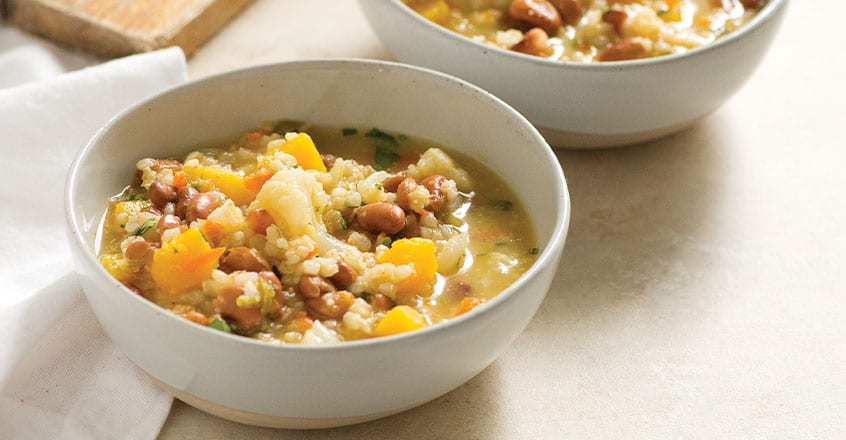 But what's common in every stew is the rice and beans, together with onions, garlic, bell peppers, and cilantro.
Reprinted from The China Study Cookbook (BenBellaBooks, 2018)
What You'll Need
---
½ green bell pepper, minced
2 cups low-sodium vegetable broth, divided
1½ cups chopped cauliflower
2 cups cooked or canned pinto beans, drained
1½ cups diced butternut squash
¼ cup chopped fresh cilantro
Salt and black pepper, to taste
How to Make It
---
1 In a large saucepan, sauté onion, garlic, and bell pepper in 2 tablespoons of vegetable broth until browned.
2 Add water and remaining vegetable broth and bring to a boil. Add rice, carrots, cauliflower, beans, and squash. Reduce heat to low, cover, and cook for 20 minutes.
3 Add cilantro and lemon juice. Cover and cook for an additional 5 minutes. Season with salt and black pepper.
Copyright 2022 Center for Nutrition Studies. All rights reserved.