Favorite Bean & Corn Chili With Pasta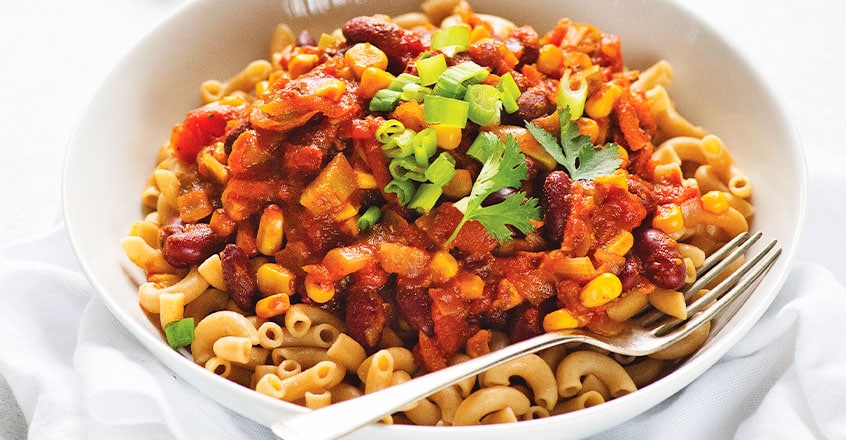 Reprinted from The China Study Cookbook (BenBellaBooks, 2018)
What You'll Need
---
2 Tbsp low-sodium vegetable broth
1 (15-ounce) can kidney beans, rinsed and drained
1 (15-ounce) can diced tomatoes with jalapeños
1 cup chopped green bell peppers
8 ounces whole grain pasta, cooked
How to Make It
---
1 In a medium skillet, sauté onions, garlic, oregano, and chili powder in vegetable broth over medium-high heat until onions brown.
2 Add kidney beans, tomates, bell peppers, carrot, corn, and salt. Cover and cook over medium heat for 12–15 minutes.
3 Serve on top of cooked pasta.
Copyright 2022 Center for Nutrition Studies. All rights reserved.