No-Sodium Vegetable Broth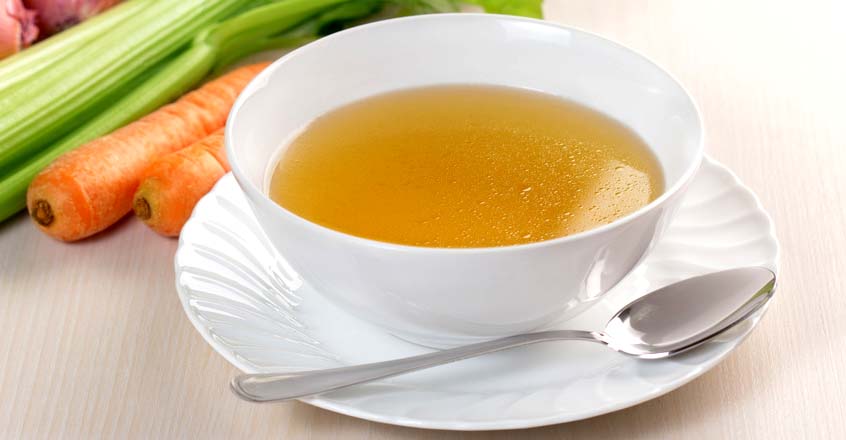 I depend on vegetable broth for all my soup recipes as well as some others in my book and insist on using my own. You can also use it, instead of oil, for sautés. The boxed versions, even though they might be low sodium or oil free, aren't anywhere in the stratosphere as good as this. I encourage you to try this simple recipe and then freeze it into ice cubes so that you can defrost it on demand. Whenever I make this broth, I love the way my house smells as it sits on my stove simmering. There is nothing quite like it.
6 carrots, peeled and sliced
1 Add the onions to a large pot over medium heat and stir until fragrant, about 1 minute. Add the garlic, carrots, celery, dill, parsley, and chives and cook, stirring occasionally, until the herbs become fragrant, about 1 minute.
2 Add the water and bring to a boil. Lower the heat, cover the pot, and let simmer for about 45 minutes.
3 Turn off the heat and let the broth cool down for about 15 minutes.
4 Strain the broth through a sieve and freeze the broth in ice cube trays, or if using right away, pour into glass jars. It will keep for about 1 week.
Copyright 2021 Center for Nutrition Studies. All rights reserved.