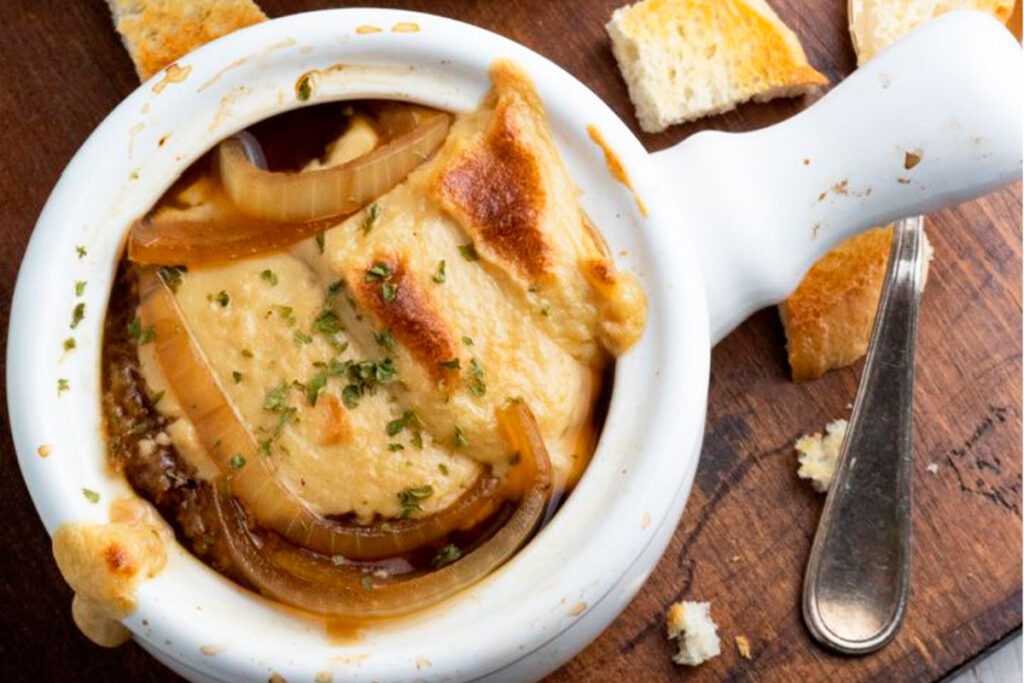 Ingredients
3 large yellow onions, sliced
½ cup vegetable broth
3 cloves garlic, diced
½ cup red wine, divided
4 cups water
2 Tbsp soy sauce
2 Tbsp balsamic vinegar
1 bay leaf
2 tsp ground or fresh thyme
½ tsp salt, or to taste
¼ tsp fresh ground pepper
Sourdough bread
Vegan mozzarella (optional)
Vegan Mozzarella
¾ cup water
¼ cup raw cashews
1 Tbsp white wine vinegar
1 Tbsp nutritional yeast
1 Tbsp arrowroot powder
½ tsp salt
Instructions
1. In a large pot, saute onions in ½ cup of veggie broth until they begin to take on a deeply brown color.
2. Add ¼ cup red wine and garlic.
3. Continue to brown the onions for about 3-5 minutes on low heat. Add a little more broth or water if needed. Scrape down the bottom of the pan to release all the flavor of the caramelized onions.
4. Add the other ¼ cup red wine and continue cooking for approximately 3-5 minutes. The onions should continue to cook down and become darker brown but not stick to the bottom of the pan.
5. Add the remaining ingredients to the pot: 4 cups water, soy sauce, balsamic vinegar, bay leaf, thyme, salt, and pepper. Cover and cook on low for approximately 15-20 minutes.
6. While the soup is cooking, begin making the vegan mozzarella.
7. Pour the soup into oven-safe bowls. Top each with pieces of sourdough bread and a large dollop of the vegan mozzarella topping.
8. Place the soup crocks on a baking sheet and broil in the oven for approximately 3 minutes, or until the tops are brown and bubbly.
Vegan Mozzarella
1. In a blender, process all the ingredients on high until smooth.
2. In a saucepan, slowly heat the mixture while whisking continuously. It will thicken pretty quickly, so do not leave it unattended.
3. Continue whisking until it reaches the desired thickness and stretchiness of mozzarella cheese.
Cooking Tips
1. For the mozzarella cheese, you can use cornstarch or tapioca flour instead of the arrowroot powder.
2. For the mozzarella cheese, you can use rolled oats or white beans instead of the cashews.
3. If you don't have a high-powered blender and you are using cashews, soak the cashews in hot water for at least 30 minutes before blending them to ensure a smooth consistency.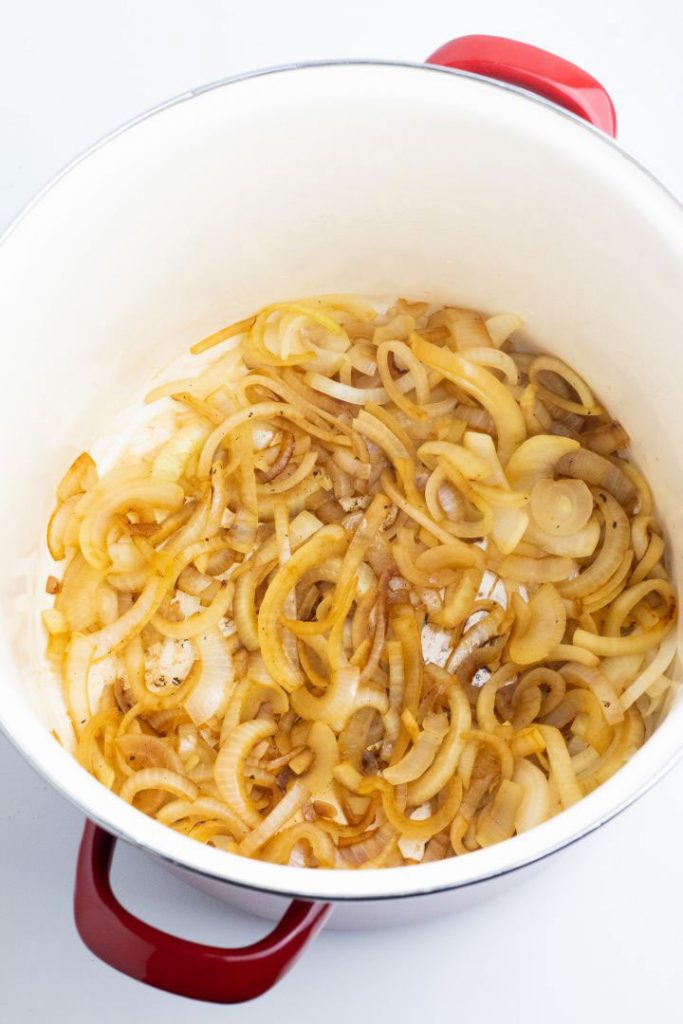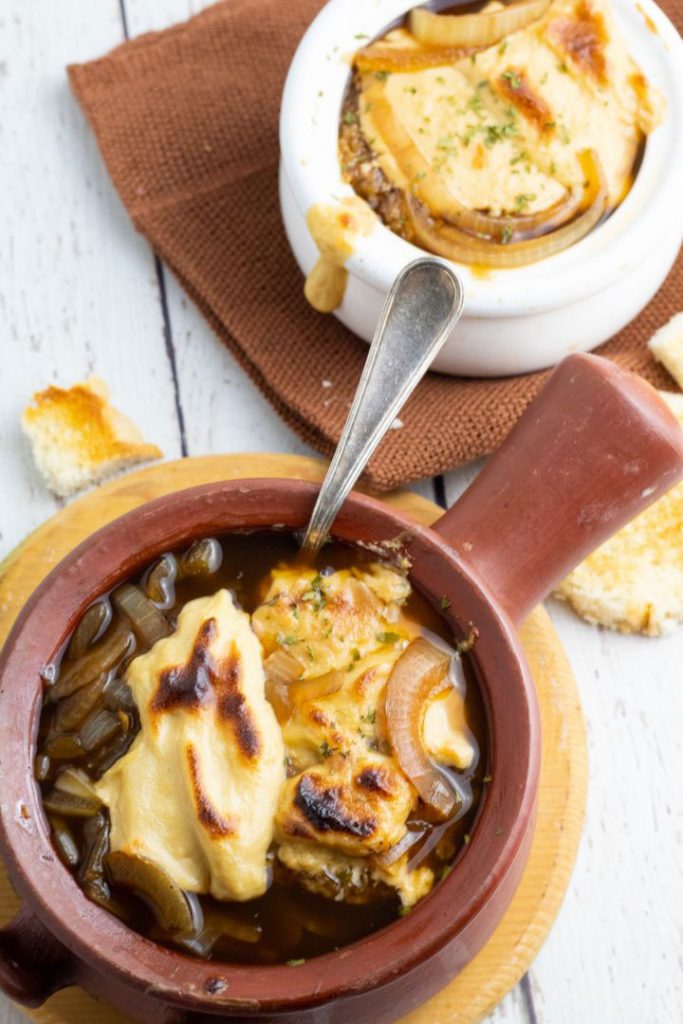 100% online, learn at your own pace
Instructor led format
No prerequisites
Continuing education credits