Total: 25 minutes
Prep: 5 minutes
Cook: 20 minutes
I created this super quick savory recipe during a stress induced skin flare up to build my immunity. I call it "Immune Defense" Shiitake onion miso soup.
Preparation
Cut onion in half-moon shaped thin slices.
Sauté onions in 1 cup of boiling water until tender for 3-5 minutes on a medium heat.
As the water reduces, sprinkle a few pinches of salt onto onions and let them to sweat. Add minced garlic to onions and stir.
Stir in miso paste until onions and garlic are covered and mixed well with the paste, pressing miso into onions as you stir.
Add 3 cups of water while continuously stirring miso, onion and garlic together.
Once the miso is completely mixed with the liquid (no more lumps can be seen in the pot), slice or cut the the mushrooms into 1/4 inch slices and add them to the soup.
Stir in Herbs De Provence and garlic powder.
Cover and simmer on low heat for 15 minutes.
Pour into bowls and Enjoy!
Notes
Pour the soup over a half cup of cooked millet or any whole grain for a heartier meal
Add shredded raw Chinese cabbage to the soup mixture after adding the seasonings and cook in with the soup.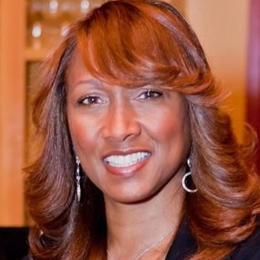 Rebecca Johnson is her own best client having chosen a plant-based lifestyle to avert a scheduled surgery. Since that time in 2000, she has spoken and taught on the benefits and methods of the change. She is a nutrition educator and culinary instructor assisting families with children in the prevention of diabetes, obesity and other lifestyle conditions. She received her
Certificate in Plant Based Nutrition
from the T. Colin Campbell Center for Nutrition Studies and eCornell in early 2013. She is a blogger at
Plant Rich Life
and develops curriculum for schools and faith-based organizations on healthy living.