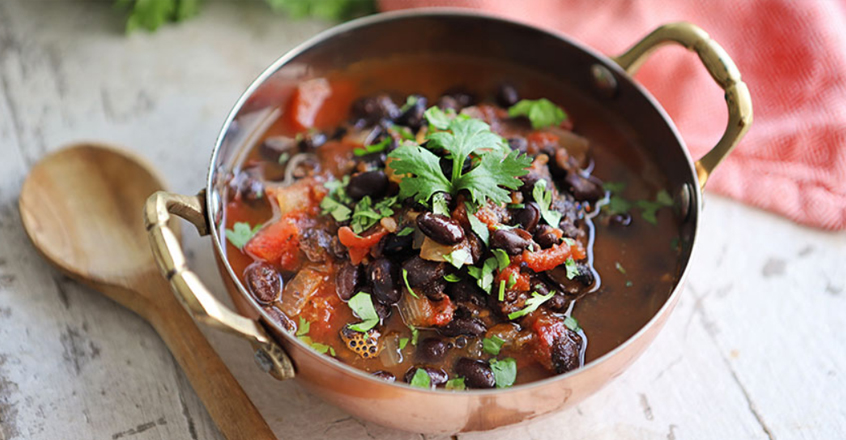 Ingredients
½ cup water
1 Tbsp low-sodium soy sauce
2 onions, chopped
4 garlic cloves, crushed
1 tsp oregano
½ tsp cumin
¼ tsp black pepper
1 4oz can diced chilies
1 15oz can crushed tomatoes
2 15oz cans black beans, drained
Salt to taste (optional)
Fresh cilantro, chopped
Instructions
1. Heat the water and soy sauce in a large pan and add the onion and garlic.
2. Cook over medium heat until the onion is soft, about 5 min.
3. Add the remaining ingredients and simmer until the vegetables are tender, about 20 minutes.
4. Serve with a sprinkling of chopped fresh cilantro. Add some cayenne or fresh chopped jalapeño peppers if you like it spicy.
100% online, learn at your own pace
Instructor led format
No prerequisites
Continuing education credits