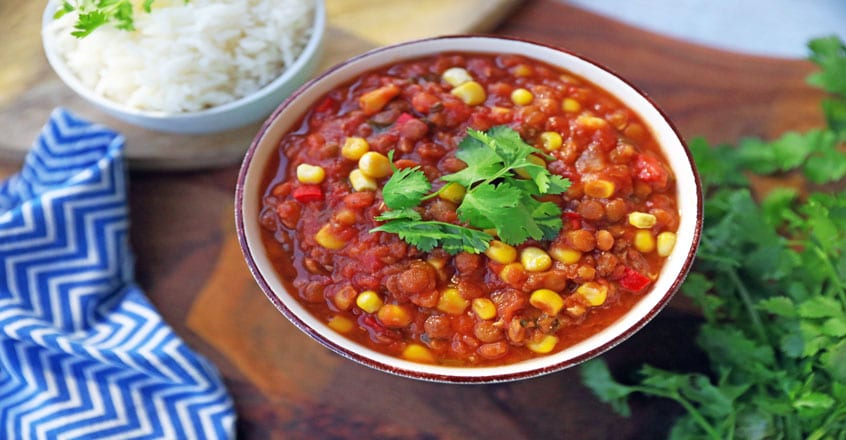 Ingredients
½ yellow onion, chopped
1 red bell pepper, chopped
4 garlic cloves, minced
1 cup cooked green lentils
3 ½ cups canned crushed tomatoes
3 ½ cups vegetable broth
2 tsp cumin
2 tsp chili powder
1 tsp sea salt
2 Tbsp maple syrup
¼ tsp cayenne pepper (optional)
1 cup frozen corn
1 cup cilantro
2 Tbsp almond butter (optional)
Instructions
1. Heat 2-4 Tbsp vegetable broth in a pot and add the bell pepper, onion, and garlic. Sauté for 3-5 minutes.
2. Drain and rinse the lentils. Add the lentils, crushed tomatoes, and the rest of the broth to the pot and bring to a boil.
3. Add the spices and maple syrup, stir, and cook over medium-high heat for 15-20 minutes.
4. Add the corn kernels and cilantro, stir, and cook for another 10 minutes.
5. Remove from the heat, add the almond butter, and stir.
6. Taste and adjust seasonings as needed. Store in a covered container for up to 5 days in the fridge.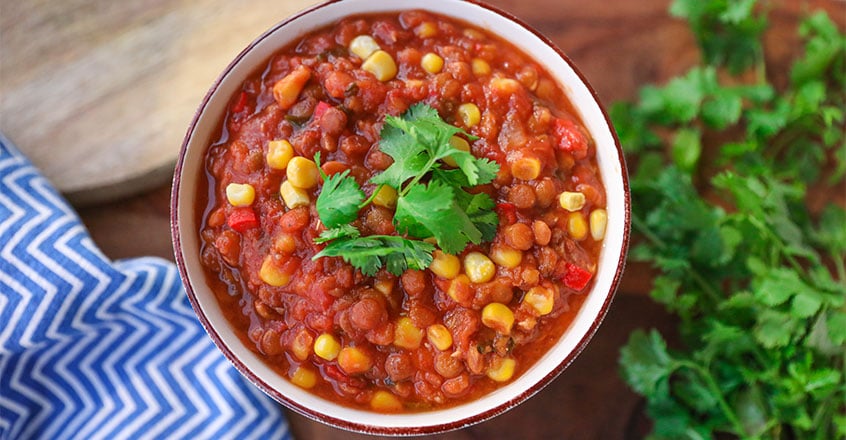 100% online, learn at your own pace
Instructor led format
No prerequisites
Continuing education credits