Are you suffering from pain? Are you overwhelmed by all the pain meds you are taking? Is your health professional telling you the only way to treat pain is by using such medications?
Pain is one of the most frequent chief complaints in primary care settings. But what is it, and how does it relate to diet and medication?
Pain is a protective mechanism to warn us about threats to our bodies. It is a response of the brain, which screens the information it receives throughout the body and sends a painful sensation if any area of the body is somehow in danger. Many things can produce pain, including the food you eat. Headache, hand or leg pain, abdominal pain, and even breast pain can be related to your diet. On a brighter note, an improved diet can also help relieve pain. Think about it: at the most basic level, the purpose of medication is to modify our biochemistry. Food also modifies our biochemistry when it enters the body.
Some may say, "I'm not interested in changing my diet. Just tell me what drug I should use to rid this sensation." But it's not that simple. Too many physicians fail to explain to patients the common side effects of analgesics, steroidal, and non-steroidal anti-inflammatory drugs. Even over-the-counter pain medications have been linked to heart, digestive, and renal problems.[1] The questions a patient should consider are, at what cost are you willing to address your pain with medications? Are you prepared to get a new sign or symptom while not addressing the roots of the pain?
Food can either trigger or relieve preexisting pain. It may also be the direct cause of your pain. Arachidonic acid in the omnivore diet is one of the main molecules related to inflammation and pain. Conversely, to give just one example, phytochemicals in apple peels can increase joint function and range of motion due to pain reduction.[2] We also know from research that a low-fat vegetarian diet is associated with reduced PMS duration, including the duration and intensity of menstrual cramps.[3] What about diabetic neuropathy? Some would say it's impossible to relieve nerve pain with food. One scientific paper states: "There is currently no effective treatment for diabetic neuropathy."[4] And yet an article published all the way back in 1994 in the Journal of Nutritional Medicine—titled "Regression of Diabetic Neuropathy with Total Vegetarian (Vegan) Diet"—reported impressive, rapid alleviation of pain in most of its subjects.[5]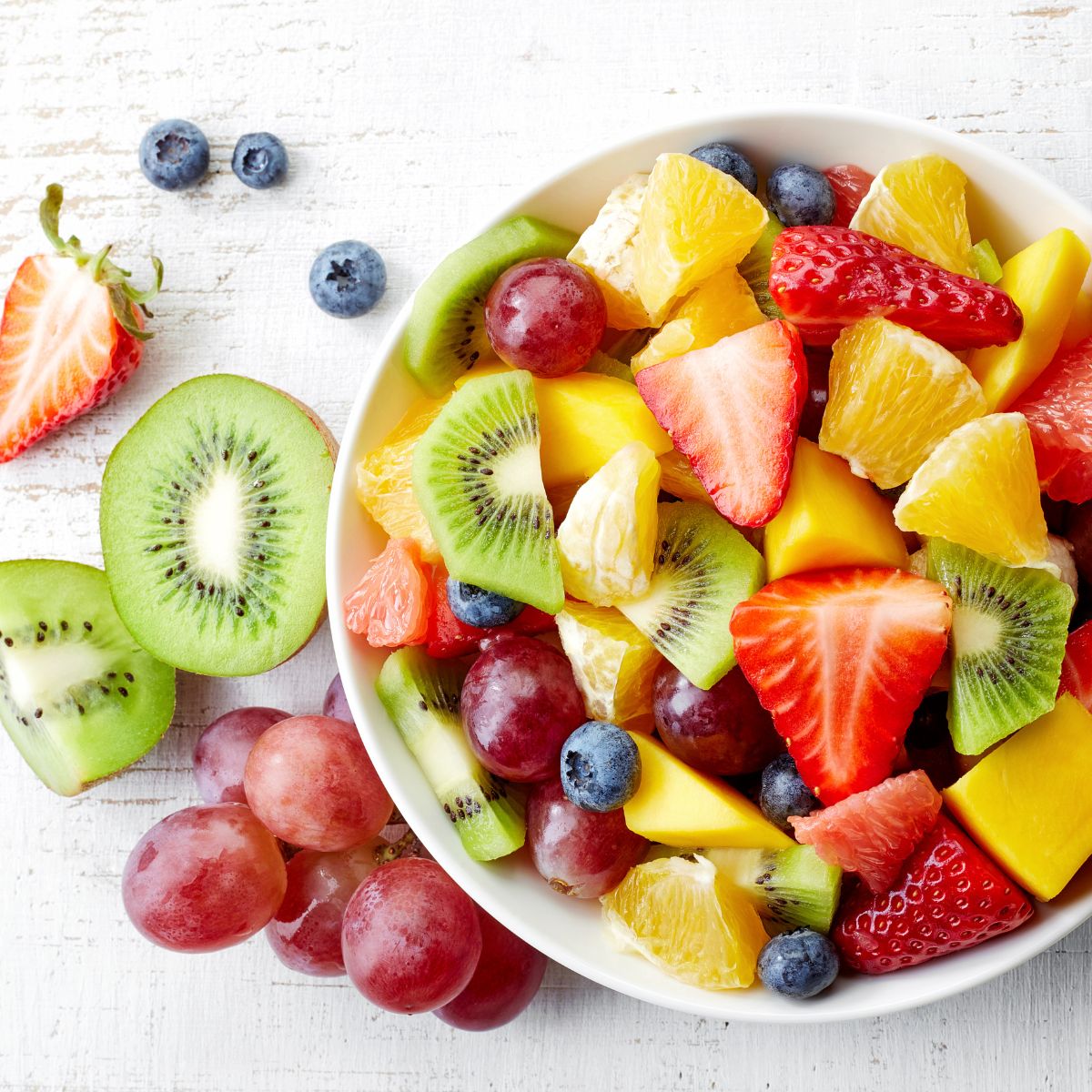 What foods and beverages trigger pain?
Animal-based foods (red and white meat, milk and dairy, fish, eggs)
Refined sugar (soft drinks, highly processed baked goods, candies, etc.)
Alcohol
What foods are analgesic (pain relieving)?
Fruits
Vegetables
Roots
Herbs
Spices
Here is an example of the delicious pain-relieving foods you might enjoy in a single day:
Breakfast – a vibrant fruit salad with berries, apples, papaya, mangos and a tablespoon of flaxseed meal.
Lunch – a big salad made with a handful of dark greens, onion, purple cabbage, celery, fresh basil, lemon juice, and some walnuts. For an even more wholesome salad you can add quinoa of any color and some delicious chickpeas.
Dinner – Moroccan Spiced Vegetable Stew with all the analgesic benefits of onions, garlic, spinach, cloves, and several spices.
And what are the side effects of this pain relief? A feast of flavors.
References
Küster M, Renner B, Oppel P, Niederweis U, Brune K. Consumption of analgesics before a marathon and the incidence of cardiovascular, gastrointestinal and renal problems: a cohort study. BMJ Open. 2013 Apr 19;3(4):e002090. doi: 10.1136/bmjopen-2012-002090. PMID: 23604350; PMCID: PMC3641448.
Jensen GS, Attridge VL, Benson KF, Beaman JL, Carter SG, Ager D. Consumption of dried apple peel powder increases joint function and range of motion. J Med Food. 2014 Nov;17(11):1204-13. doi: 10.1089/jmf.2014.0037. Epub 2014 Oct 1. PMID: 25271471; PMCID: PMC4224039.
Barnard ND, Scialli AR, Hurlock D, Bertron P. Diet and sex-hormone binding globulin, dysmenorrhea, and premenstrual symptoms. Obstet Gynecol. 2000 Feb;95(2):245-50. doi: 10.1016/s0029-7844(99)00525-6. PMID: 10674588.
Ziegler D. Painful diabetic neuropathy: treatment and future aspects. Diabetes Metab Res Rev. 2008 May-Jun;24 Suppl 1:S52-7. doi: 10.1002/dmrr.817. PMID: 18395890.
Milton G. Crane & Clyde Sample (1994) Regression of Diabetic Neuropathy with Total Vegetarian (Vegan) Diet, Journal of Nutritional Medicine, 4:4, 431-439, DOI: 10.3109/13590849409003592
Copyright 2023 Center for Nutrition Studies. All rights reserved.