When I was in my late 20s, I was in very poor health. I knew something was wrong with my body — my uterus, specifically (I had suffered from serious pain and heavy bleeding during my periods because of fibroids and adenomyosis for more than seven years) — but I didn't care much. I was always working late, and drinking afterward.
My weight was in constant flux as I starved myself by eating processed "diet foods." I prioritized everything over my own health, relying on Advil for period pains and trying to ignore what I felt. I was too afraid to see the truth. My blood hemoglobin level went down to 5 (for women, somewhere around 12–15 is considered normal), and I started to feel tired all the time. I felt dizzy after my periods every month, and I had to take a day off every month because it was impossible for me to go to work during my periods.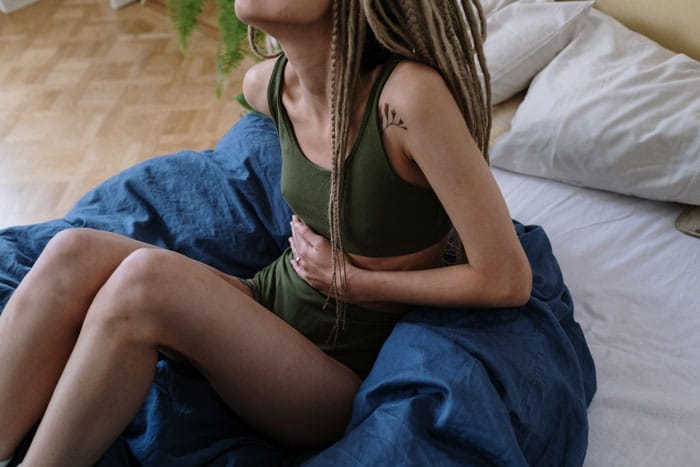 My "Treatment"
When I finally went to see a doctor and discovered all of these problems — giant fibroids, adenomyosis, and a hemoglobin level so low that I needed a blood transfusion—the doctor said the only treatment was to have a hysterectomy because my fibroids were too big and located in the worst place, under the endometrium.
I discovered the T. Colin Campbell Center for Nutrition Studies' Plant-Based Nutrition Certificate. I signed up right away. All the contents I learned from the course were so powerful, but I was especially impressed by the relationship between animal foods and women's health.
I tried treatment with drugs, but it didn't work, and I became very frustrated that modern medical science did not have a solution for serious fibroids. Half of my friends had fibroids, but all of their feedback made me feel that doctors and scientists didn't care much about women's health. It was very sad to me that many young women should suffer from a disease that is barely talked about openly. Some of my friends' doctors told these women that they were sick because they hadn't given birth yet — but we were only in our late 20s!
At the age of 34, after struggling to manage my condition, I eventually decided to have the hysterectomy. I thought the surgery would help me move on, but I ended up needing another surgery after 2 months for peritonitis. I had to stay home to recover and I lost my job.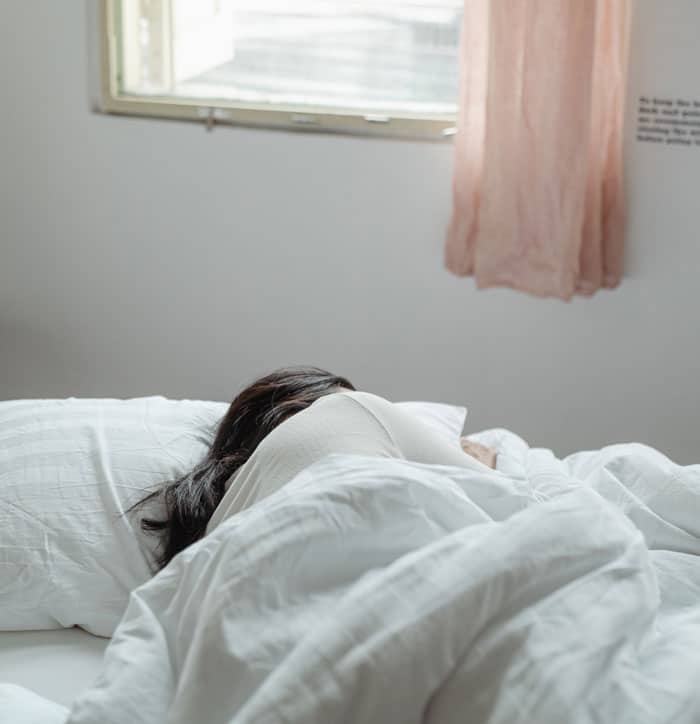 My Recovery
As I started to research why this tragedy happened to me, I discovered the T. Colin Campbell Center for Nutrition Studies' Plant-Based Nutrition Certificate. I signed up right away. All of the course's content was powerful, but I was especially impressed by the relationship between animal foods and women's health. It was a serious wake-up call. Rather than blame myself for eating animal foods my whole life, I tried to focus on the future: I still had my breasts, other organs, and whole body to be well with. Of course, it was not an easy process, but eventually, I made it!
Earning my certificate was just the start. I dug into the research to figure out how animal foods impact sex hormones and related diseases. I read lots of books and journals, watched YouTube videos of Dr. Neal Barnard and other experts, and expanded my research to include endocrine disruptors, which are also a key factor in hormone-related diseases. This process took a lot of time, but it was totally worth it.
One of my key findings is that 7 out of 10 White American women and 8 out of 10 Black American women have fibroids; 4 of 10 Korean women now suffer too, but that number is rapidly increasing because of the spread of unhealthy lifestyles, including Western-type diets. Other hormone-related diseases show similar trends, as the younger generations of Koreans eat pizza, fried chicken, and other junk foods daily. Whereas relatively healthy Korean foods such as bibimbap were once more widely consumed, now Korean BBQ and Korean fried chicken are the most popular K-foods.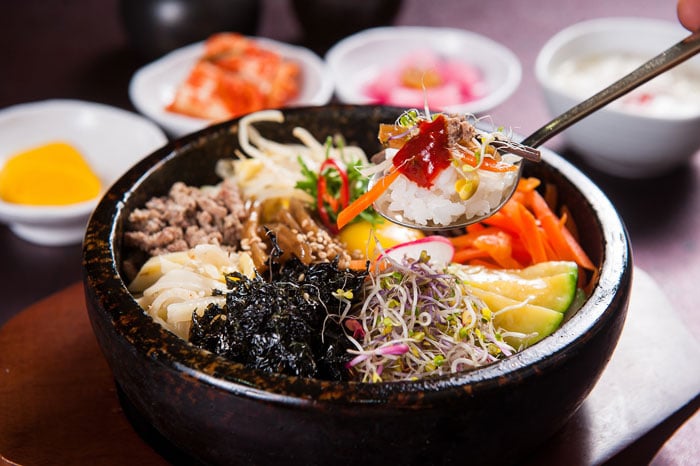 Building Community for Women's Health
In order to promote solidarity and share my whole food, plant-based (WFPB) journey with the people around me, I started a blog and talked about it with my friends and family. Because so many of my friends have suffered from similar health challenges, many also wanted to change their lifestyles. I created an online community for sharing resources and discussions about the plant-based diet. Over 50 young women have joined this community. I have also given cooking classes and held Zoom meetings to share what I've researched, and we have watched the documentaries What the Health and The Game Changers. It is a small online community, but so powerful.
One woman told me that after a check-up on her ovary, the doctor found no sign of the cyst which had been there only seven months earlier. One told me that, after suffering from PCOS (polycystic ovary syndrome) for a long time, her menstrual cycle had become normal. Another told me she lost five kilograms without too much effort. Though we were furious that no one had ever told us the power of nutrition for treating various hormonal diseases, we feel more connected now than ever, and this connection makes me feel good every day.
Dancing Again
One year has passed since my surgery, and I have recovered both physically and mentally. I run for 30 minutes every other day, something I couldn't have imagined doing before because my doctor didn't allow me to do aerobic exercises due to my low hemoglobin level. I still remember the first day I started running again (I hadn't done so since I was in middle school) —I was walking along the river near my home and I suddenly wanted to run. I was scared of failing to run for a minute, but I just did it. The next day, I ran again, this time for two minutes. Now, I can run for 30 minutes!
I also started to dance Ori Tahiti again, which is similar to Hula dance but has more movement and a much faster beat. Now, I don't even have to take a break during the dance lesson, which I always needed to do before. Ever since I learned about the WFPB diet and gave it a try, I have had so much energy. I have cooked for myself, taken care of myself, and last but not least, shared that energy with the people I love.
Copyright 2023 Center for Nutrition Studies. All rights reserved.