Buffalo Cauliflower Bites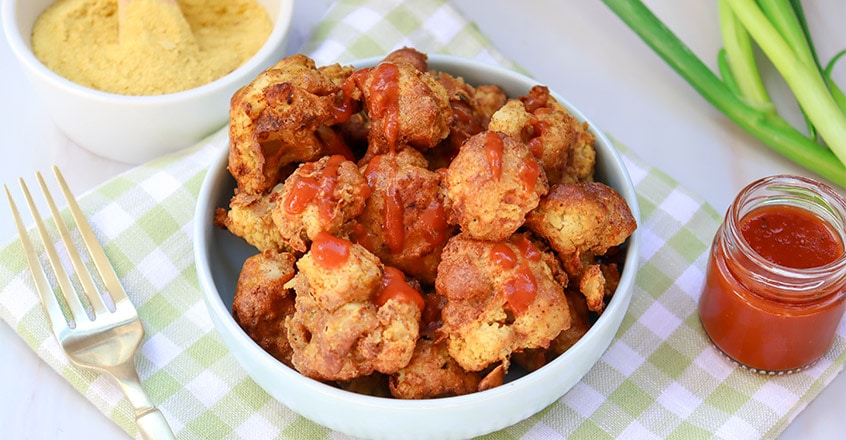 Now I want a healthier snack but I still love that hot spicy sauce—I just want it without the added oil, and I really don't want the wings. Buffalo Cauliflower Bites do the trick! They are full of flavor and spice without all the bad stuff.
This recipe is from The China Study Quick & Easy Cookbook
What You'll Need
---
½ cup red hot sauce, plus extra for tossing with the cooked bites
¾ cup whole wheat pastry flour
1 ½ Tbsp granulated garlic
1 large head cauliflower, cut into 1-inch florets (about 6 cups)
How to Make It
---
1 Preheat the oven to 375 degrees F.
2 Combine everything but the cauliflower in a large bowl. Mix well. Add the cauliflower florets and toss to coat well.
3 Place the coated florets on a nonstick baking sheet in a single layer. Bake for 25 minutes or until golden brown.
4 Toss with extra red hot sauce if desired.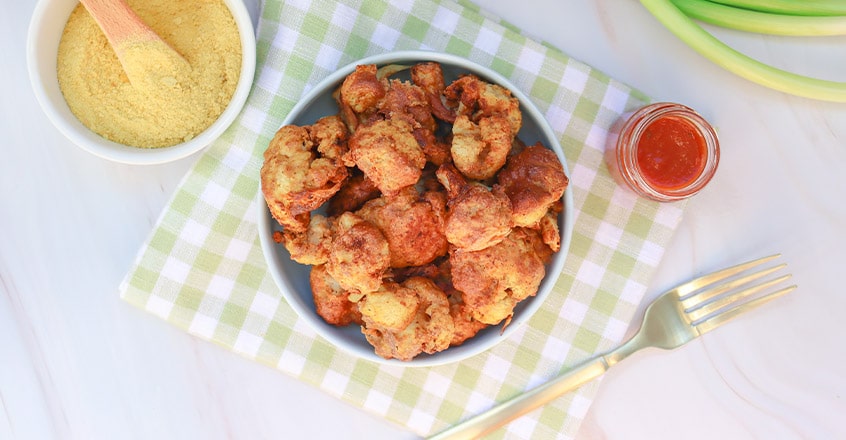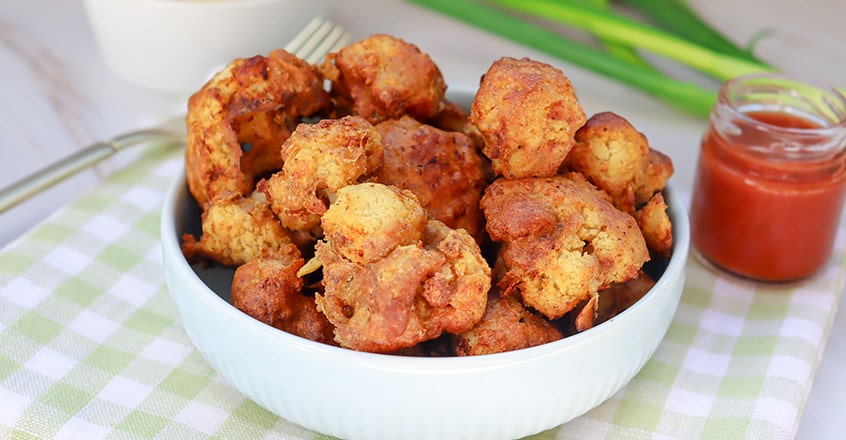 Copyright 2022 Center for Nutrition Studies. All rights reserved.