Buffalo Cauliflower Bites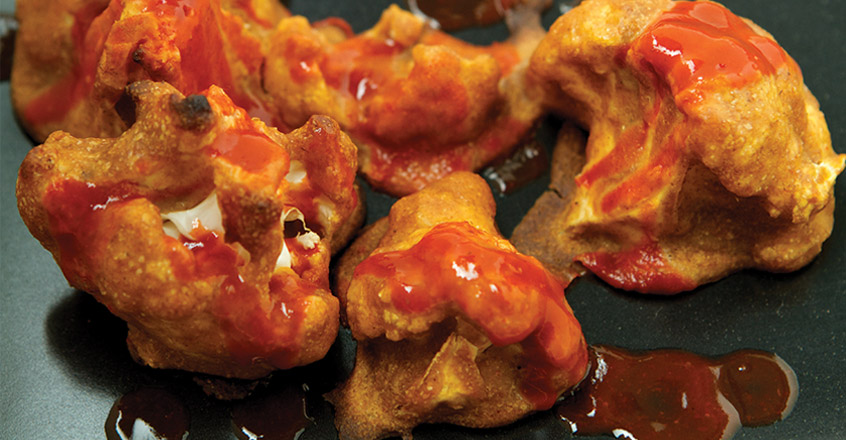 ½ cup red hot sauce, plus extra for tossing with the cooked bites
¾ cup whole wheat pastry flour
1 ½ Tbsp granulated garlic
1 large head cauliflower, cut into 1-inch florets (about 6 cups)
1 Preheat the oven to 375 degrees F.
2 Combine everything but the cauliflower in a large bowl. Mix well. Add the cauliflower florets and toss to coat well.
3 Place the coated florets on a nonstick baking sheet in a single layer. Bake for 25 minutes or until golden brown.
4 Toss with extra red hot sauce if desired.
Copyright 2021 Center for Nutrition Studies. All rights reserved.