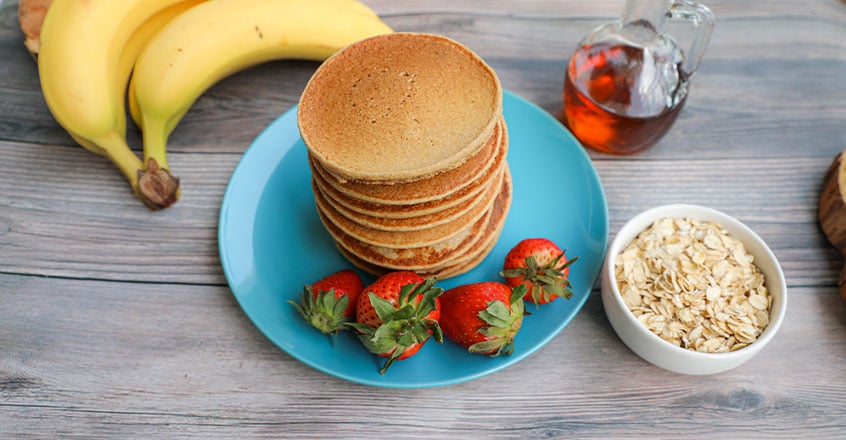 What You'll Need
---
1 cup hemp milk (or other plant-based milk)
How to Make It
---
1 Heat a non-stick pan on medium/low
2 Place all ingredients in a blender and blend to a "batter" consistency
3 Pour ⅓ cup of batter on to the pan, using a measuring cup to ensure equal pancake size and cooking times.
4 Allow the pancake to cook until bubbles appear around the edges, then flip and cook until golden. These pancakes cook fast, 1-2 minutes each side!
Cooking Tips
Quantities may need tweaking based on type of milk used.
Place blueberries into the mixed batter to make blueberry pancakes.
Serve with fresh berries and/or applesauce.
Copyright 2022 Center for Nutrition Studies. All rights reserved.