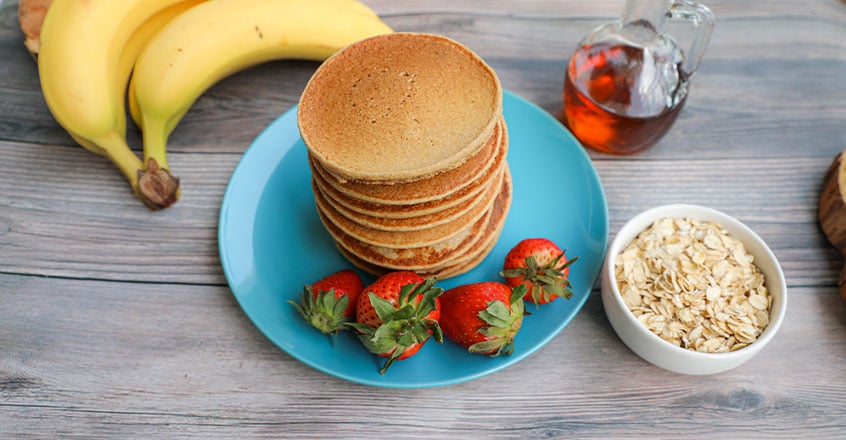 Ingredients
3 ripe bananas
2 cups rolled oats
1 cup hemp milk (or other plant-based milk)
Instructions
1. Heat a non-stick pan on medium/low
2. Place all ingredients in a blender and blend to a "batter" consistency
3. Pour ⅓ cup of batter on to the pan, using a measuring cup to ensure equal pancake size and cooking times.
4. Allow the pancake to cook until bubbles appear around the edges, then flip and cook until golden. These pancakes cook fast, 1-2 minutes each side!
Cooking Tips
1. Quantities may need tweaking based on type of milk used.
2. Place blueberries into the mixed batter to make blueberry pancakes.
3. Serve with fresh berries and/or applesauce.
100% online, learn at your own pace
Instructor led format
No prerequisites
Continuing education credits