Breakfast Panini With Potatoes and Greens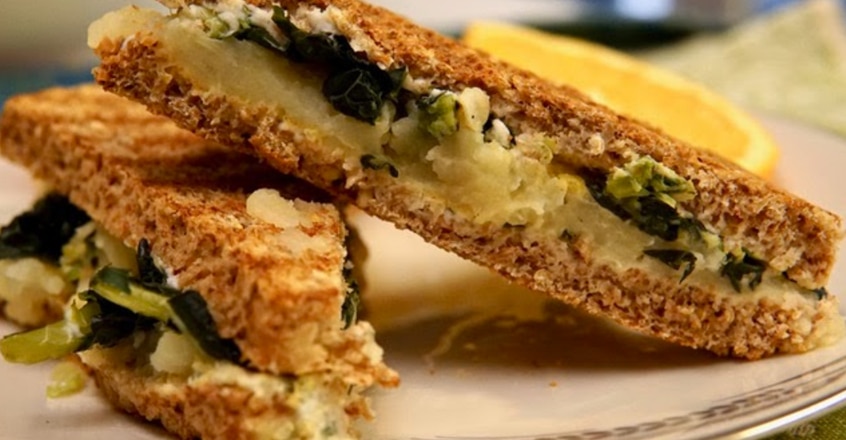 What You'll Need
---
2 slices whole grain bread
How to Make It
---
1 Heat either a panini press or a dry frying pan/grill over medium heat.
2 Assemble the sandwich. First, spread condiments on each slice of bread (such as mustard, hot sauce, or hummus). Then, pile on mashed potatoes and steamed greens.
3 Sandwich together the two halves, and carefully place onto the surface of the hot panini press or in a hot frying pan.
4 If using a panini press, close the lid and allow to grill for 5 or 6 minutes. If using a frying pan, press down on the top of the sandwich with a large spatula or heavy pan for 2 to 3 minutes per side.
5 Once the sandwich is grilled, remove from heat. Slice panini in half and enjoy!
Cooking Tips
Instead of mashed potatoes, feel free to substitute any other leftovers you wish!
For whole grain bread you could try Ezekiel bread.
Suggested condiments: spicy mustard, oil-free hummus, or hot sauce.
Copyright 2022 Center for Nutrition Studies. All rights reserved.