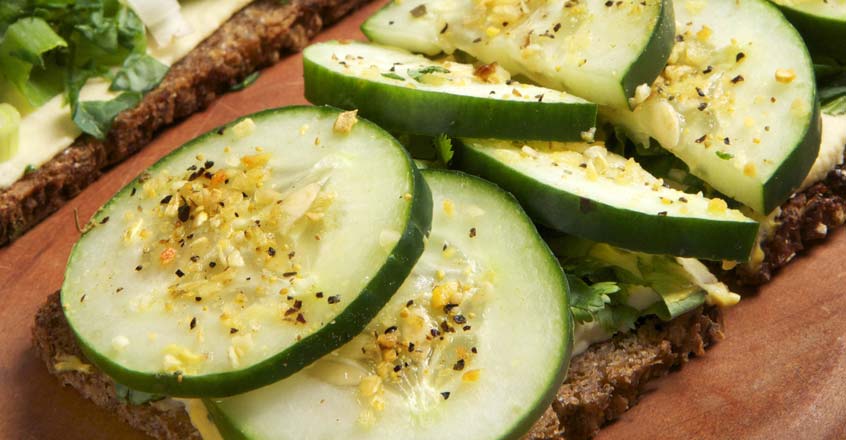 Ingredients
2 slices whole-grain bread, toasted
2-3 Tbsp hummus prepared without tahini or oil
1 green onion, chopped
¼ cup fresh cilantro, chopped
2 medium kale leaves, chopped into bite-size pieces (about the size of cilantro leaves)
½ small cucumber
Mustard of choice
Lemon pepper (Mrs. Dash and Frontier brands have no salt)
Instructions
1. Spread the toasted bread generously with hummus. Sprinkle the green onion, cilantro, and kale evenly over the hummus.
2. Slice the cucumber into 8 rounds and spread each round with a thin layer of mustard.
3. Place the cucumber rounds, mustard-side down, on top of the cilantro-kale layer and press down, if necessary, so they stay in place.
4. Sprinkle the open-faced sandwich generously with lemon pepper, cut in half or quarters, if desired, and serve.
Cooking Tips
1. We love True Natural Taste Sweet and Spicy Creamy White Mustard, available at truenaturaltaste.com.
100% online, learn at your own pace
Instructor led format
No prerequisites
Continuing education credits