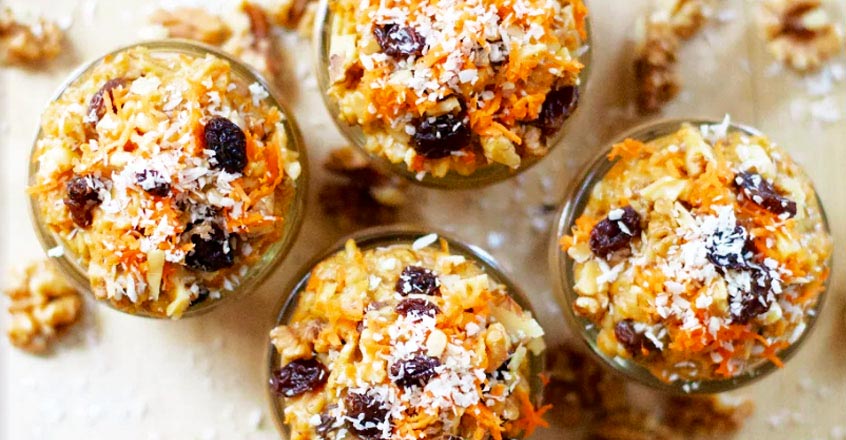 Ingredients
Oatmeal
1 cup rolled oats
1 cup nondairy milk
1 cup water
½ cup shredded carrot
¼ cup raisins
½ tsp vanilla extract
½ tsp cinnamon
¼ tsp allspice
Dash of salt
Toppings
2 Tbsp maple syrup
¼ cup chopped walnuts
2 Tbsp shredded coconut
Instructions
1. In a small pot over low heat, bring the oats, nondairy milk, and water to a simmer.
2. Stir in the carrot, raisins, vanilla extract, cinnamon, allspice, and salt. Continue to simmer, stirring occasionally, until all the liquid is absorbed, 7–10 minutes.
3. Transfer to bowls, drizzle with maple syrup, and add the walnuts and coconut on top.
100% online, learn at your own pace
Instructor led format
No prerequisites
Continuing education credits