Crunchy Buckwheat Granola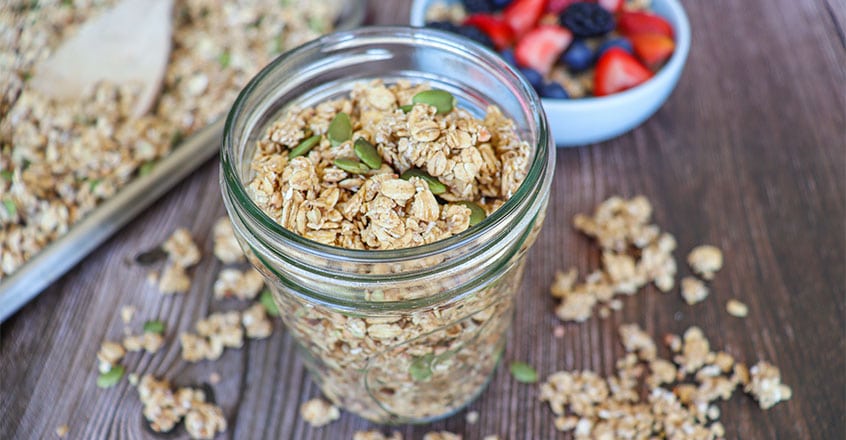 Store-bought granola sometimes contains processed ingredients, and it can be expensive. The good news is that making granola at home is economical and super easy! Best of all, you can tailor the recipe to your own liking.
What You'll Need
---
3 cups old fashioned rolled oats
How to Make It
---
1 Preheat the oven to 300 degrees F and line a large baking sheet with parchment paper.
2 In a large bowl mix together the oats, buckwheat, pumpkin seeds, cinnamon, and salt.
3 In a separate small bowl, whisk together the date paste, vanilla, and water.
4 Add the wet ingredients to the dry and stir until there are no dry spots left.
5 Transfer the mix to the parchment-lined baking sheet, spreading it out in a thin layer.
6 Place on the middle rack in the oven and bake for 45 minutes, stirring and flipping the granola every 15 minutes.
7 The granola will seem wet at first but it will dry after baking. The granola is done when the oats are no longer wet and are starting to brown along the edges.
8 Remove from the oven and let cool completely.
Copyright 2022 Center for Nutrition Studies. All rights reserved.