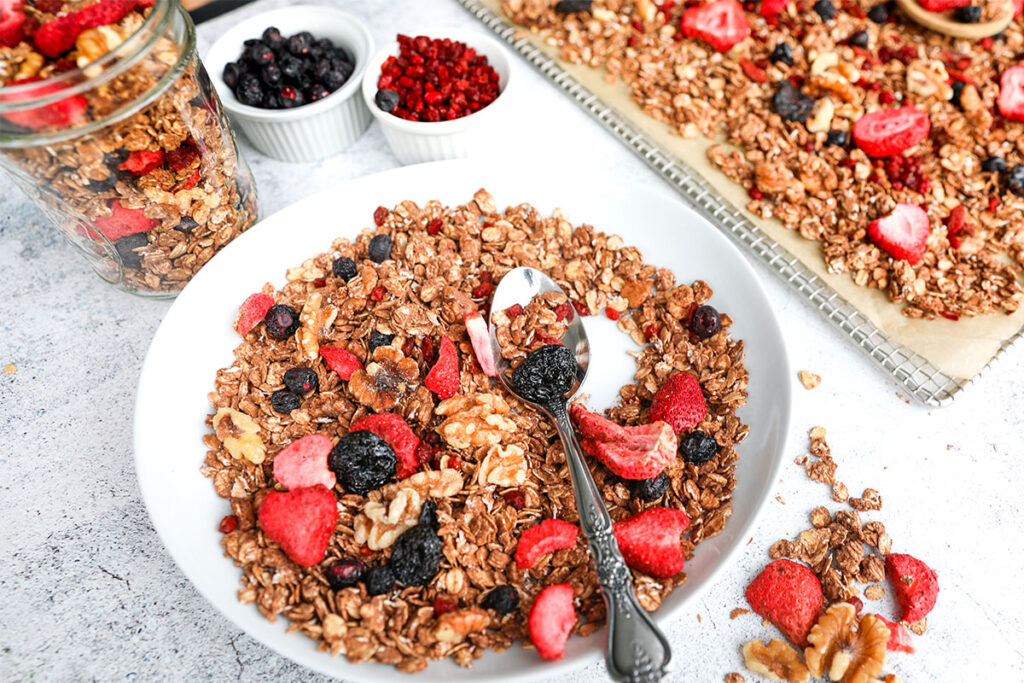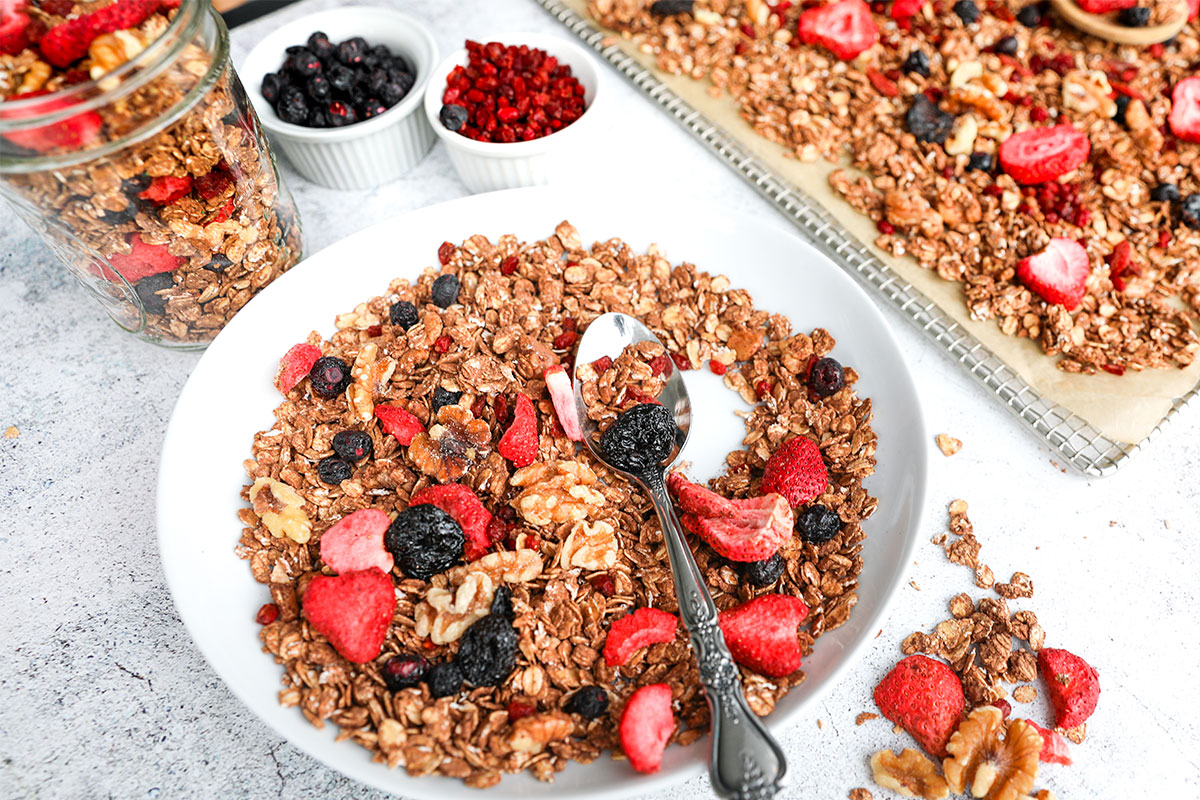 Ingredients
8 cups rolled oats
½-¾ cup cacao powder
1 tsp cinnamon
2 Tbsp chopped walnuts
2 Tbsp sliced almonds (optional)
Dried fruit – unsweetened cherries, raisins
1 cup freeze dried fruit – strawberries, mango, and/or banana (optional)
Wet Ingredients
2 ripe bananas or 2 cups of mango
1 cup pitted dates
½ cup water
1 tsp vanilla
Instructions
1. Combine the dry ingredients in a large bowl (EXCEPT for the freeze dried fruit).
2. Blend the wet ingredients in a blender.
3. Add the blended wet ingredients to the dry ingredients.
4. Mix well and spread on a cookie sheet.
5. Bake at 170 degrees F overnight (about 8 hours).
6. Turn oven off and leave pans in oven to completely dry and cool.
7. Break up any big chunks of granola.
8. Add the granola to a bowl and mix in the freeze dried fruit.
9. Store in an airtight container.
Cooking Tips
1. If using a dehydrator, cook at 155 degrees F for 8 hours.
2. Trader Joe's sells freeze dried fruit and dried cherries without any added sugar or oil.
3. You can substitute the bananas with 1 cup of berries or your favorite fruit.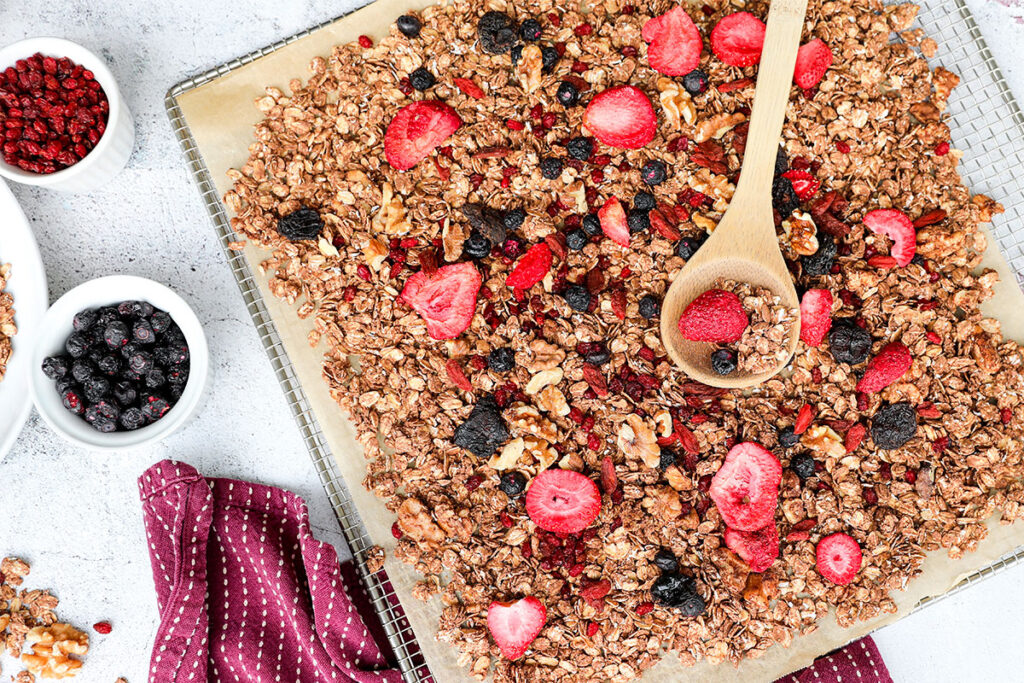 100% online, learn at your own pace
Instructor led format
No prerequisites
Continuing education credits