Double Cherry Steel Cut Oats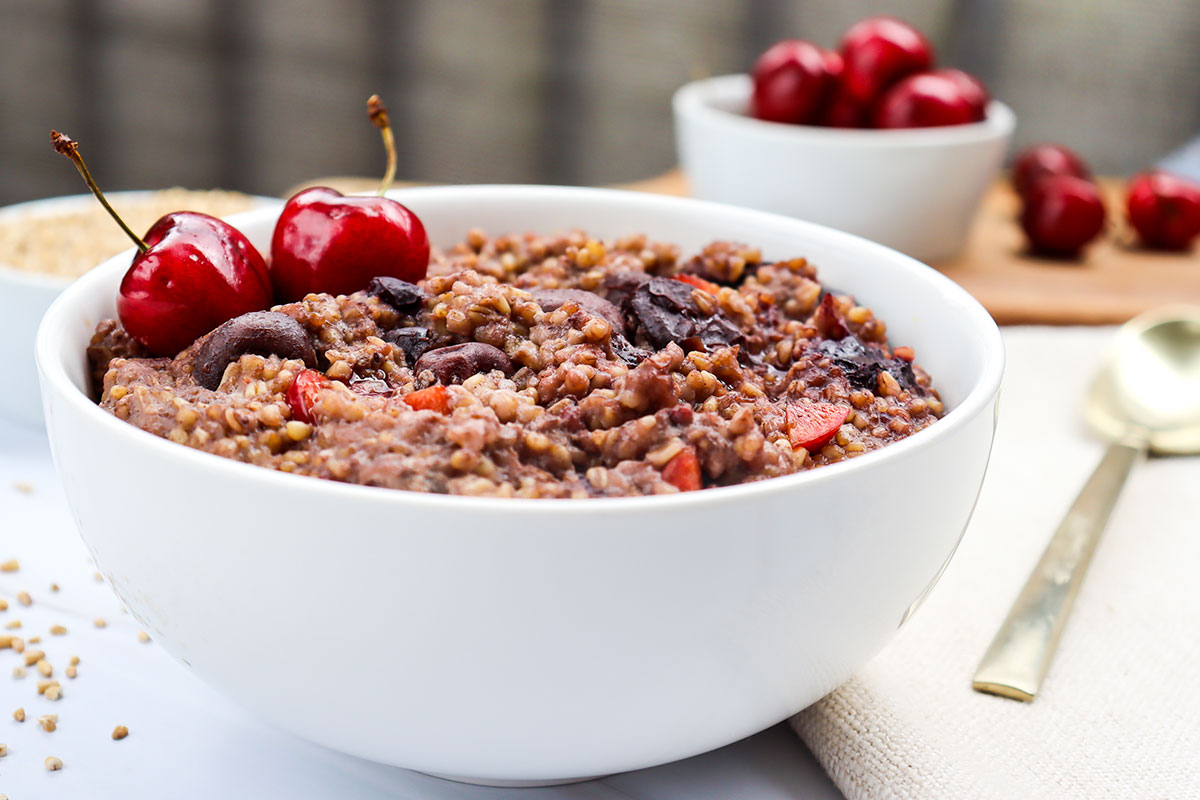 Reprinted from The Plant-Based For Life Cookbook (Brooklyn Writers Press, 2022).
What You'll Need
---
3 cups unsweetened vanilla almond milk
1 cup frozen tart cherries
1 cup frozen sweet cherries
Extra fresh fruit, if desired for serving
How to Make It
---
1 Combine all ingredients in an electric pressure cooker.
2 Lock the lid in place, and seal the valve. Select High Pressure with the timer set for 3-5 minutes.
3 After the cooking is complete, use either natural release (for thicker oatmeal), or the quick release method (for a chewier bite) to release the pressure. When the valve drops, carefully remove the lid.
4 Serve warm, with additional fresh fruit if desired.
Cooking Tips
You can cook on the stove top for 20 minutes.
To bake, add 1 extra cup of unsweetened vanilla almond milk (4 cups, instead of 3) and bake it in a 9" x 13" pan at 350 degrees F for 45-55 minutes.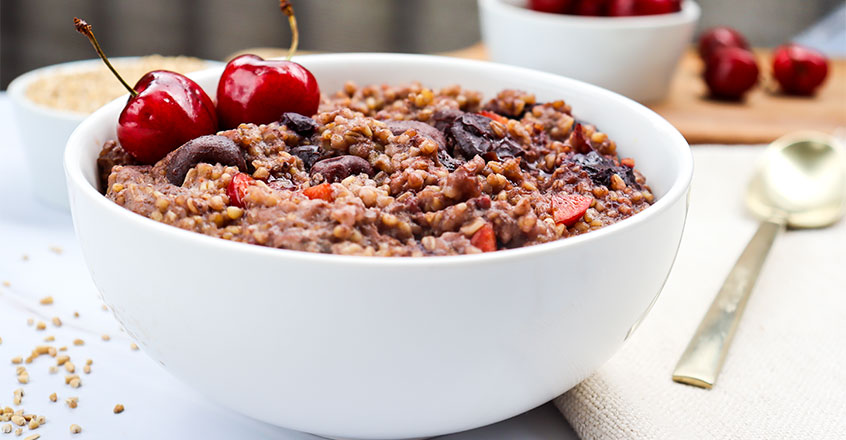 Copyright 2022 Center for Nutrition Studies. All rights reserved.