Fresh Plum and Nectarine Oatmeal Muffins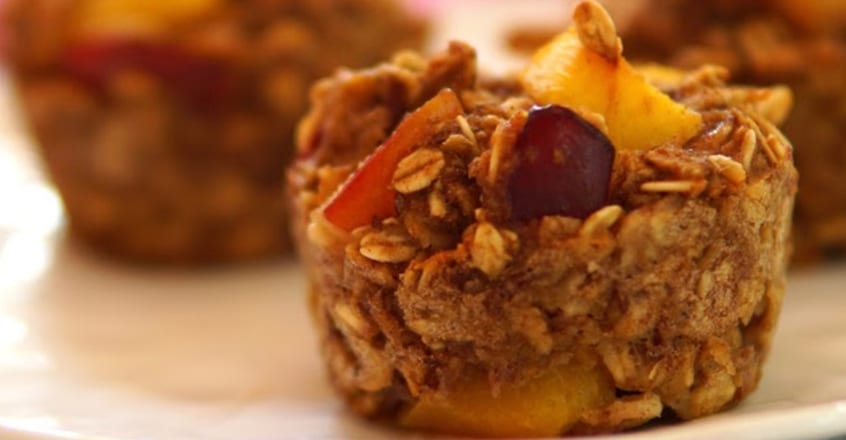 What You'll Need
---
1 nectarine, unpeeled, diced
1 cup unsweetened applesauce
2 Tbsp ground flaxseed meal
1 ½ tsp pure vanilla extract
How to Make It
---
1 Preheat oven to 350 degrees F.
2 Line muffin pans with parchment paper liners or have a silicone muffin pan available.
3 In a large mixing bowl, stir together all ingredients until just combined.
4 Divide batter evenly into muffin cups, and bake about 25 minutes, or until tops are almost golden and feel fairly firm to the touch.
5 Remove muffins from the oven, and place on cooling racks.
6 Serve warm or at room temperature.
Cooking Tips
Extras freeze well and can be warmed up later in the week!
Copyright 2022 Center for Nutrition Studies. All rights reserved.