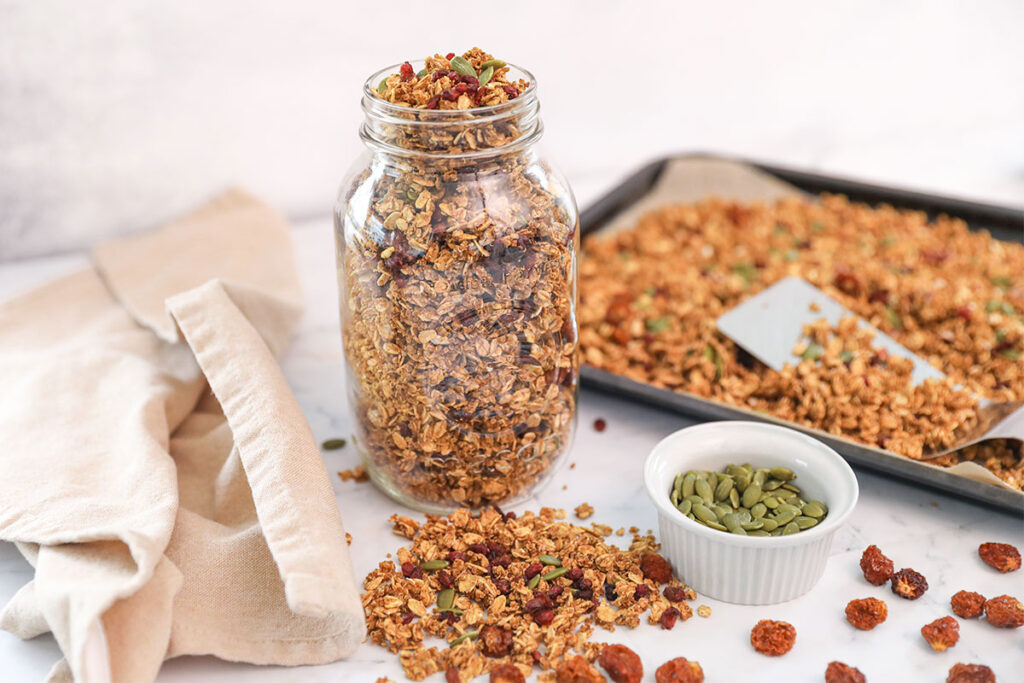 Ingredients
1 tsp vanilla extract
1 cup pumpkin puree
1 ¾ cup pitted dates
1 ¼ cup water
5 cups rolled oats
4 cups cooked quinoa
2 Tbsp pumpkin pie spice
1 tsp cinnamon
Dried fruit, pepitas and nuts
Instructions
1. In a blender, process the vanilla, pumpkin puree, dates, and water.
2. Mix the dry ingredients, except the dried fruit and nuts, in a large bowl.
3. Add the liquid ingredients to the dry ingredients and mix well.
4. Spread on a cookie sheet and bake at 170 degrees F for 6–7 hours.
5. Turn the oven off and leave the pans in the oven to completely dry and cool.
6. Remove from the oven and break up any big chunks of granola, then add to a bowl and mix in the dried fruit and nuts.
7. Store in an airtight container.
Cooking Tips
1. For best results, use a dehydrator and cook at 155 degrees F for 8 hours.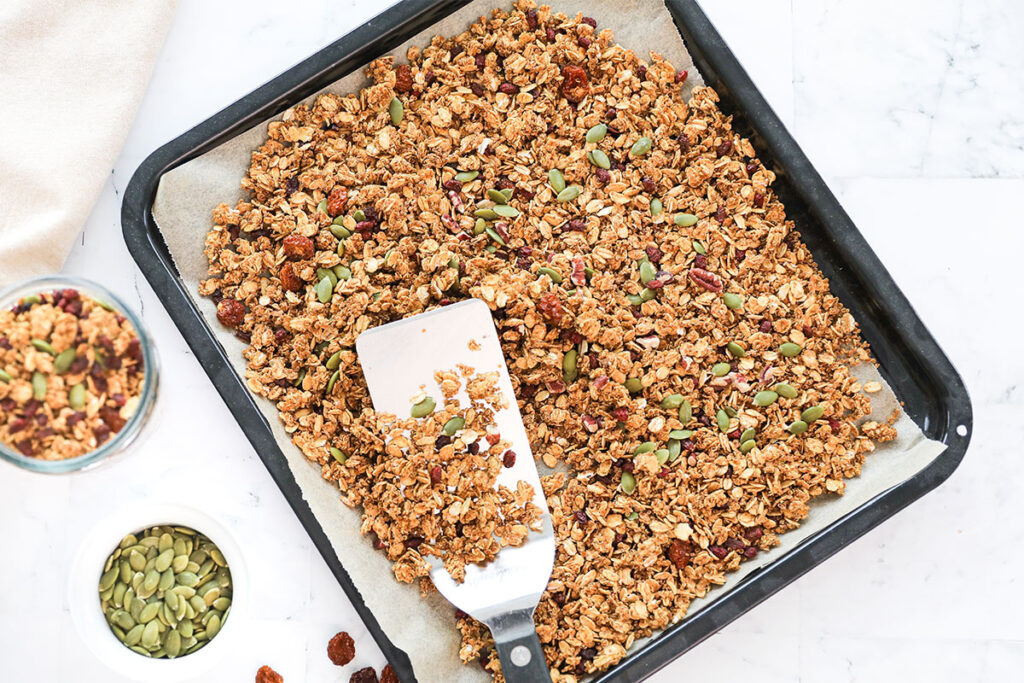 100% online, learn at your own pace
Instructor led format
No prerequisites
Continuing education credits