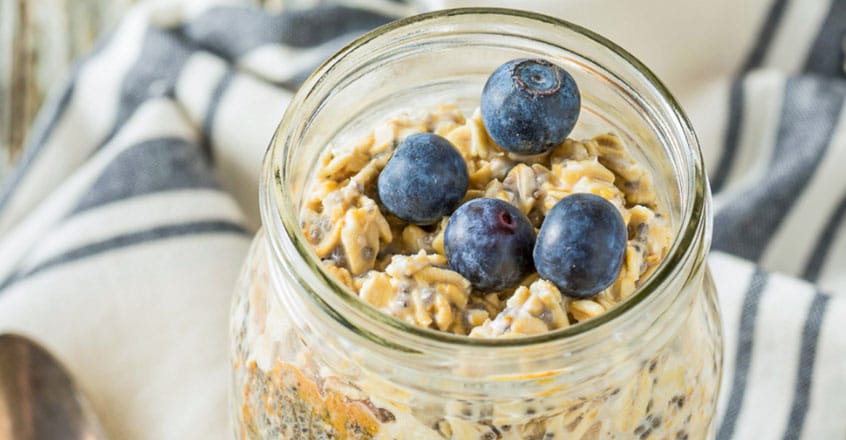 Ingredients
½ banana
⅓ cup oatmeal
¼ cup cooked quinoa
2 Tbsp peanut butter powder
2 tsp chia seeds
1 tsp maple syrup or date paste
¾ cup unsweetened plant-based milk
½ tsp vanilla extract
3 Tbsp blueberries
Optional Toppings
Fresh fruit
Granola
Chia seeds
Flax seeds, ground
Instructions
1. In a bowl, mash the banana.
2. Add the rest of the ingredients, except the blueberries, to the bowl and mix.
3. Place mixture in a container with a lid and let rest overnight in the fridge.
4. Serve with blueberries and other optional toppings.
Cooking Tips
1. If too thick, add a small amount of plant-based milk before serving.
100% online, learn at your own pace
Instructor led format
No prerequisites
Continuing education credits