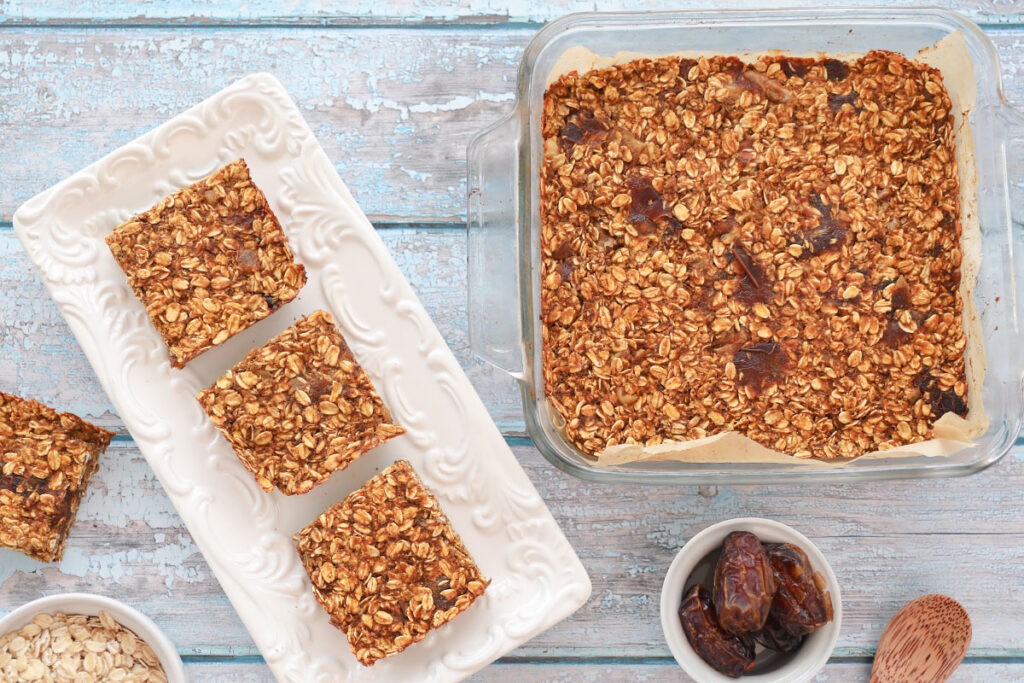 Ingredients
3 cups rolled oats
1 cup tightly packed pitted dates
½ cup hot water
1 Tbsp pumpkin pie spice
1 Tbsp ground flax seeds or chia seeds
¼ cup chopped walnuts (optional)
¼ cup non-dairy milk
1 cup pure pumpkin puree
Instructions
1. Preheat oven to 350 degrees F.
2. Finely chop the dates, place them in a bowl, and pour the hot water over them. Let sit for 10 minutes.
3. Add the dry ingredients to a bowl and mix well.
4. Add the dates with the water, the pumpkin, and the non-dairy milk to the dry ingredients, and mix thoroughly.
5. Line a square baking pan with parchment paper, then firmly press the mixture into the pan.
6. Bake for 15-20 minutes.
7. Let the mixture cool completely in the pan before cutting into 16 squares or 8 large bars.
8. Store in the refrigerator for up to 7 days.
Cooking Tips
1. You may use mashed sweet potato in place of the pumpkin.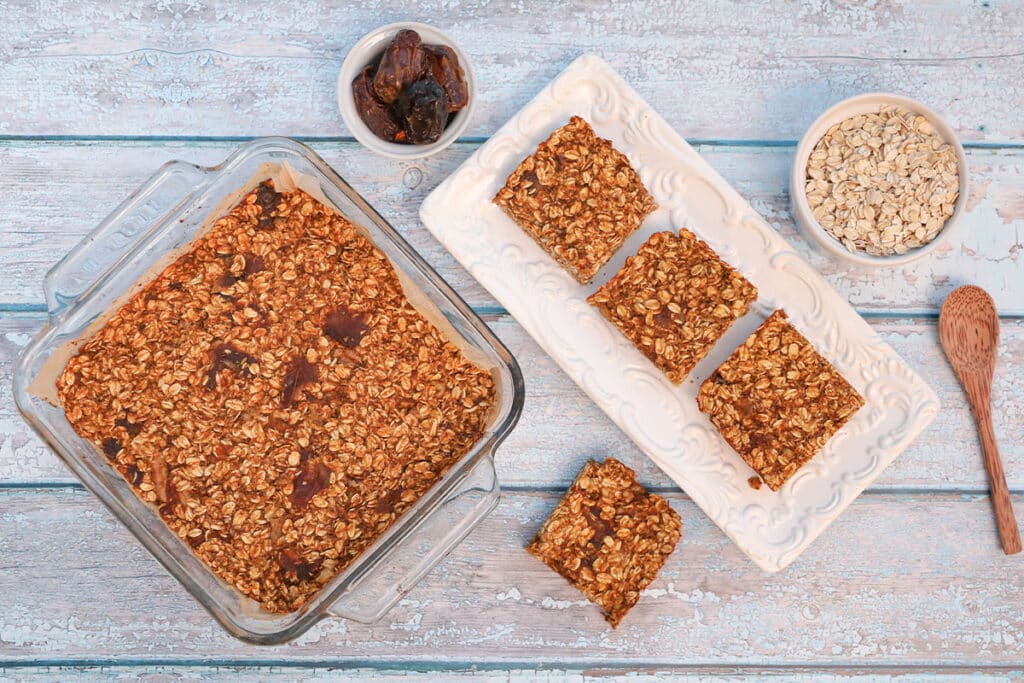 100% online, learn at your own pace
Instructor led format
No prerequisites
Continuing education credits