Strawberry Chia Seed Bowl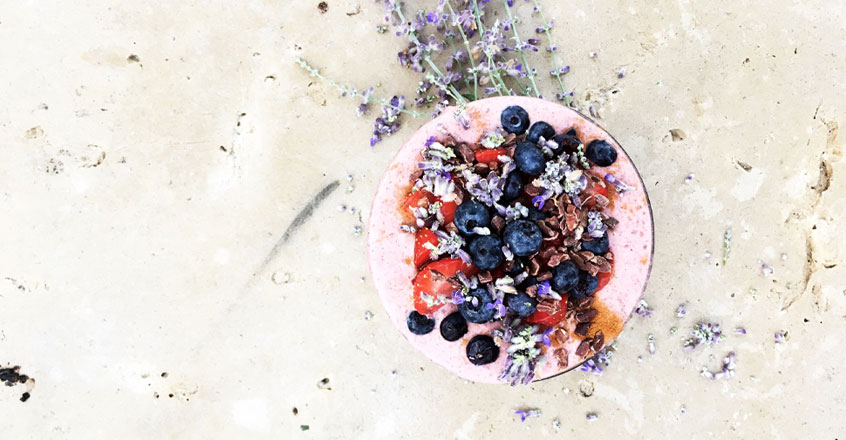 What You'll Need
---
2 cups strawberries (or your favorite berry)
Optional toppings: cinnamon, strawberries, blueberries, cacao, and/or lavender
How to Make It
---
1 Add the nut milk and 2 cups of strawberries to your high speed blender. Blend.
2 After blending add chia seeds to the mixture. Soak overnight.
3 Right before eating add your favorite toppings! Suggested toppings are cinnamon, strawberries, blueberries, cacao, and lavender.
Copyright 2022 Center for Nutrition Studies. All rights reserved.