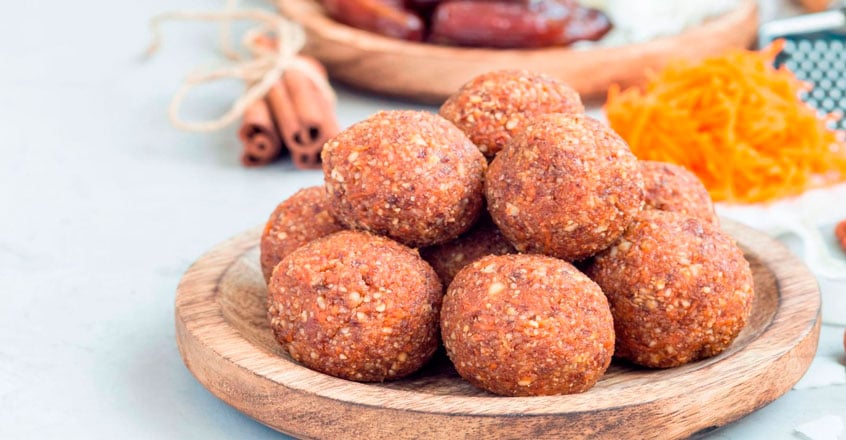 What You'll Need
---
6-8 seeded dates, chopped
How to Make It
---
1 Process all the ingredients by pulsing in a food processor until well blended.
2 With wet hands, take about 1 Tbsp of dough and shape into a ball. Repeat with the rest of the mixture.
3 Place bites in a container and freeze for at least 1 hour before consuming.
Cooking Tips
You can store bites in the refrigerator or freezer.
To get bites with a rich orange color, process the carrots in the food processor until pureed before adding the rest of the ingredients.
Copyright 2022 Center for Nutrition Studies. All rights reserved.