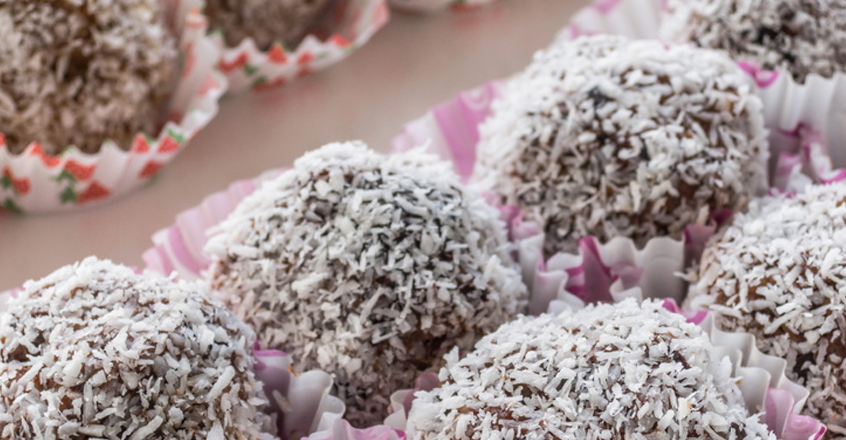 3 Tbsp freshly ground flaxseeds
½ cup almond butter or paste
Coconut flakes to sprinkle
1 In a small bowl, mix ground flaxseeds with 3 Tbsp water and allow to stand.
2 Deseed the dates and chop roughly. Place on the side.
3 In a pan, mix almond butter with the maple syrup. Add the dates.
4 Cook until the mixture becomes mushy. Remove from heat.
5 Add the flaxseed mixture to the pan and stir quickly.
6 Add the seeds, chopped walnuts, pistachios and lemon juice to the pan. Mix together.
7 Move the mixture from the pan to a sheet of baking paper. Create a roll the size of a sushi roll. You can use a sushi roller for this.
8 Once rolled, sprinkle some coconut flakes on top and place in the refrigerator for 10 minutes.
9 When the roll is hard, slice it into pieces and serve as a snack.
Copyright 2022 Center for Nutrition Studies. All rights reserved.