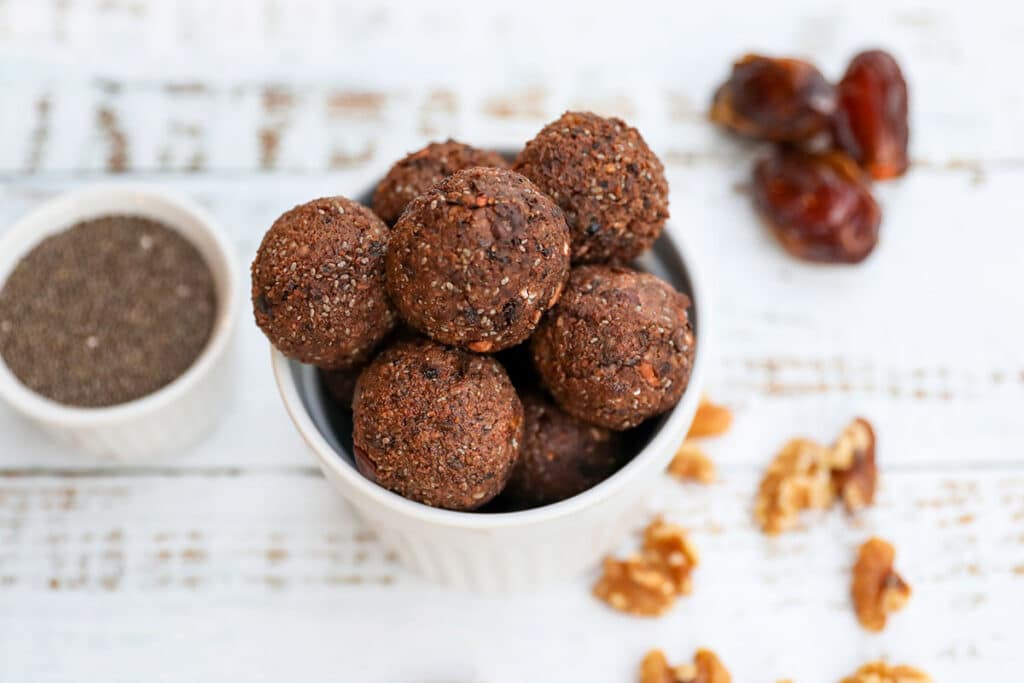 Ingredients
1 cup Medjool dates, pitted (about 9-10)
¾ cup walnuts
½ cup dried unsweetened fruit (such as cherries or apricots), chopped
¼ cup ground flax seeds
¼ cup chia seeds
3 Tbsp cacao powder
1 ½ cups cooked black beans
1 tsp vanilla extract
½ tsp ground cinnamon
1 Tbsp water
Instructions
1. In a food processor, process the dates, walnuts, dried fruit, chia seeds, and ground flax seeds until well incorporated.
2. Add the rest of the ingredients and process for another minute.
3. Using wet hands, form the power bites into balls.
4. Store in the refrigerator for up to 7 days or in the freezer for up to 6 months.
Cooking Tips
1. You can roll each ball in extra cacao powder, ground oatmeal, hemp seeds, sesame seeds, or leave them plain.
2. For the dried fruit try using cherries or apricots.
100% online, learn at your own pace
Instructor led format
No prerequisites
Continuing education credits