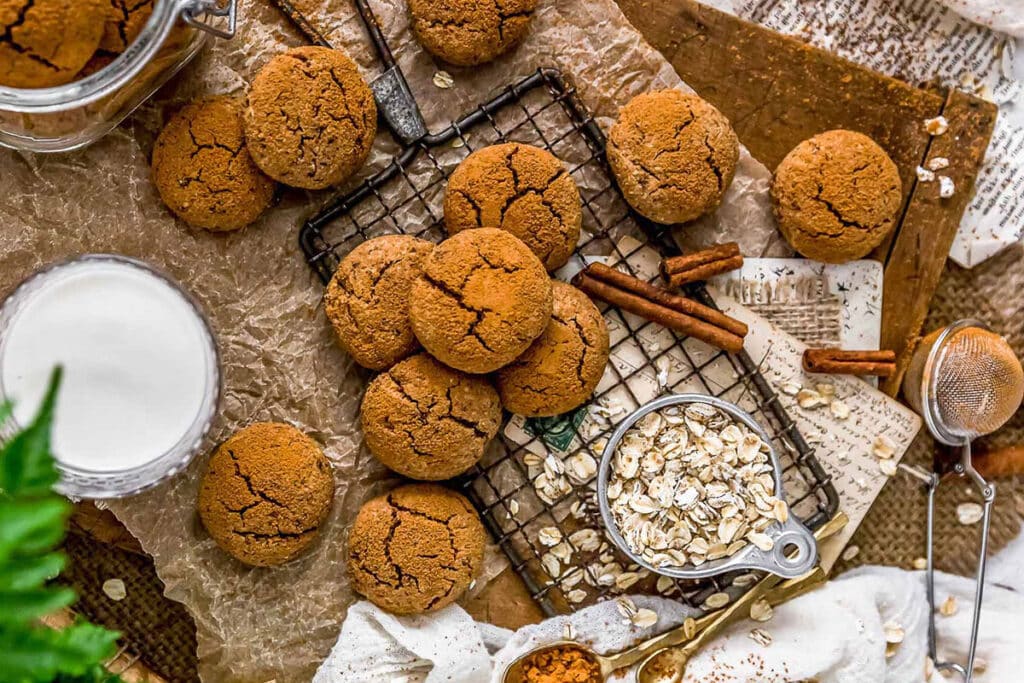 Ingredients
6 Medjool dates, pitted (see tip below)
½ cup rolled oats
½ cup + 3 Tbsp almond flour, lightly packed (see tip below)
1 tsp baking powder
⅛ tsp baking soda
1 ½ tsp cinnamon, plus extra for sprinkling
¼ tsp sea salt
¼ cup unsweetened plain plant-based milk
1 tsp vanilla
Instructions
1. Preheat the oven to 350 degrees F with the oven rack in the center position.
2. Line a baking sheet with a silicone baking mat or parchment paper.
3. Optional: Place the pitted dates in a small bowl and cover with boiling water. Allow to sit for 15 minutes.
4. Place the dates in a food processor and process to break them up, about one minute.
5. Add the rest of the ingredients (except for the plant milk and vanilla) to the food processor and process for about 1 minute or until everything is well combined. The mixture should look like sawdust.
6. Add the plant-based milk and vanilla to the mixture and process for about 20 seconds.
7. Next, take about a golf ball size of dough (2 small cookie scoops) and roll it in your hands to form a ball. Flatten into ½-inch thickness and place onto the lined cookie sheet. Try to keep the cookies uniform in size.
8. Then, sprinkle a tiny amount of cinnamon on the top of each cookie using a very fine mesh sieve (We used a tea strainer).
9. Bake for 12 minutes.
10. Remove from the oven, allow the cookies to sit on the baking sheet(s) undisturbed for 5 minutes to firm up, then transfer to a wire cooling rack.
11. Eat within 5 days or freeze.
Cooking Tips
1. Dates: If using Medjool dates versus another dried date, there may be no need to soak the dates as Medjool dates are typically very soft. However, if you are using a different date, test the date by pinching it. If the date is very soft, gooey, and pliable, then you can just add them to the food processor to break them up. If the dates are drier and stiff, then you will need to cover them with boiling water for about 20 minutes to soften them up before adding the dates to the food processor.
2. Almond flour: Lightly pack the almond flour into the measuring cup. Additionally, largely dependent upon the "juiciness" of the dates, you may or may not need to add additional almond flour. We found that ½ cup plus 3 tablespoons worked perfectly in all of our test batches; however, we traditionally use Medjool dates. Using other dried dates may require slightly less or more almond flour. The dough should be sticky, but you should be able to easily roll it into a ball. If too sticky, add a teaspoon or so of almond flour at a time until the dough can form a sticky ball.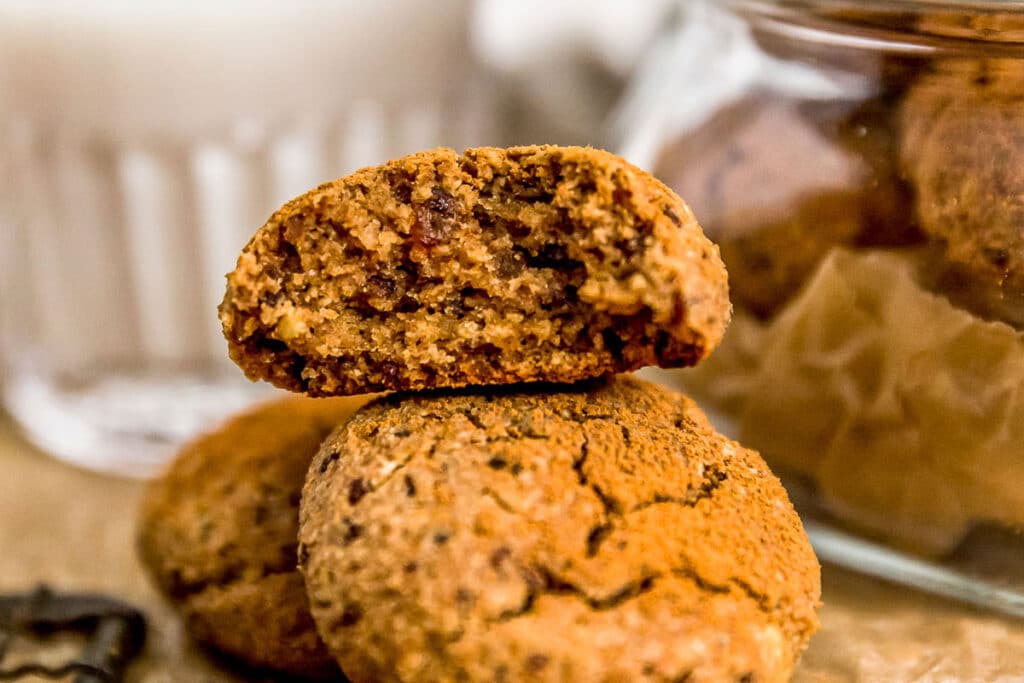 100% online, learn at your own pace
Instructor led format
No prerequisites
Continuing education credits