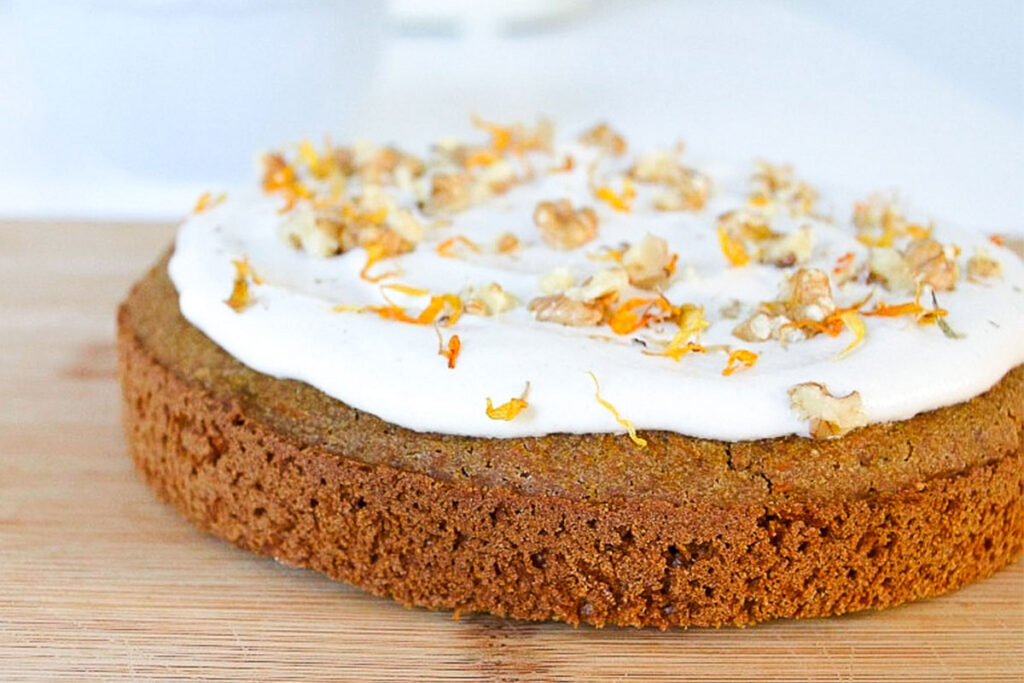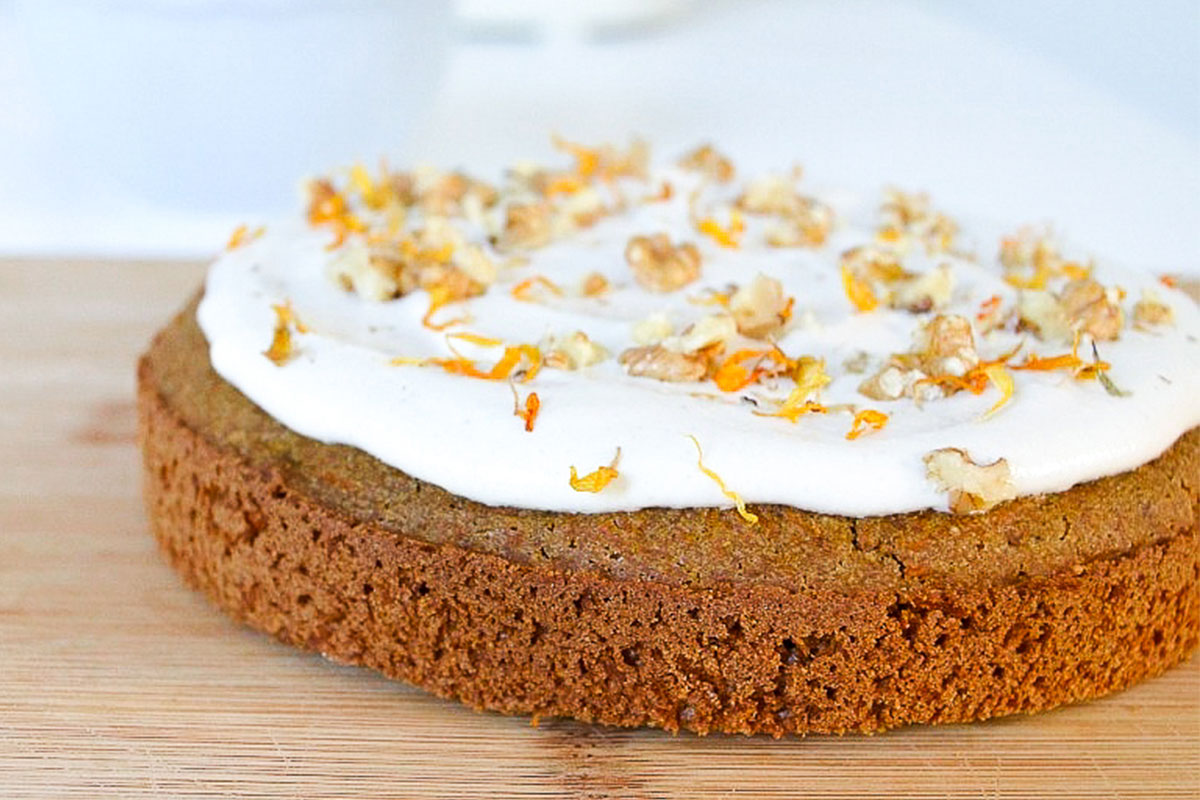 Ingredients
Frosting
½ cup cashews
½ cup unsweetened plant-based milk
1 Tbsp vanilla extract
2 Tbsp date paste
Pinch of sea salt
Cake
1 flax eggs (see tips)
1 cup oat flour
2 tsp ground cinnamon
1 tsp ground cardamom
¼ tsp nutmeg
1 tsp baking soda
1 tsp baking powder
pinch of sea salt
½ cup walnuts, chopped
¾ cup unsweetened plant-based milk or water
1 Tbsp natural peanut butter
½ cup date paste
1 cup finely grated carrots
Instructions
Frosting
1. Soak cashews in boiling water for 1 hour.
2. Drain the cashews and process in a blender along with the plant-based milk, date paste, vanilla and salt, until you get a smooth texture. Refrigerate until ready to use.
Cake
1. Preheat oven to 350 degrees F (180 degrees C).
2. Prepare the flax eggs. (see tips)
3. In a bowl, combine the oat flour, cinnamon, cardamom, nutmeg, baking soda, baking powder, and sea salt. Stir in the walnuts.
4. In a different bowl, mix the plant-based milk, peanut butter, flax eggs, and date paste.
5. Form a well in the middle of the dry ingredients, add the grated carrot, and gradually add the liquid ingredients.
6. Beat with a hand mixer until there aren't any lumps.
7. Pour the batter into a 7" cake pan lined with parchment paper, and bake for approximately 40–45 minutes.
8. Let cool for at least 3 minutes in the pan, then carefully remove from the pan.
9. After the cake cools, cover with frosting.
10. Store in the refrigerator for up to 7 days.
Cooking Tips
1. One flax egg = 2 tablespoons of ground flaxseed + 6 tablespoons of water
2. You can substitute the oat flour with ⅔ cups of brown rice flour.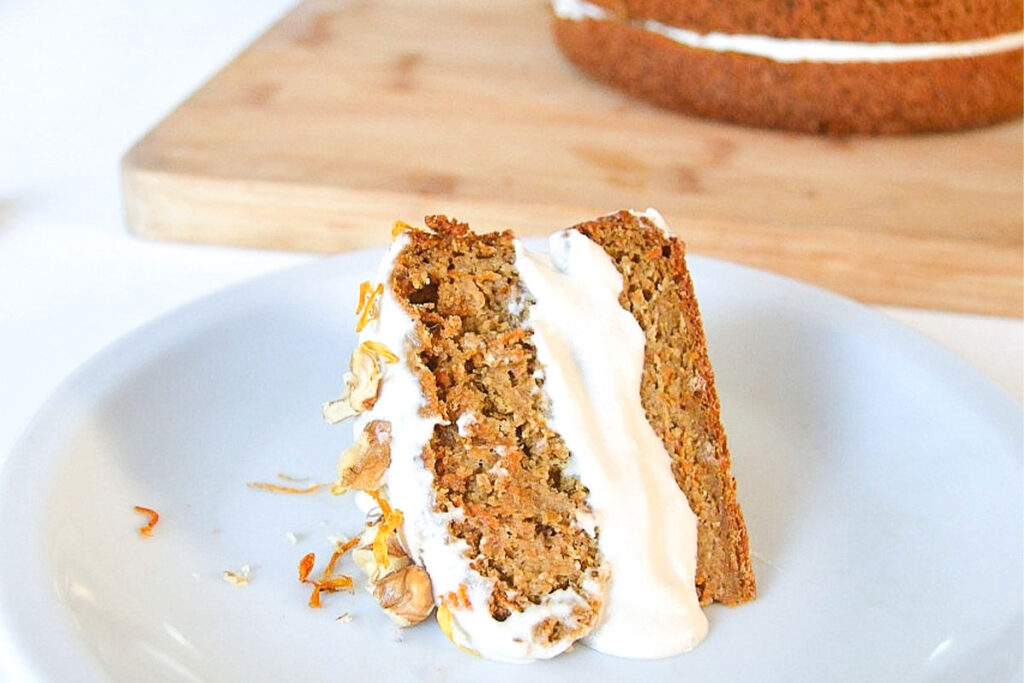 100% online, learn at your own pace
Instructor led format
No prerequisites
Continuing education credits