Ingredients
4 apples (see tips)
½ cup chopped pitted dates
¼ cup chopped pecans
1 tsp vanilla extract
Sprinkle cinnamon
Sprinkle allspice
Pomegranates or berries, for garnish
Instructions
1. Preheat oven to 400 degrees F.
2. Halve apples and scoop out their seeds.
3. Combine dates, pecans, and vanilla extract in a bowl.
4. Stuff the apples with the filling and sprinkle spices on top.
5. Bake for 20–30 minutes, or until the apples are soft. Be careful not to burn the nuts.
6. Garnish with pomegranate seeds or red berries for a more festive looking dish.
Cooking Tips
1. The best apple varieties for this recipe include Granny Smith, Fuji, Honeycrisp, and Pink Lady. I don't recommend Red Delicious apples, as their flavor is too mild and the apple texture doesn't hold up well when heated.
2. For creative alternatives, try pears instead of apples, or walnuts instead of pecans.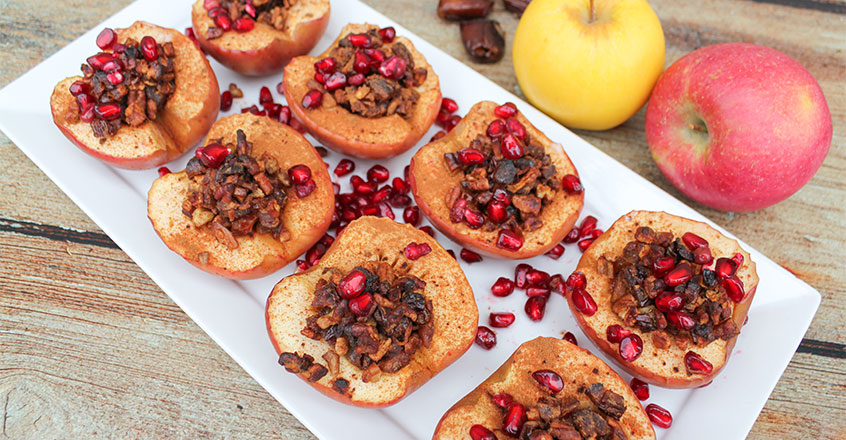 100% online, learn at your own pace
Instructor led format
No prerequisites
Continuing education credits