Super Simple Pumpkin Pie Bites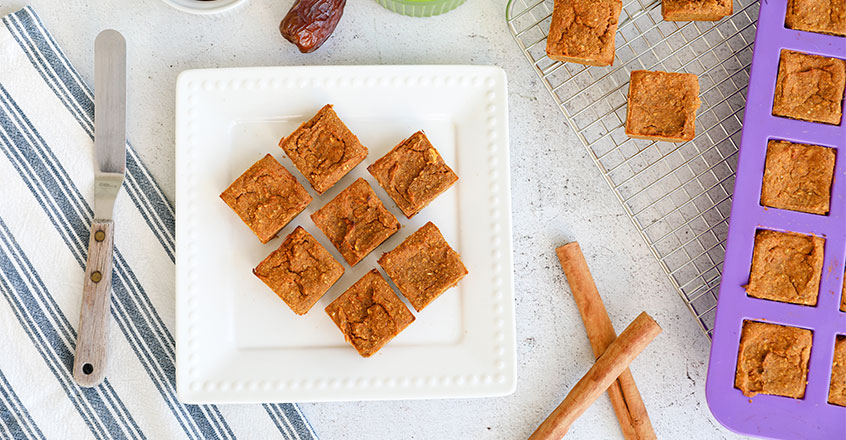 These are the perfect sweet ending for your plant-based holiday celebrations!
I work with so many clients who worry that Thanksgiving will derail their best intentions and signal the beginning of a steep downward spiral of poor food choices. It definitely doesn't have to be that way. Let's make great choices together!
Please note that this recipe has been updated since it was originally published.
What You'll Need
---
½ cup unsweetened applesauce
1 cup plus 2 Tbsp rolled oats
1 tsp pure vanilla extract
How to Make It
---
1 Preheat your oven to 350 degrees F.
2 Into the bowl of a large food processor, add all the ingredients. Pulse or process until the mixture is well combined.
3 Remove the bowl and blade from the base. Divide the batter evenly, filling 23 to 24 sections of either a silicone brownie-bites pan or a nonstick miniature muffin pan.
4 Bake for approximately 15 minutes, or until tops are golden and almost firm to the touch. Watch carefully so that you don't under or over bake. Remove your bites from the oven and place on a cooling rack. The bites will firm up as they cool.
Cooking Tips
These bites can be made the day before serving!
If using the smaller Deglet Nour dates, measure ⅔ cup.
Do not try to remove the bites from the baking pan when they are still hot. They will not be firm enough.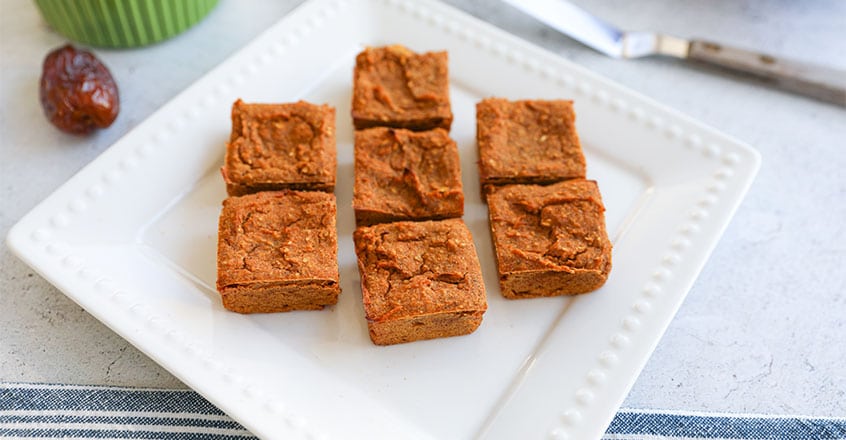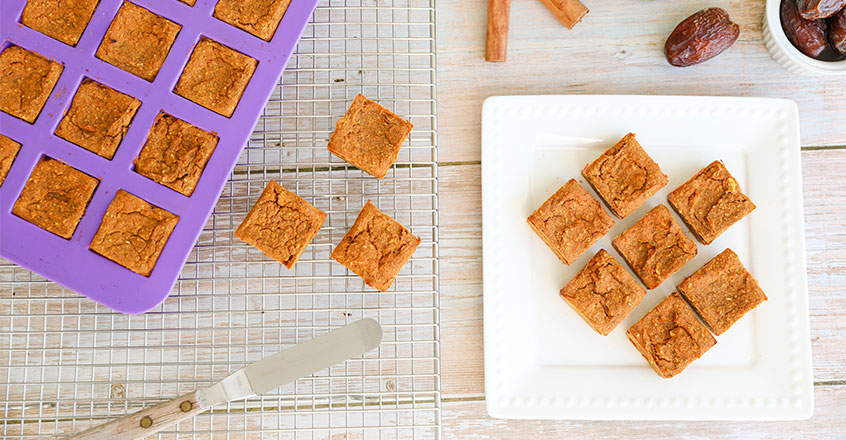 Copyright 2022 Center for Nutrition Studies. All rights reserved.