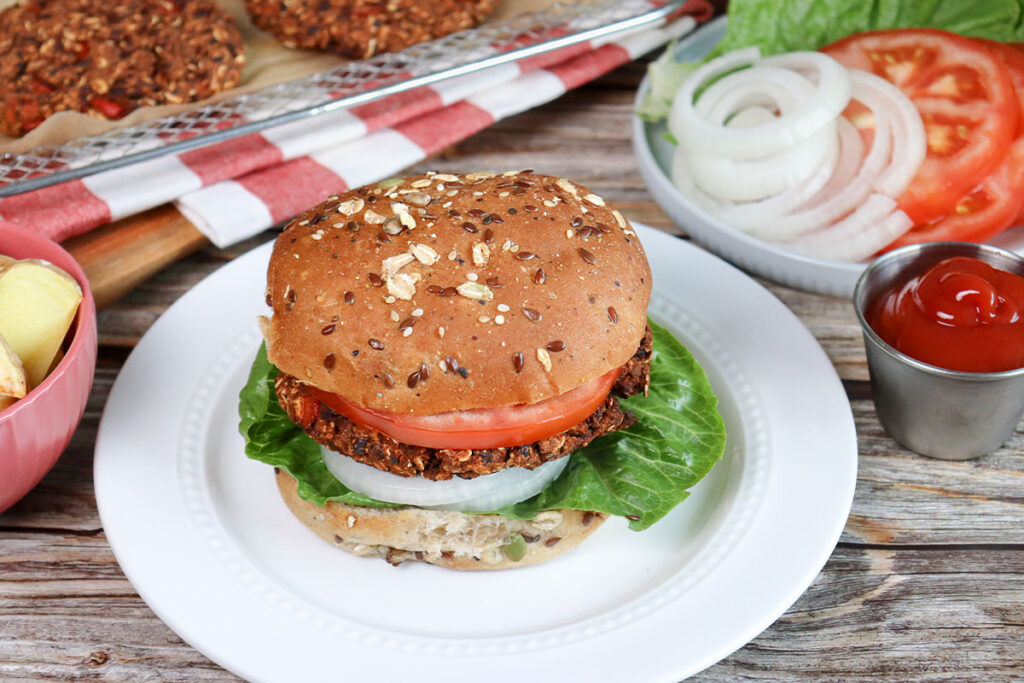 Ingredients
1 ½ cups cooked black beans (15 oz can, drained and rinsed)
1 cup old fashioned oats
¼ cup red bell pepper, diced
¼ cup onions, diced
1 Tbsp Vegan Worcestershire sauce
1 tsp chili powder
½ tsp garlic powder
1 tsp smoked paprika
1 tsp steak seasoning
pinch cayenne pepper
3 Tbsp ketchup
Instructions
1. In large bowl, mash black beans with a potato masher.
2. Dice onion and red pepper.
3. Add all ingredients to bowl with black beans.
4. Mix thoroughly. I use my hands to knead them well.
5. Form into patties. Line a baking sheet with parchment paper and bake at 350 degrees F for 25 minutes. You can also pan fry in non-stick skillet
6. Serve on a bun with onion, lettuce, tomato, and your favorite condiment.
Cooking Tips
1. You can also add shredded roasted beets to the mix. Already cooked, packaged roasted beets are commonly found in produce sections, but can also roast your own. Make sure to squeeze excess water out before adding to the mix. They help to keep the burger juicy and moist, which some black bean burgers can be a bit dry.
2. Add 1 packed tablespoon of chopped Italian parsley for visual appeal and flavor.
3. For an extra boost of flavor add homemade vegan mayonnaise to the top the burger with a mix of equal parts mayonnaise and fermented sauerkraut.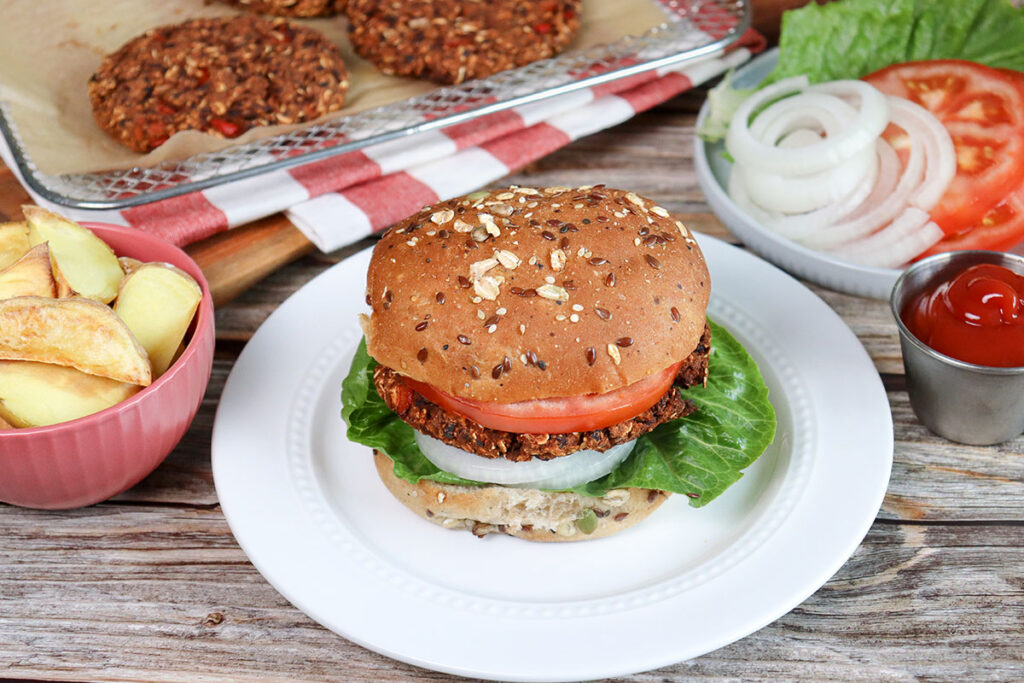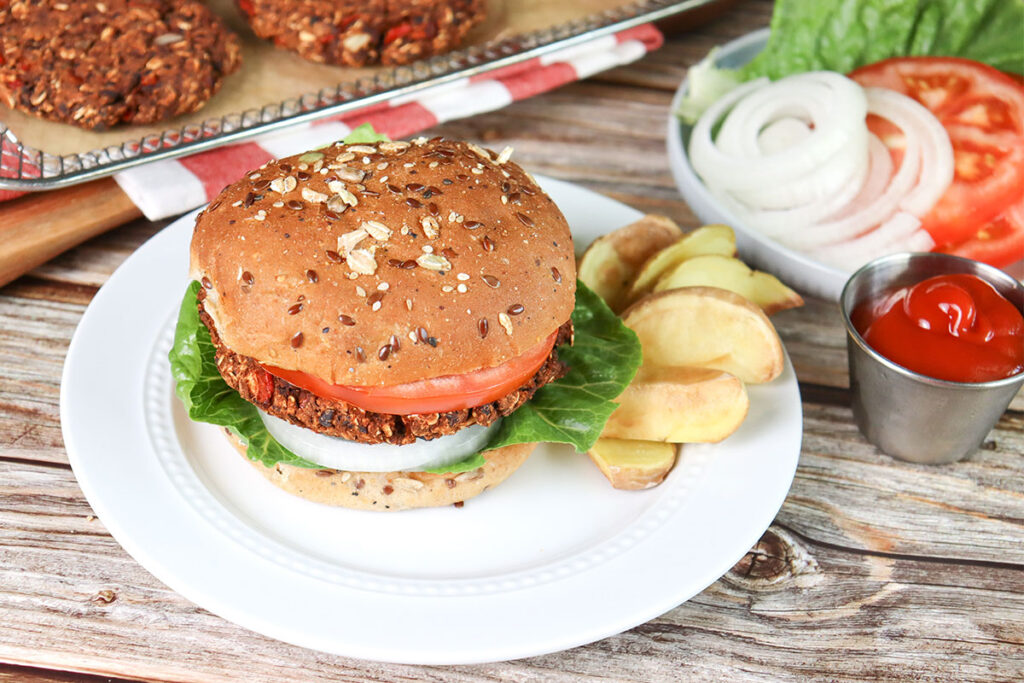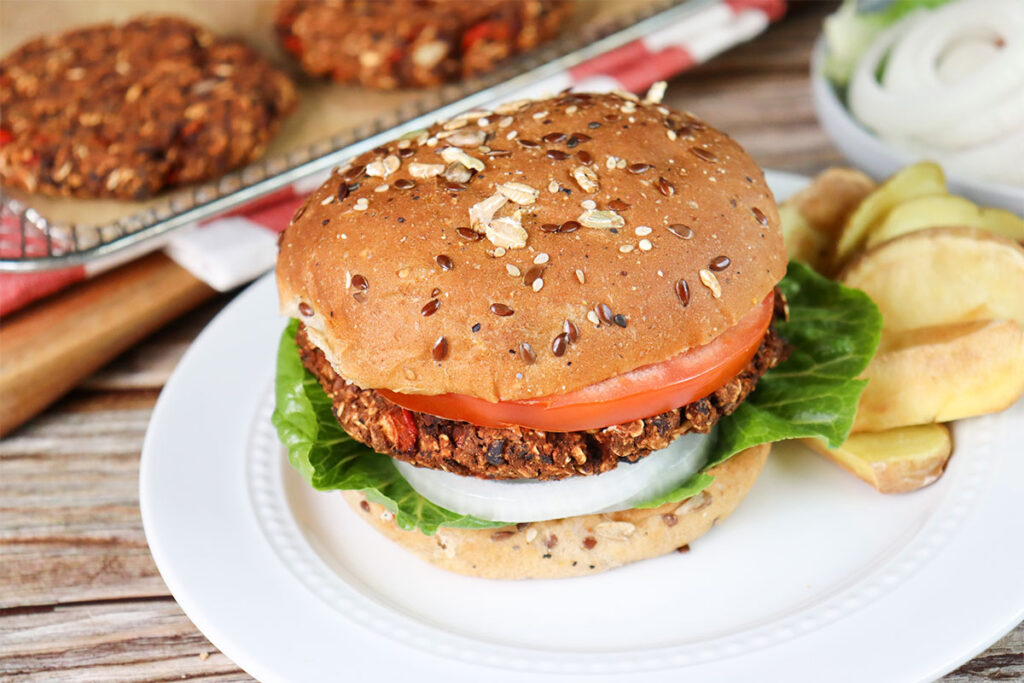 100% online, learn at your own pace
Instructor led format
No prerequisites
Continuing education credits