Traditional burgers are obviously loaded with animal-based ingredients, but also a wide range of other unhealthy elements. That's why even some meat eaters are turning toward plant-based alternatives. The plant-based burger might very well be where meat eaters and plant-based foodies organically (no pun intended) come together these days. That should make for a promising cookout season!
But there are so many different kinds of plant-based burgers. Anyone following a plant-based diet has at some point encountered the to-burger-or-not-to-burger question, and it often comes down to texture (AKA, the mush factor). Some are partial to it, while others prefer a denser burger. Thankfully, you have lots of options. To help you satisfy plant-based burger eaters everywhere, we've put together our favorite recipes—perfect for this grilling season, or all year round. These recipes feature a wide variety of ingredients—beans, lentils, oats, rice, mushrooms, tofu, tempeh, and a variety of herbs and spices—that yield various textures, tastes, and personalities for you to experiment with. Enjoy!
Plant-Based Burgers
These patties are as versatile as they are delicious: you can serve them on a whole grain bun, in a wrap (even a lettuce wrap!), over a salad, or as a hearty topping for a Buddha bowl.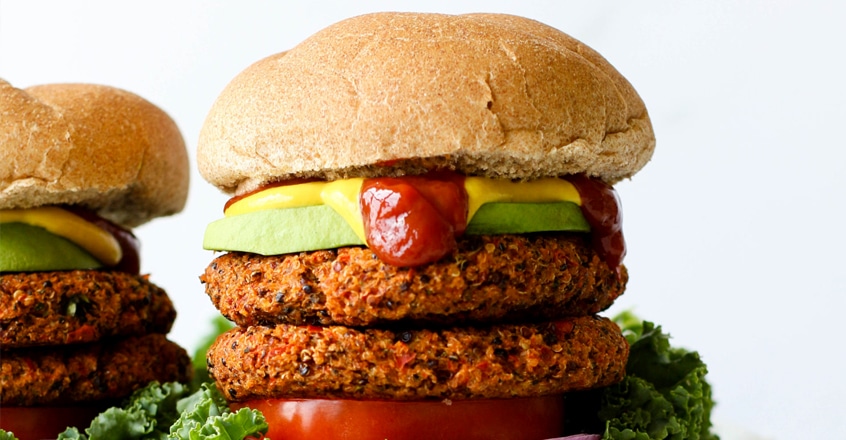 These quinoa-based burgers are made with fresh seasonal summer veggies. Despite being oil-free and gluten-free, they have a great crispiness that makes them perfect for eating in a number of different ways—enjoy them on a bun, in a lettuce wrap, or even by themselves!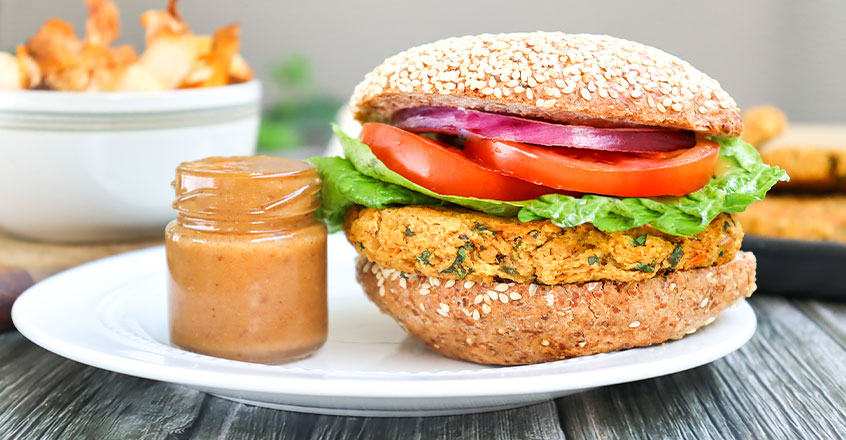 This quick, easy recipe is loaded with sweet and spicy Thai flavors. The combination of sweet potatoes and peanut butter gives these burgers a beautiful texture and taste.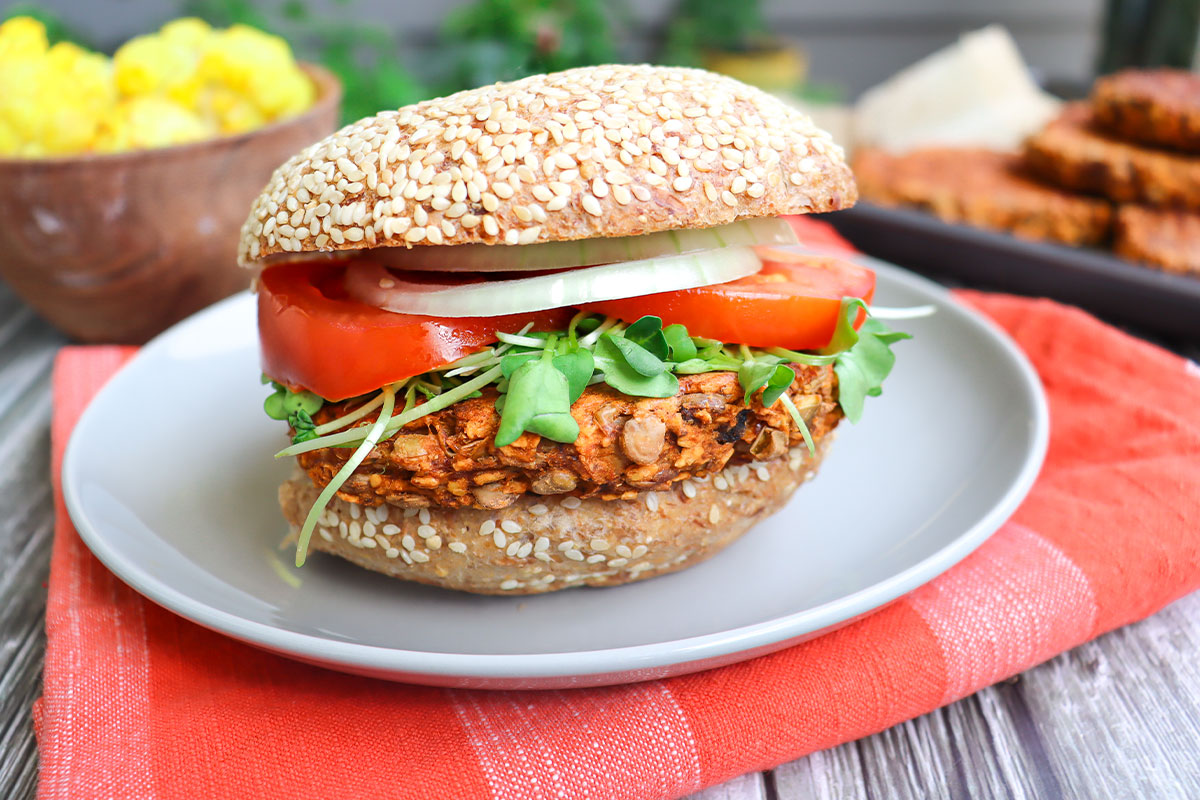 These "meaty," hearty veggie burgers are a healthy version of the popular processed patties. Serve them with your favorite condiments at a summer barbecue or picnic.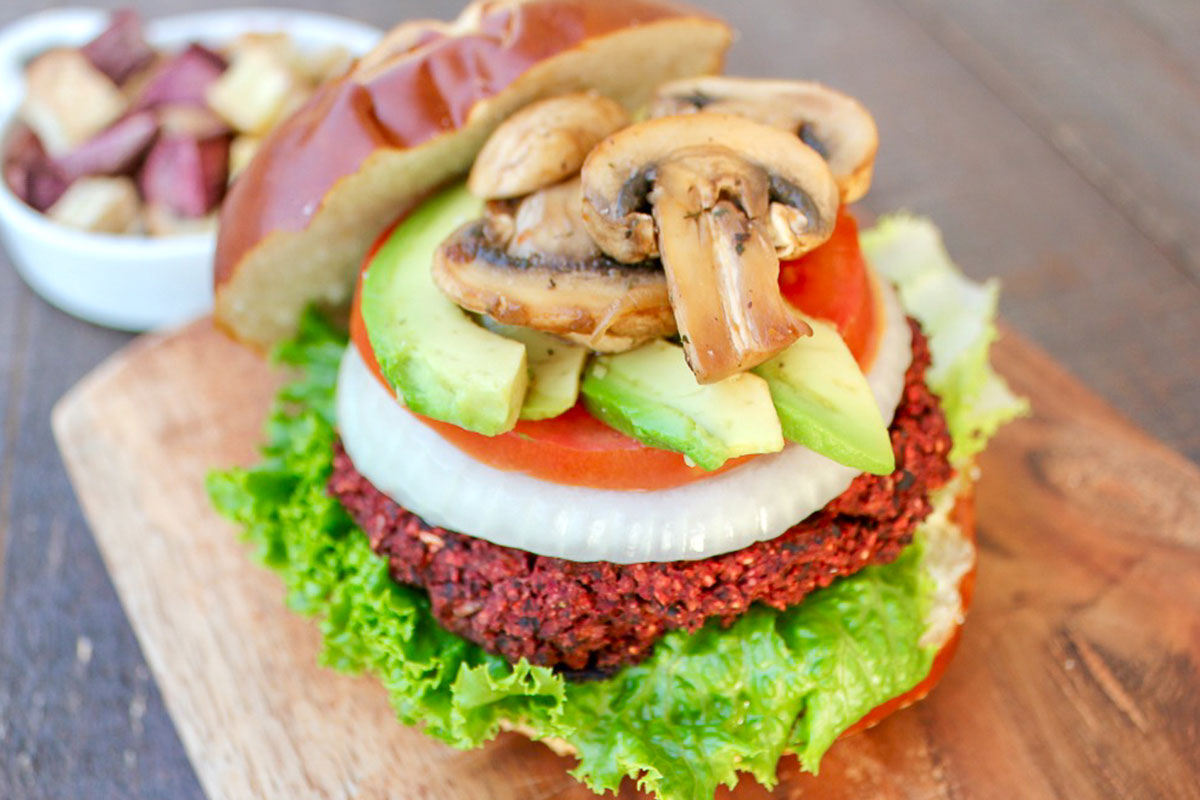 These beet burgers are chock-full of smoky deliciousness and good-for-you ingredients, including black beans, carrot, flaxseed, and brown rice. And adding a little BBQ sauce gives them a pleasing tang the whole family will love.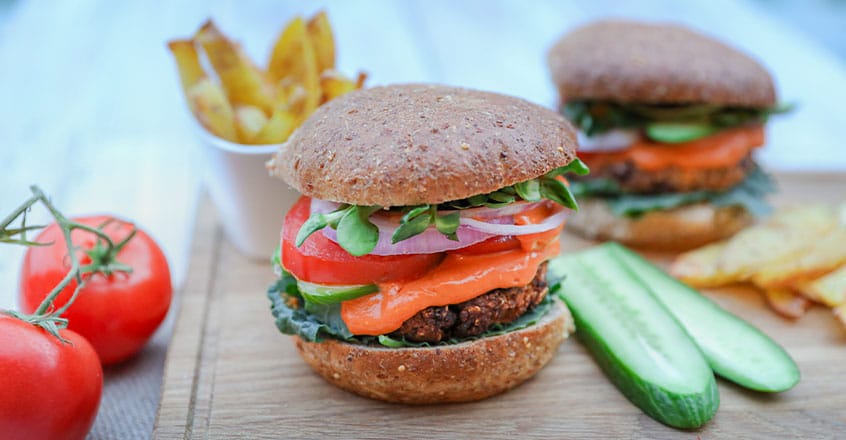 Easy Black Bean Quinoa Burgers
These black bean burgers are easy to make and perfect on a bun with all your favorite fixings. They're smoky and meatless—an awesome pick for your next cookout.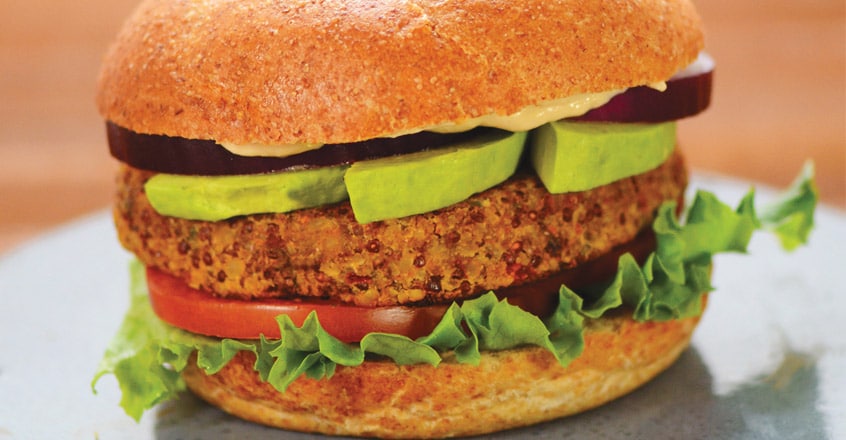 Umami Sun-Dried Tomato and Almond Burgers
This has quickly become one of my favorite burger recipes! The flavor is full of umami depth from the nuts, tamari, and sun-dried tomatoes. They taste fantastic paired with sliced avocado in burger buns, or wrapped in whole-grain tortillas!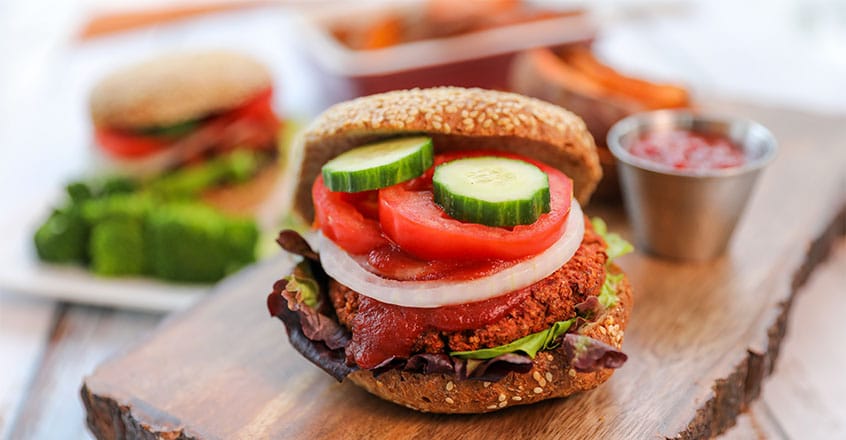 Better Than Beyond Veggie Burgers
These veggie burgers are full of rich, fragrant spices. And because they're made using soy curls, they might remind you of the classic veggie burger texture.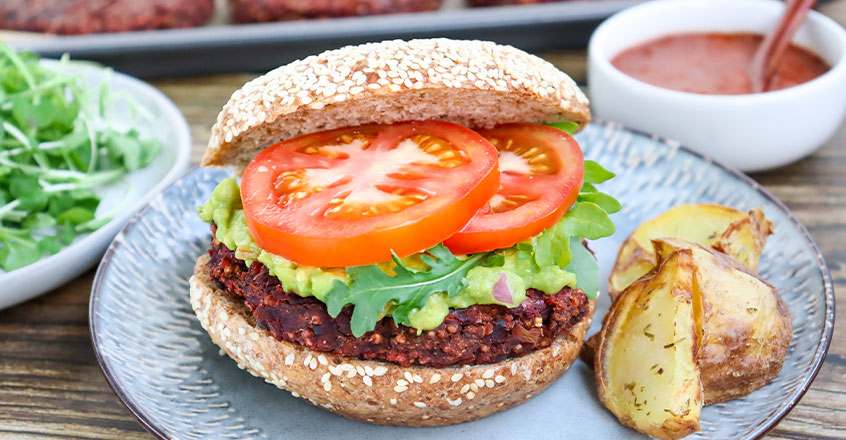 This burger takes a little more effort than some recipes, but it's totally worth it. The flaxseed keeps the burger from crumbling, and the beets give it that authentic look that is so popular.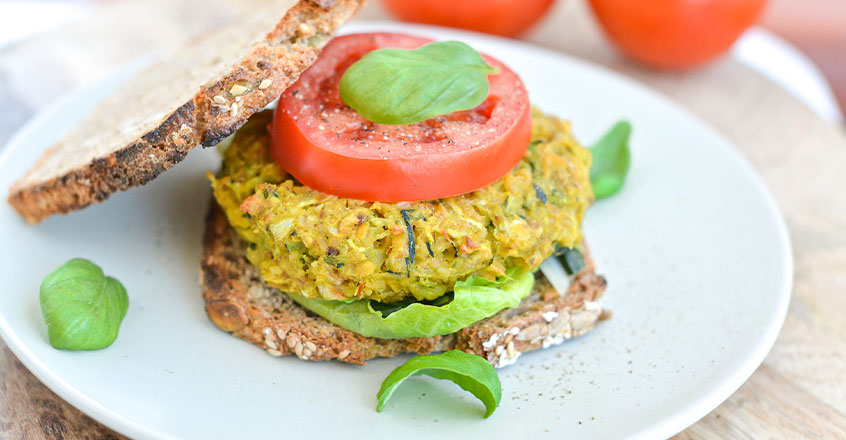 Chickpea and Summer Squash Veggie Burger
This delicious burger is a celebration of summer produce straight from the garden. What really sets it apart are the leeks and summer squash.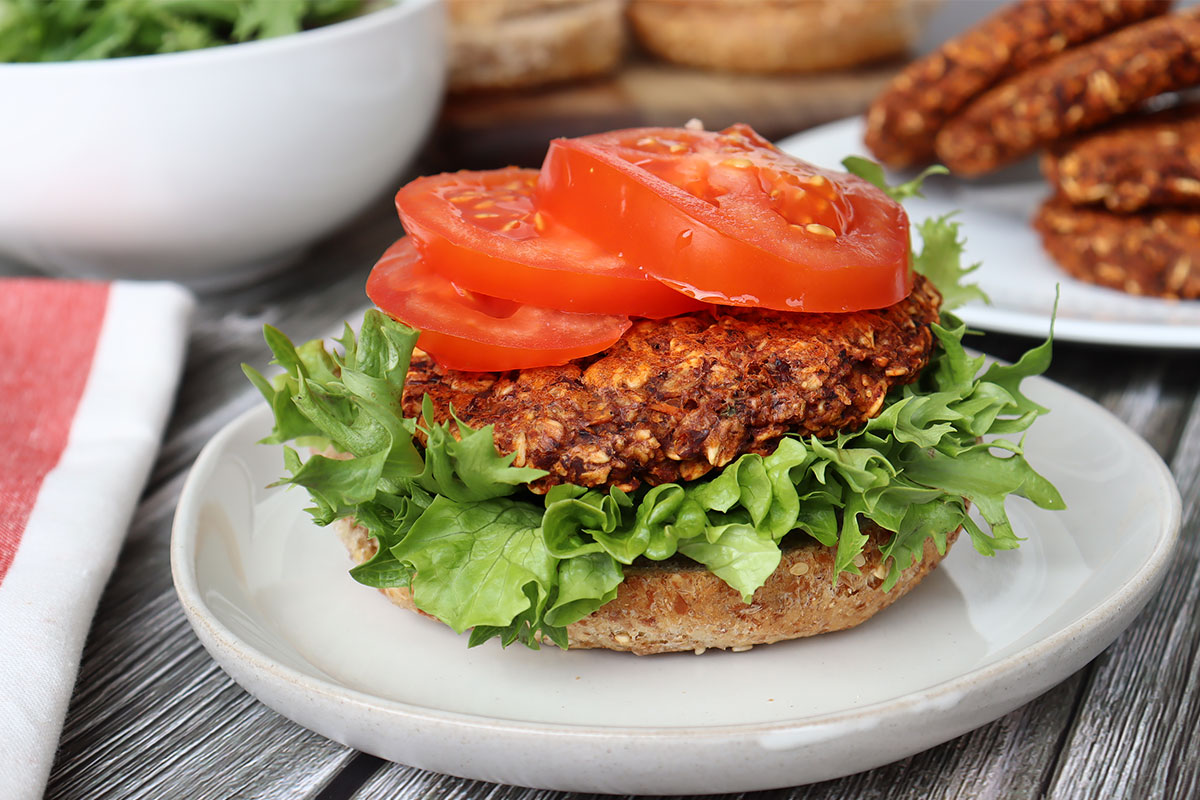 Fire roasting accentuates the natural sweetness of tomatoes, making them a fun option for a burger recipe like this one.
Copyright 2023 Center for Nutrition Studies. All rights reserved.