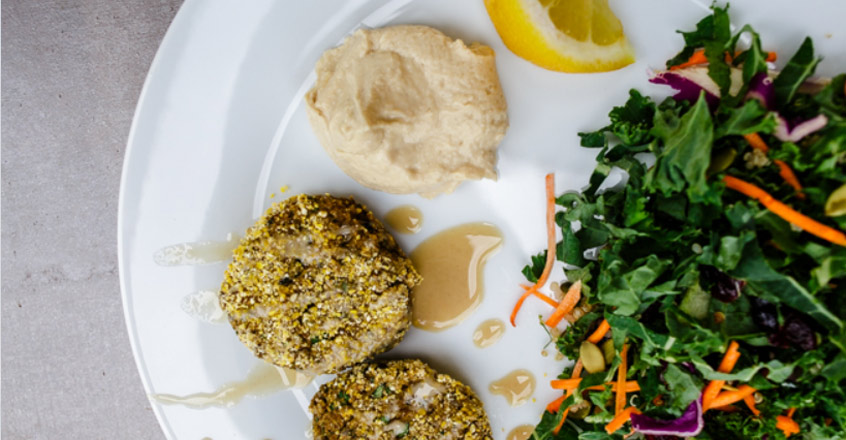 What You'll Need
---
2 cups black eyed peas (or chickpeas) soaked overnight
1 Tbsp soy sauce or tamari
2 Tbsp buckwheat or wholegrain flour
How to Make It
---
1 Remove beans from soaking water, rinse and then place in food processor with all other ingredients except water. Blend on high, stopping to scrape down sides until mix is finely ground. Test to see if it will form Tbsp sized balls in your hands. Add in water 1 tbsp at a time until it does.
2 Preheat oven to 345 degrees F and roll falafel into Tbsp sized balls, place on lined baking tray and press down slightly. Bake for 20 mins until golden brown.
3 Serve in pita bread with salad and hummus.
Cooking Tips
You can also use canned chickpeas. The texture will be slightly different but they will still taste great.
To give a little texture, roll the balls in coarse-ground cornmeal (polenta) before flattening them out with a fork to bake.
Falafels can be a bit dry. To help, you can drizzling with tahini before serving.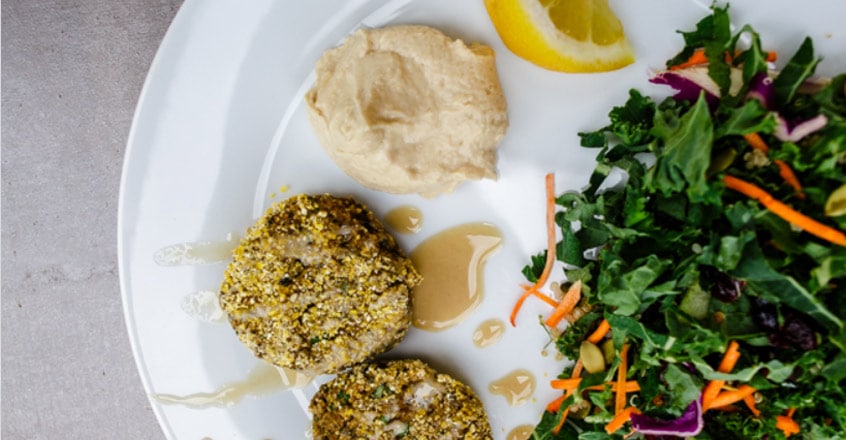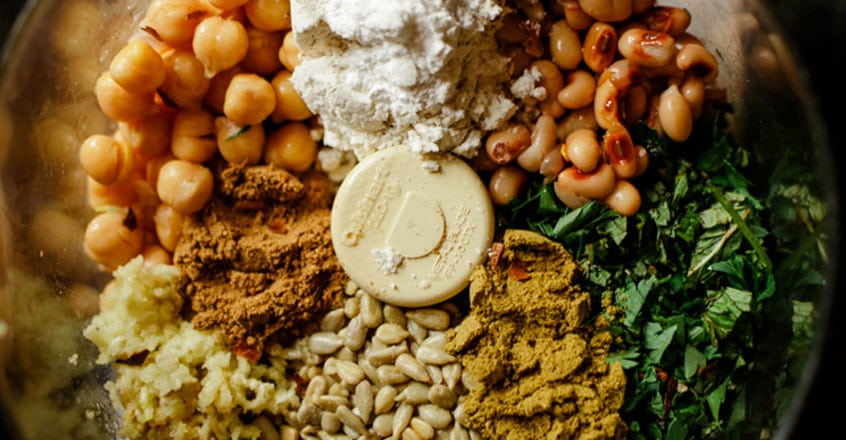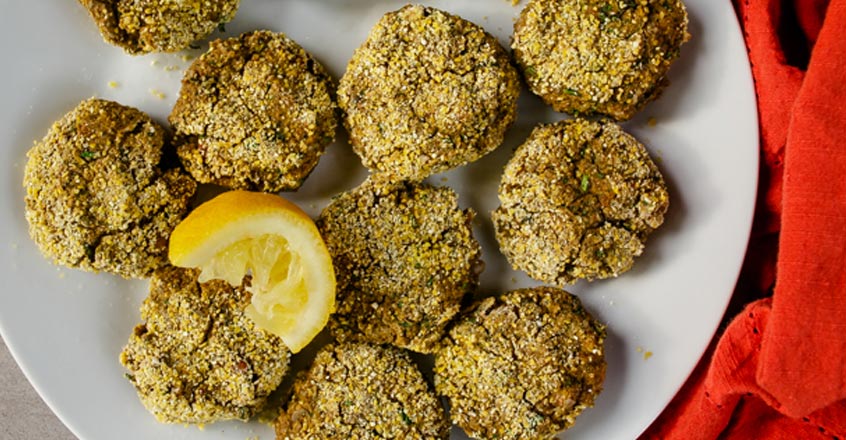 Copyright 2022 Center for Nutrition Studies. All rights reserved.