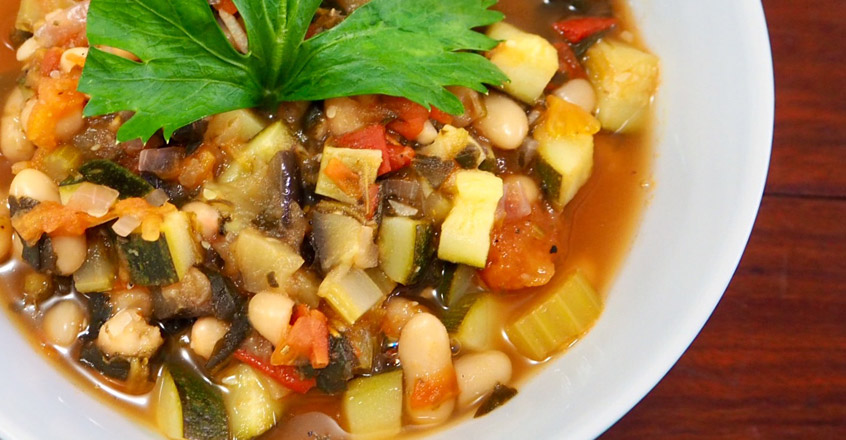 4 tomatoes, roughly chopped
1 can cannellini beans (or legume of choice)
1½ cups low sodium vegetable stock
Salt (optional) and pepper to taste
1 Add onion, garlic and celery to a pan with a splash of stock and sauté until onion is translucent.
2 Add tomatoes and the rest of the stock and simmer over a medium heat for approximately 2 minutes.
3 Add zucchini, eggplant, thyme and rosemary to pot. Cover and simmer until vegetables are tender.
4 Add cannellini beans, cover pot again and simmer for another 5 minutes.
5 Stir in baby spinach just before taking the pot off heat.
6 Salt and pepper to taste
Copyright 2021 Center for Nutrition Studies. All rights reserved.