Buckwheat Chia Pizza Crust With Nut Cheese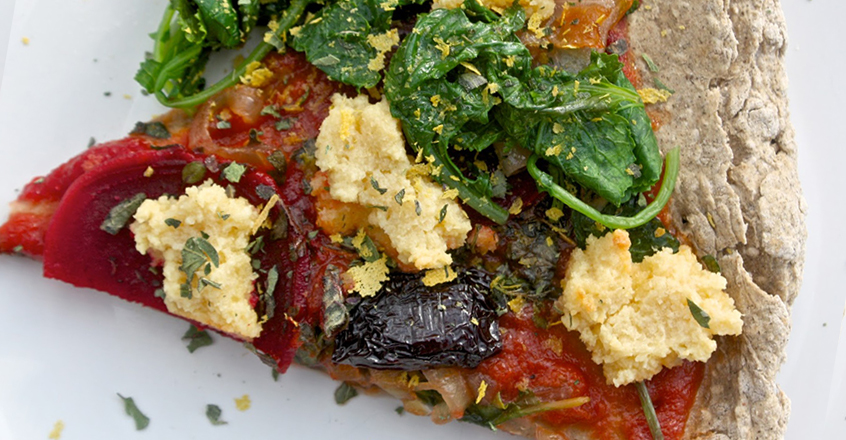 What You'll Need
---
"CHEESE"
1 cup raw macadamia nuts, soaked for 3 hours
2 tsp apple cider vinegar
PIZZA CRUST
2 tsp date sugar or other minimally processed sweetener
Pinch sea salt (optional)
How to Make It
---
"CHEESE"
1 For the cheese, simply pulse all the ingredients together in a food processor until combined. The mixture will be quite thick. You can then plop bits of it on your pizza.
PIZZA CRUST
1 Mix the chia seeds with the water and let sit for about 30 minutes.
2 Preheat oven to 350° F.
3 Mix the buckwheat flour with the sugar, baking powder and salt, if using.
4 Add the chia mixture (it will be thick and gloppy). Cut it into the flour with a fork or a pastry cutter. If needed add more water, a little at a time and knead the dough, right in the bowl, until combined.
5 Turn the dough out onto whatever you'll be baking it on. You can bake it on a parchment-lined cookie sheet or a pizza stone. Add more flour as needed to shape it into a round or oblong crust. Leave the sides higher and try to get the bottom to be about ½" thick. It will be sticky but you should be able to work with it as you add bits of flour to shape.
6 Dock the bottom of the crust (poke holes in it with a fork).
7 Pre-bake the crust for 20 minutes.
8 Remove and add whatever toppings you're using. Try to work quickly on this step so the crust doesn't cool off too much.
9 Bake for another 10-15 minutes until the toppings are hot.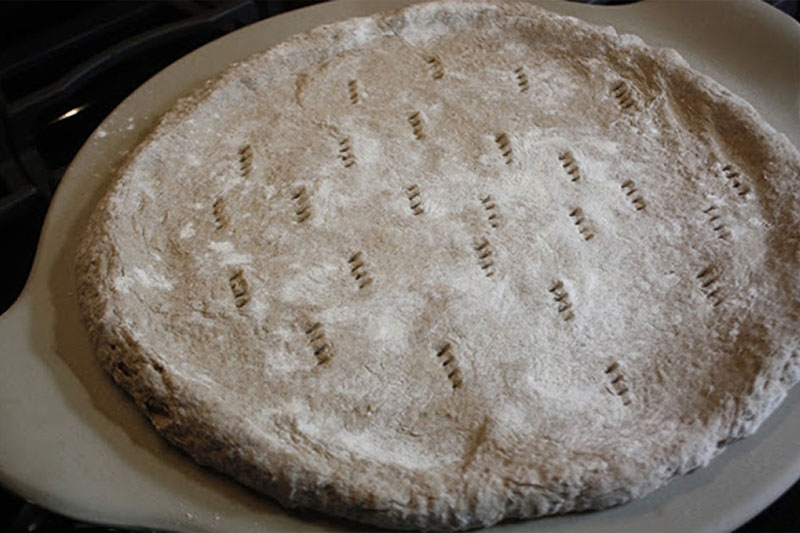 Copyright 2022 Center for Nutrition Studies. All rights reserved.