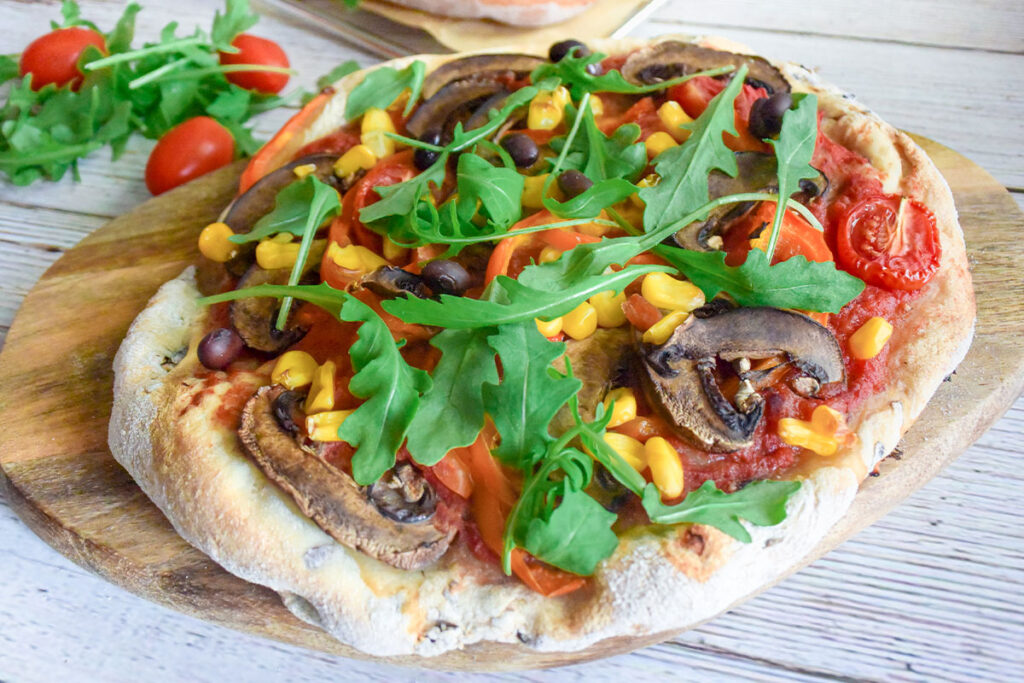 Ingredients
¾ cup black beans (about ½ a 15oz can)
⅓ cup water
1⅔ cup warm water
1¼ tsp sugar (or sweetener of choice, optional, but recommended to feed the yeast)
2¼ tsp yeast
1½ cup bread flour
1 cup wheat flour
½ tsp salt (optional)
Instructions
1. Rinse and drain beans, then purée in a blender or food processor with 1/3 cup water until smooth. Add water as necessary (in 1 Tbsp increments).
2. Whisk together warm water, sugar, yeast, and bean purée.
3. Mix together flours and salt, add slowly to yeast mixture (if not using a bread machine, stir as flour mixture is added).
4. Knead until the dough is elastic, let rise, covered, for at least an hour.
5. Preheat oven to 425 degrees F.
6. Shape pizza dough on baking sheet lined with parchment paper. There should be enough for two, 12″ to 14″ pizza crusts.
7. Arrange toppings and sauce of your choice on top of shaped dough.
8. Bake 15 to 20 minutes (or until toppings are cooked through).
Cooking Tips
1. Whether making dough by hand or with a bread machine, it might be necessary to adjust the amount of flour or water in 1 Tbsp increments to get proper elasticity.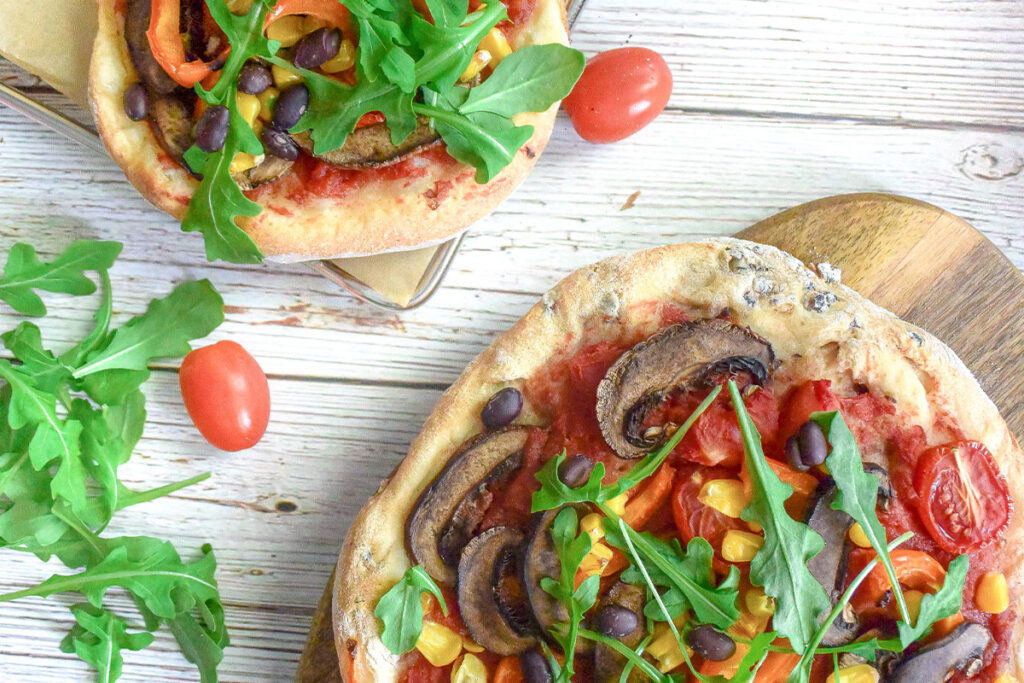 100% online, learn at your own pace
Instructor led format
No prerequisites
Continuing education credits