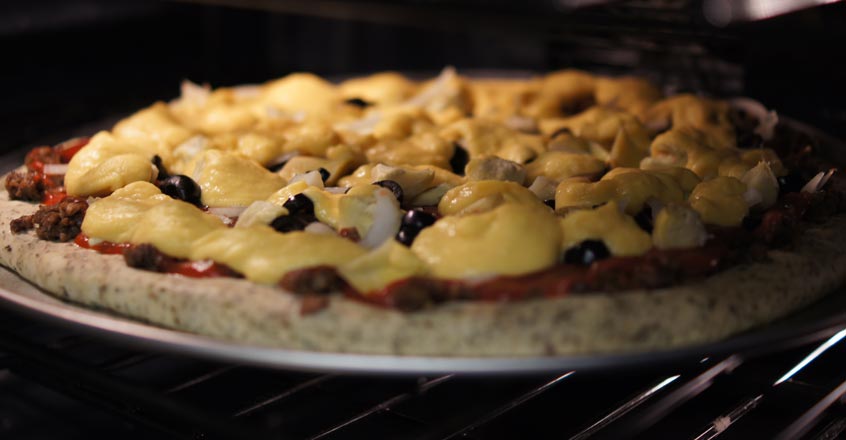 Ingredients
1 cup cauliflower (chopped, ½" pieces)
½ cup uncooked millet
⅓ cup raw carrot (diced)
2 cups water
1 tsp garlic powder
1 tsp salt (optional)
2 Tbsp corn starch
2 Tbsp wet mustard
1 tsp red Tabasco sauce
1 cup water
Instructions
1. Bring first 5 ingredients to a boil in a small pot, then simmer on lowest heat setting for 25 to 30 minutes. Turn off heat, and let sit covered for 10 minutes. Uncover and let cool to room temperature. If necessary, drain.
2. Put vegetable mixture into a blender or food processor (mash a little with the back of a wooden spoon)
3. Add remaining ingredients, reserving the water to add in small increments, gradually increasing the processing speed until the mixture is a smooth and thick pancake-like batter.
4. This recipes makes around 3½ cups of sauce.
Cooking Tips
1. Mix in chopped canned green chiles and sliced black olives with leftover sauce to make nachos (pour over tortilla chips, etc., and heat) or in quesadillas.
100% online, learn at your own pace
Instructor led format
No prerequisites
Continuing education credits