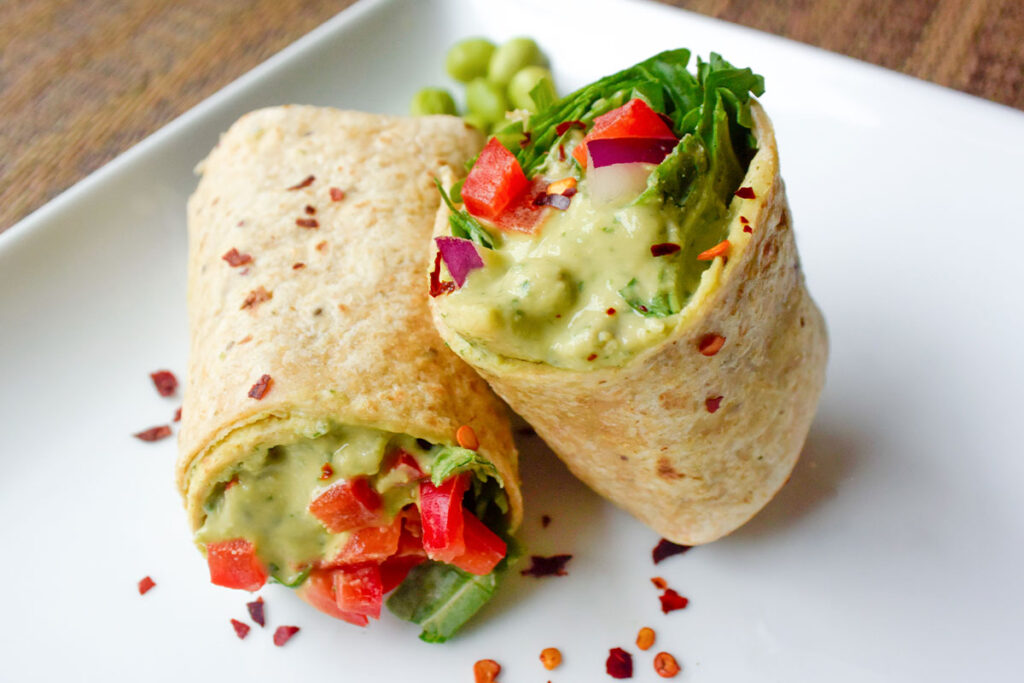 Ingredients
1½ cups shelled edamame, steamed or boiled
1 Tbsp tahini
2 Tbsp lemon juice
2 cloves minced garlic
1 tsp ground cumin
¼ cup water
salt to taste
1 sprouted grain tortilla (or any wrap or tortilla)
Handful of baby spinach
8 slices of thin cucumber strips
6 strips of thin red bell pepper strips
¼ cup red onion slivers
1 tsp red chili flakes
Instructions
1. Edamame usually comes frozen. Steam or boil the shelled edamame until it is easy to bite. This takes about 10 minutes.
2. Remove the steamed or boiled edamame and run under cold water in a colander. Cool for 10 minutes
3. Place the edamame, tahini, lemon juice, water, garlic, cumin and salt in a food processor.
4. Pulse the ingredients to your desired consistency.
5. Place tortilla on a non-stick pan and heat for about 2 minutes, flipping it over frequently. Allow the tortilla to cool.
6. To get a good roll up and to ensure the ingredients are evenly distributed and tightly enclosed, place the items, not in the middle of the tortilla, but closer to the edge.
7. Place the spinach first. This will give additional support to the edamame hummus.
8. Place ½ cup of edamame hummus on top of spinach.
9. Place the cucumber, bell peppers and red onion on top of edamame hummus layer.
10. Sprinkle the red chili flakes on top of vegetable layer.
11. Roll it up, cut it in half and serve.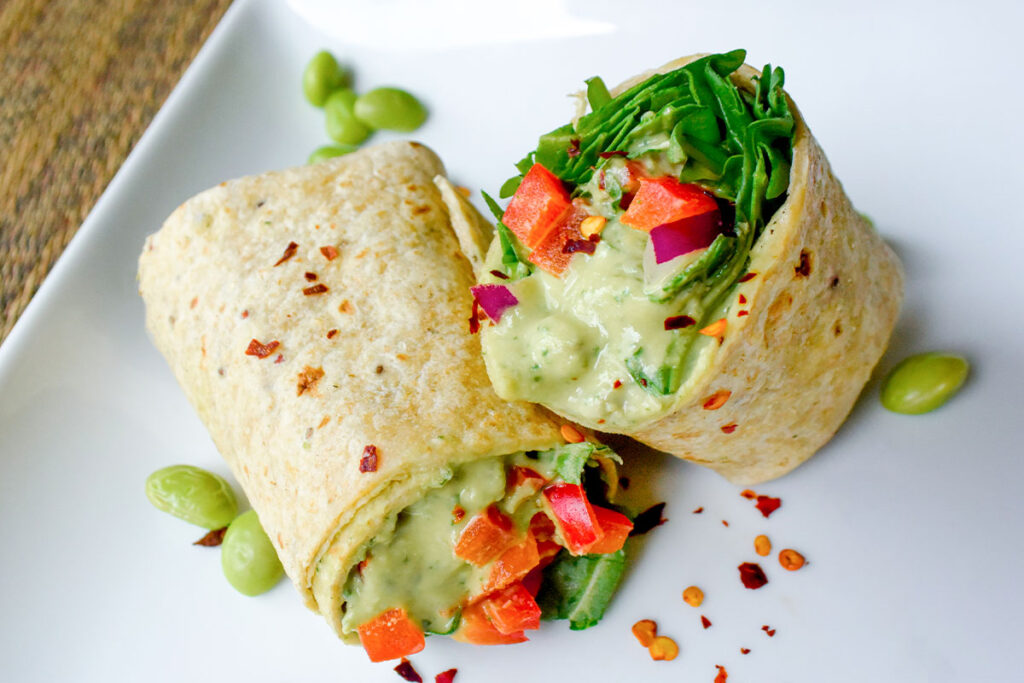 100% online, learn at your own pace
Instructor led format
No prerequisites
Continuing education credits