Irish Potatoes With Cabbage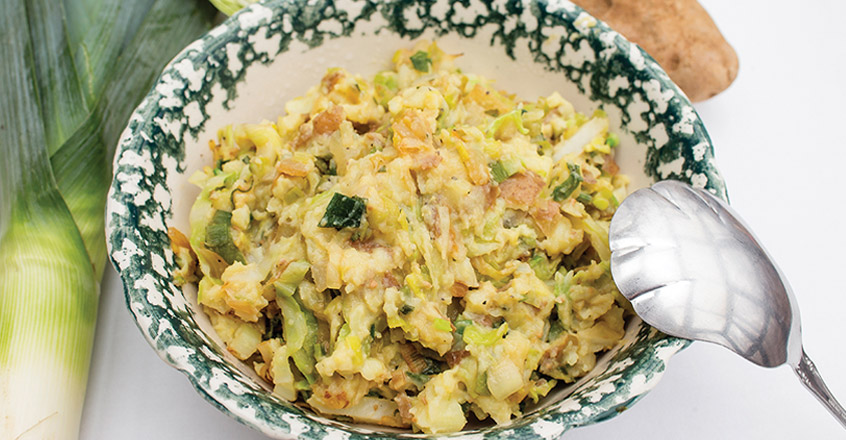 6 medium potatoes, quartered
½ green cabbage, julienned
2 leeks, washed well and julienned
¾ cup low-sodium vegetable stock, for sautéing
3 Tbsp nutritional yeast flakes
2 Tbsp chopped fresh chives
1 Place the potatoes into a large pot and cover with water. Bring to a boil over high heat, then reduce the heat to medium-low, cover, and simmer until just tender, 10–15 minutes. Be careful not to overcook the potatoes and create a mushy texture.
2 Sauté the cabbage, leeks, and onion in the vegetable stock until tender, then strain to remove moisture.
3 In a bowl, mash the potatoes with the milk, garlic, nutritional yeast, and chives.
4 Fold in the cabbage and leek mixture and season with salt and pepper.
Copyright 2021 Center for Nutrition Studies. All rights reserved.