Pinto Bean Tostadas With Avocado Salsa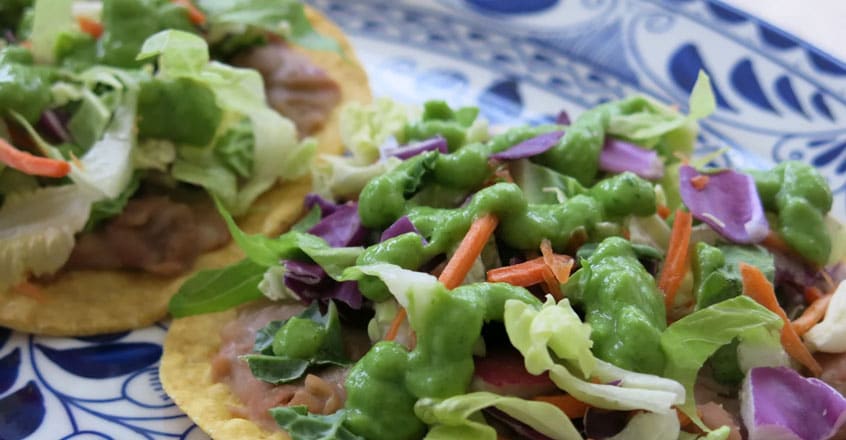 COLESLAW MIX
FOR THE BEAN SPREAD
FOR THE AVOCADO SALSA
10 sprigs of fresh cilantro
3 green onions, white and green parts
SUGGESTED TOPPINGS
1 Pour the can of beans with its liquid into a pan or skillet over medium heat with no oil. Mash the beans with a potato masher.
2 Add oregano, salt, and pepper to taste. Let it simmer for 5 minutes.
3 For the avocado salsa, add all the ingredients to a blender and blend until smooth.
4 To prepare your tostada. Spread some of the mashed beans [on top of what], top it with some (or a lot) of the coleslaw mix, and then add the avocado salsa.
Cooking Tips
You can use homemade beans.
You can use black beans or any other type of beans.
You can puree the beans in a blender.
If you use canned beans, make sure you buy the "No added salt" variety.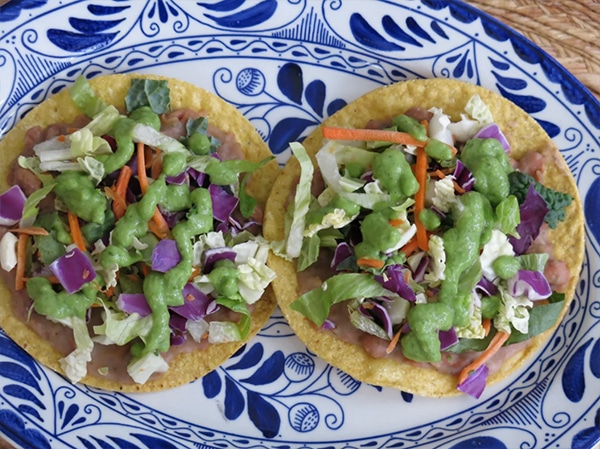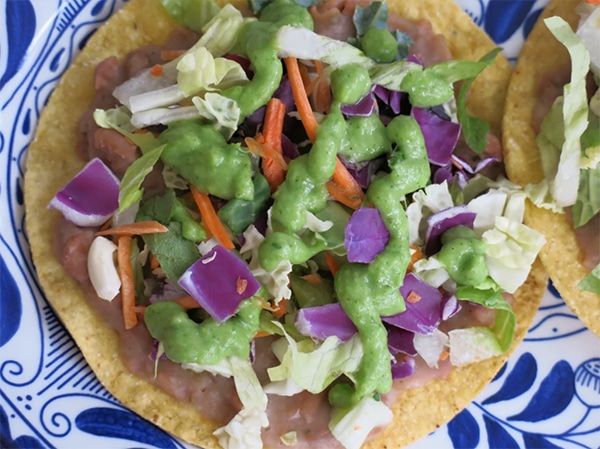 Copyright 2021 Center for Nutrition Studies. All rights reserved.