What You'll Need
---
2 15-ounce cans black beans, drained and rinsed
2 cups cooked quinoa or brown rice
½ cup finely chopped red onion
1 green bell pepper, diced
2 cups frozen corn, thawed
¾ cup fresh cilantro, chopped
DRESSING
⅓ cup unseasoned rice vinegar
How to Make It
---
1 Combine beans, rice (or quinoa), onion, pepper, tomato, avocado, corn, mangoes, jalapeño, and cilantro in a large salad bowl.
2 In a food processor, place vinegar, lime, mangoes, agave and ginger. Process until smooth.
3 Pour dressing over salad. Toss gently to mix. Season with salt.
Cooking Tips
Seasoned rice vinegar has a mild sweet-sour flavor that makes it a delicious salad dressing by itself or mixed with other ingredients.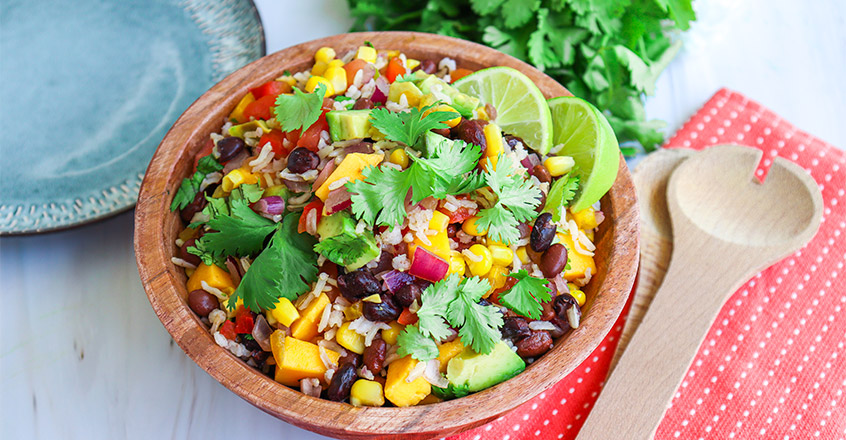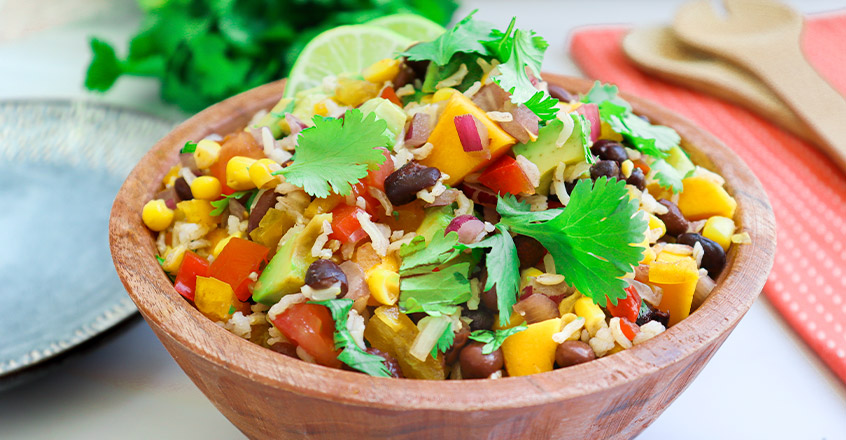 Copyright 2022 Center for Nutrition Studies. All rights reserved.