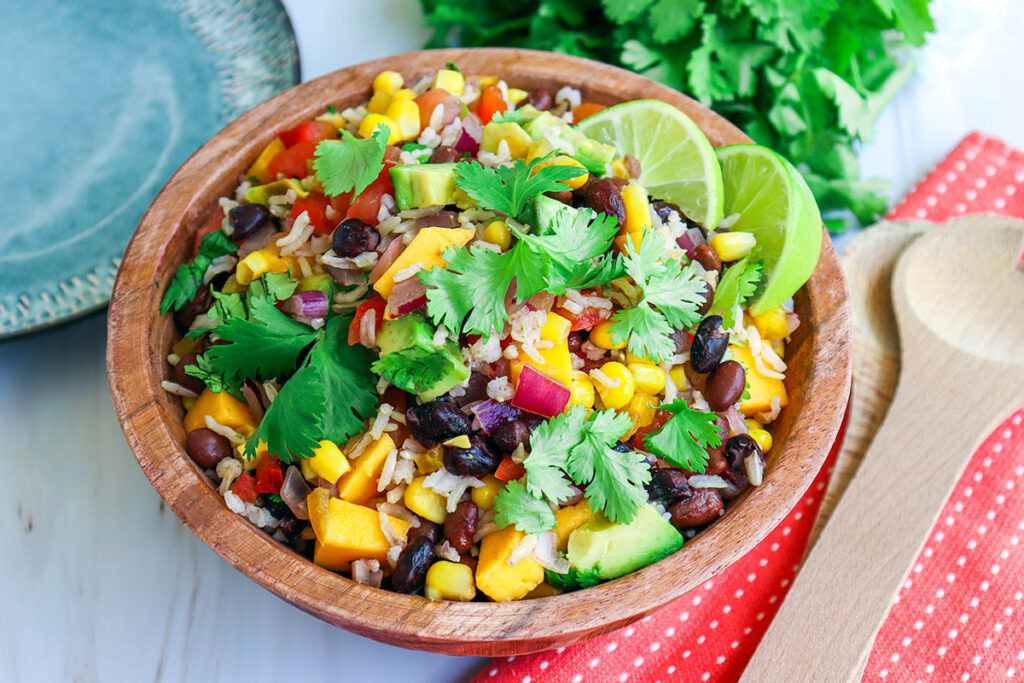 Ingredients
2 15-ounce cans black beans, drained and rinsed
2 cups cooked quinoa or brown rice
½ cup finely chopped red onion
1 green bell pepper, diced
1 large tomato, diced
1 large avocado, diced
2 cups frozen corn, thawed
½ cup mangoes, diced
1 jalapeño, finely diced
¾ cup fresh cilantro, chopped
Dressing
⅓ cup unseasoned rice vinegar
2 Tbsp lime juice
½ cup mangos, diced
¼ cup agave
½ tsp grated ginger
Sea salt to taste
Instructions
1. Combine beans, rice (or quinoa), onion, pepper, tomato, avocado, corn, mangoes, jalapeño, and cilantro in a large salad bowl.
2. In a food processor, place vinegar, lime, mangoes, agave and ginger. Process until smooth.
3. Pour dressing over salad. Toss gently to mix. Season with salt.
Cooking Tips
1. Seasoned rice vinegar has a mild sweet-sour flavor that makes it a delicious salad dressing by itself or mixed with other ingredients.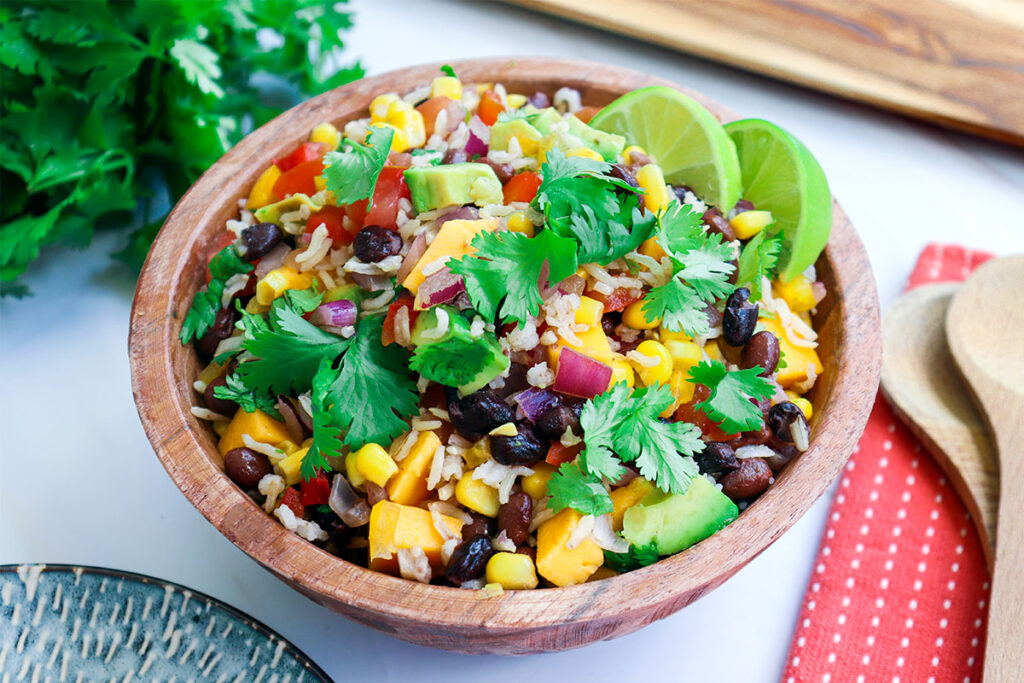 100% online, learn at your own pace
Instructor led format
No prerequisites
Continuing education credits